China overtakes US in iOS game revenues - App Annie
And Japan now finds itself in third place on iOS, according to the market intelligence firm
It was only a few months ago that App Annie reported on China passing Japan in iOS game revenues, and the firm had predicted that China would jump over the US next. Well, now that's happened, as App Annie's newest report on iOS revenues in Q2 has revealed even more explosive growth for the country. App Annie noted that China managed to generate nearly double the iOS App Store Games revenue it had just a year earlier in Q2 2015.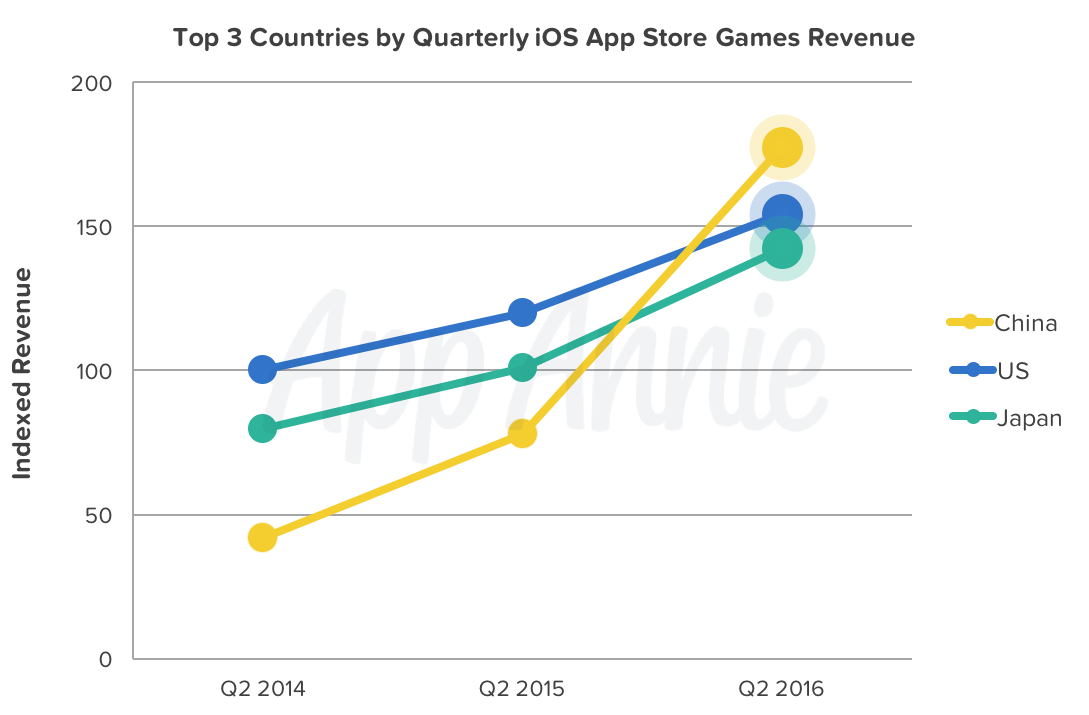 The firm found that locally developed games in China dominated sales and were a large reason for the strong year-over-year growth. "Specifically, massively multiplayer online role-playing games (MMORPG) like Fantasy Westward Journey, Westward Journey Online and multiplayer online battle arena (MOBA) games like Hero Moba were main drivers of China's growth in iOS Games revenue. China will continue to present huge opportunities in mobile gaming. While foreign publishers have seen success in the the country - as evidenced by Clash Royale ranking at number 10 by iOS revenue in Q2 2016 - local publishers dominate the top iOS revenue chart," App Annie said.
The importance of the Asian markets to the mobile world cannot be overstated. "Foreign publishers may see more success in the market by partnering with Chinese publishers to cater to local demand, secure distribution and generate awareness. Together, China, the US and Japan are responsible for approximately 75% of gaming revenue on iOS," App Annie continued. "Since Games is the single largest revenue driver on iOS, we predict that China has the potential to become the #1 market for overall iOS revenue in the coming quarters."