China lifts full console ban after 15 years
After a slow start, console companies can now operate outside the Shanghai Free Trade Zone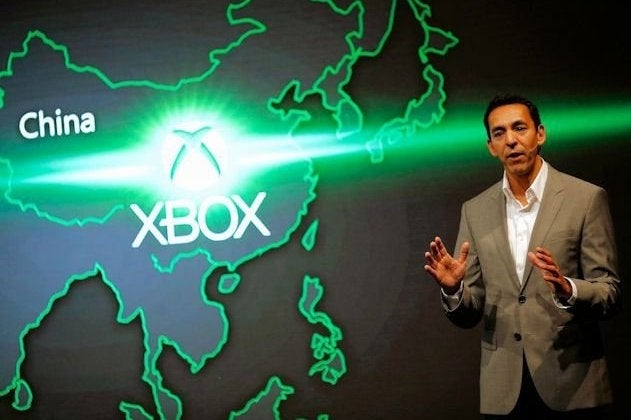 The Chinese government has completely lifted its 15-year ban on the manufacture and sale of game consoles, according to a statement released by the country's Ministry of Culture.
Both the Xbox One and the PlayStation 4 are already available in the country, of course, but that was more a relaxing of the rules. Sony and Microsoft still had to manufacture the consoles within the Shanghai Free Trade Zone.
The restriction is now gone, so console companies will be able to expand their businesses beyond that 11 square-mile area, which also carried other prohibitive regulations: the need to build new manufacturing facilities, gaining the approval of regulators, and the inspection of every individual console unit.
However, while this may help console companies to reduce their costs, their long-term appeal to a gaming audience nourished on free-to-play PC games still isn't clear. The huge and growing popularity of smartphones is another stiff challenge in terms of building a substantial user-base. WIth more than 1.3 billion people living in the country there is potentially room for everything, and most reports indicate that China is already on a par with the very biggest games markets in the world in terms of dollar revenues.
Earlier this month, the analyst firm Niko Partners estimated that the Xbox One and PlayStation 4 would sell little more than 1 million units combined in 2015, a total it described as, "disappointing."
At the start of this month, our very own Rob Fahey tackled the Niko report, stressing that, while the precise sales figures are unknown, the early impact in China is not what the console companies wanted, and perhaps will need in the long term.
"If the issue is that developing nations are adopting other gaming platforms and systems long before consoles become viable for launch there, creating a huge degree of inertia which no console firm has the financial or cultural clout to overcome, then the chances are that consoles are never going to take root in any significant degree in the new middle class economies of the world," Fahey said.
"Games will be there, of course: mobile games, PC games, games on devices that haven't even been invented yet... Consoles, though, would then find themselves restricted geographically to the markets in which they already hold sway, which creates a really big limit on future growth."
The Ministry of Culture's statement was first reported by The Wall Street Journal.