Xbox One, PS4 sales "disappointing" in China - Report
Niko Partners estimates that only 550,000 units of both platforms combined will be sold this year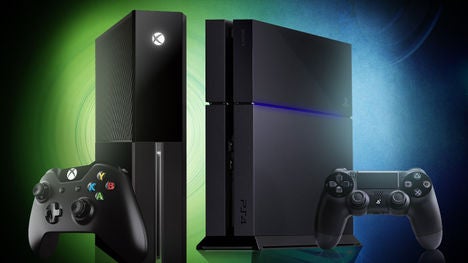 Asian market intelligence firm Niko Partners has released a new report on the rise of TV-based gamers in China, who are expected to total around 27 million by 2019. While revenue from consoles, console games and Smart TV games is forecast to reach $654 million in 2015, rising to $3.0 billion by 2019, the Xbox One and PlayStation 4 have gotten off to a slow start since sales of consoles were legalized in China.
Niko said that legal sales of the two new gaming consoles have been outright disappointing thus far, and the firm anticipates that only 550,000 units total will be sold by the end of this year. Sales could improve still if prices are lowered and more AAA titles get approved and released on the Chinese market.
The real opportunity, according to Niko, is in set-top boxes and Smart TVs, which are predicted to overtake console sales by 2019. "Smart TV gaming has a better chance of success than game consoles because of the lower price and the nature of the casual family titles available," Niko noted. "Hurdles are getting higher quality games, including mid-core and hard-core titles, and inventing a better controller for the games to replace the TV controller."
Lisa Cosmas Hanson, Managing Partner and founder of Niko Partners, commented, "Despite China being a predominantly PC online gaming culture, Chinese who are now 26-35 years old grew up in the days of Nintendo Super Famicom consoles and are accustomed to playing games with a controller via a TV. These gamers will drive adoption of 'over-the-top' (OTT) games played on Smart TVs as well as the use of game consoles, and thus will begin the transformation of the living room to entertainment center."
Niko is selling its report for $7,000. While the TV-based gaming segment may be growing in China, it's worth noting that mobile still far outpaces it. China recently became the world's biggest market for iOS downloads, and Newzoo pointed out in a recent report that China's mobile gaming market is still showing room for growth.