Capcom closing USA online store
But European merchandise outlet will continue to operate as US arm seeks new licensing partners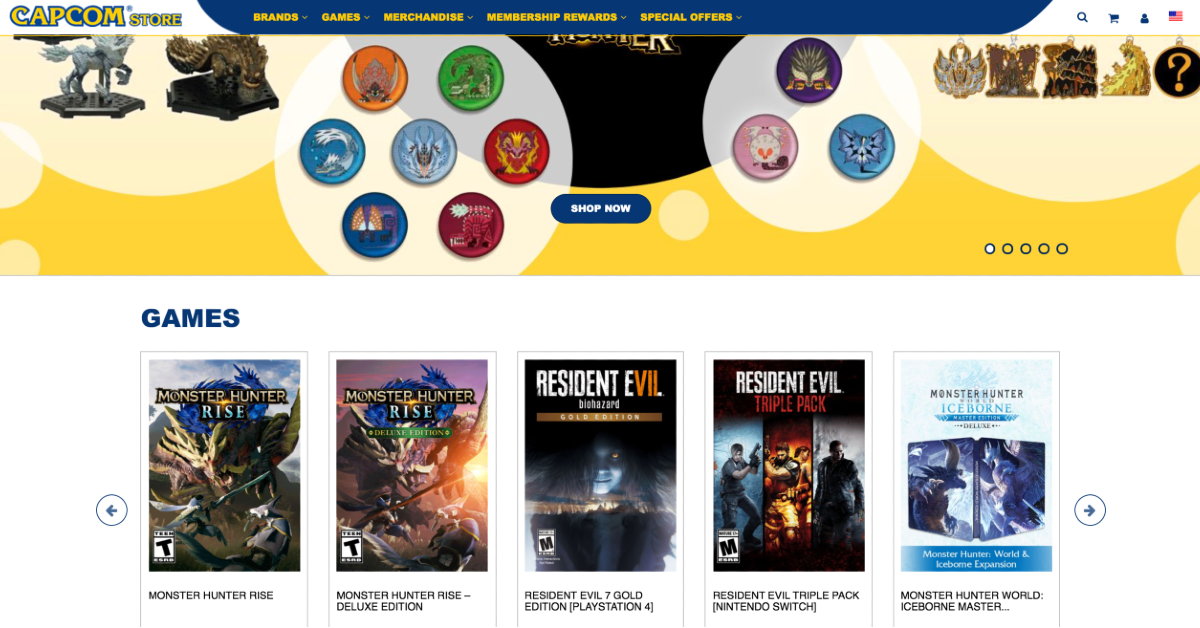 Capcom is closing the US version of its online store.
Visitors who currently click the link at the top of the site are presented with a message that states the store will stop taking orders from May 1.
"Supplies are limited, so place your order soon," the message reads. "On behalf of Capcom, we want to give a huge thank you to everyone who has supported the store."
The site's FAQ adds that customers will still be able to make returns or exchanges until this date.
Reports of the store's impending shutdown emerged earlier this week. Capcom has confirmed to GamesIndustry.biz that only the US version is due to close.
The European version, as stated on its website, is actually operated by Game-Legends, a division of Germany-based Gaya Entertainment.
In a statement to GamesIndustry.biz, the Japanese publisher said: "While Capcom USA will no longer be operating its own online store, Capcom will continue working with licensing partners to bring merchandise based on our IP to fans."
In addition to Capcom's own games, such as the hit Monster Hunter and Resident Evil series, the US store also sold merchandise and offered members who earned points through purchases the chance to claim additional items.
With the upcoming closure, the US Capcom Store is no longer accepting registrations for new members.
The European store, meanwhile, is primarily focused on merchandise and apparel.