Can Need For Speed turn up the heat after 25 years?
Ghost Games' Yoni Rabinowitz and John Wikberg discuss keeping the series fresh and relevant
It might surprise some to hear that Need For Speed's 25th anniversary came and went with little to no fanfare.
Granted, the games have not been chart-topping bestsellers for a while but it remains one of the longest running racing franchises, older than flagships such as Gran Turismo and Forza.
Just a couple of weeks before the anniversary (August 31, if you were wondering), EA did at least announce a brand new entry in the series: Need For Speed Heat, arriving on consoles and PC this November. Rather than specifically making it an anniversary piece, EA and developer Ghost Games are instead focusing on building a fresh outing for series fans that introduces some new ideas.
To be fair, celebrating the history of Need For Speed in a single game would have been difficult, since the franchise has gone through so many changes. Initially focused on semi-professional track-based racing, Need for Speed Underground shifted towards street racing in 2003, and its sequel swapped tracks for open world environments in 2004. Then there was the three-pronged assault of 2009/10, with simulation racer Shift, the Nintendo-exclusive arcade-style outing Nitro, and the free-to-play MMO Need For Speed World. Plus, a sort-of reboot in Need For Speed in 2015.
It could be argued that Need For Speed has something of an identity crisis, then, but Heat's lead game designer Yoni Rabinowitz counters that this constant change in how each game is presented creates more entry points for potential players.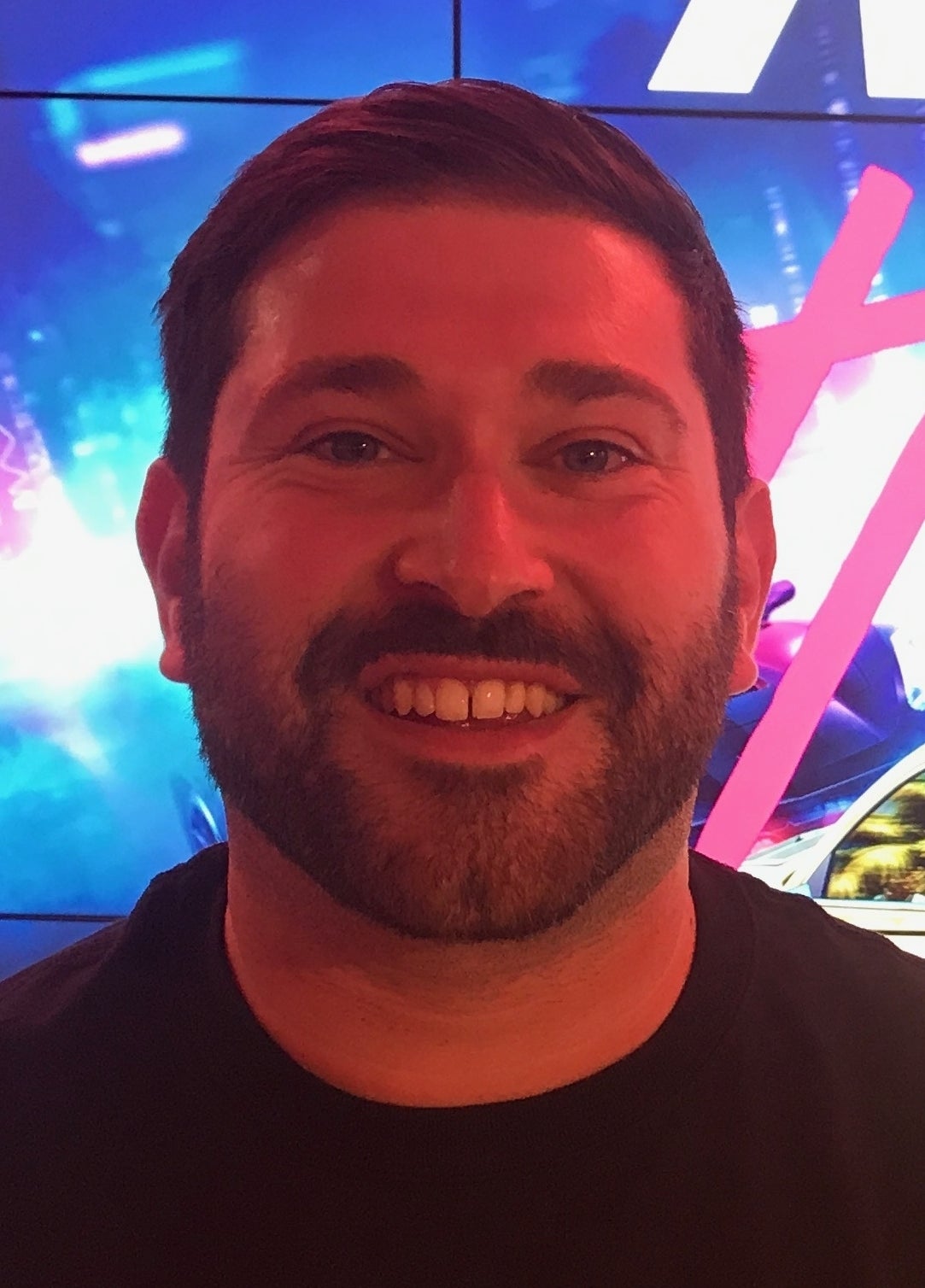 "We are super proud of that history," he tells GamesIndustry.biz. "Because it has so many great games -- everyone has their key moments of what a Need for Speed game is. Some people love the cop chases, so they like the Most Wanted games. Some people come up and they're like 'we love Underground,' and we love all those games as well. Need for Speed is living out the street racer fantasy -- that is what we're trying to capture the best."
With so many previous entries (Heat will be the 24th Need For Speed), it will be a challenge to build something new and appealing -- particularly in the open-world space. From the acclaimed Burnout Paradise to Ubisoft's continent-spanning The Crew to Playground Games' Forza Horizon titles, the concept of an open world racer has long since stopped being a selling point. Instead, new games need a significant hook.
Ghost Games is banking on a day/night system that essentially shapes a game of two halves. By day, players are free to engage in sanctioned races, but by night all competitions are illegal and cops are constantly on the prowl to shut them down.
"We want to build up a sense of risk and intensity at night," producer John Wikberg explains. "As you are playing longer and longer at night, you build up more heat. The more heat you have, the more reputation you can earn from that night. Reputations are basically XP and a levelling currency, so our focus is to be a really, really good [open world] and have really, really interesting open world cops, and that's something I think we're really succeeded with."
Ghost Games opted against the dynamic day/night cycle that has become standard in open worlds across all genres, and instead gives players the choice every time they leave their garage. This means players can focus on intense night-time racing if they choose, although they need to get back to their garage without being arrested if they want to cash in all the reputation they earned.
"Loot boxes don't fit in our game. We don't want it, it doesn't make the game better, so this is our decision to take."

John Wikberg, Ghost Games
The studio is also giving players more choice in how they interact with the story. Like so many previous Need For Speed games, Heat is attempting to weave together the rubber-burning antics with a narrative. But Rabinowitz says that the player is only chaperoned through the introduction, which sets up the backdrop of Palm City, the various factions and competitions and the player character's motivations.
"Beyond that opening, a lot of the content becomes quite optional and gets unlocked simply through earning reputation, so it's kind of up to the player if they want to focus more on that and other side stories, or if they just want to go out in the open world and enjoy it," he says.
"There are some things you need to do that can only be unlocked through the main campaign, but for the most part you can play, most of the races and stuff like that without that."
Wikberg adds: "The pacing of the story is very much up to the player -- when are you ready to do the next piece of the main campaign?"
A significant change this time around is the lack of loot boxes -- "or any microtransactions of that sort" -- following the complaints around Need For Speed Payback in 2017. While Star Wars Battlefront II took most of the heat for EA's role in the loot box debate, comparisons that likened the mechanic to slot machines combined with Payback's process of unlocking content through actual slot machines raised more than a few eyebrows.
Wikberg says the decision on how to monetise this time around was less to do with the 2017 backlash and more to do with what served Heat best.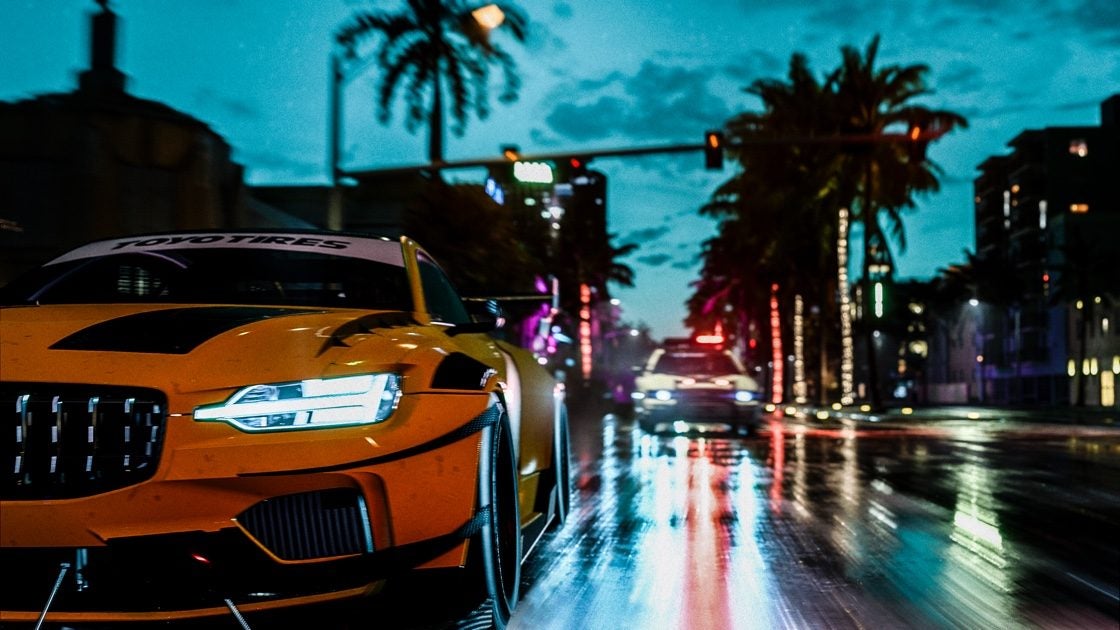 "We listen to feedback, of course," he says. "We looked at this game, and what's right for this game, so it's our decision, and loot boxes don't fit in our game. We don't want it, it doesn't make the game better, so this is our decision to take.
"It's very now; you can see it in the colours, you can even hear it in the music. It has a very modern vibe to it, so I think it fits this year very well."

Yoni Rabinowitz, Ghost Games
He continues: "We are making this the best Need for Speed possible. Obviously we [can] make a fair bit of money just selling the game, and that's our focus right now."
Rabinowitz adds that the slot machines stemmed from Payback's Vegas-inspired world -- "we kind of leaned into that" -- whereas Heat has a different theme surrounding it, so goes in a different direction.
Other than hints at selling car packs as DLC, there is no word on plans for post-launch monetisation or content updates -- a rarity for EA games these days, as the publisher has increasingly fashioned its releases into service titles. It has been attempted with Need For Speed in the past, most notably with the free-to-play MMO, but again, perhaps that wild array of racing styles that changes from game to game prevents any entry from achieving a long tail.
"I think we could definitely go in that direction, but for now we need to find the right foundation and the right base, which we haven't yet done," says Rabinowitz. "We are really hoping that Need for Speed Heat is something that players just want more and more of."
As the current generation winds down, the industry is facing a quiet Christmas -- especially on the racing front. With no Forza this year, Need For Speed Heat stands as the only option for petrolheads hoping for something turbo-charged in their stocking. There's an opportunity for Need For Speed to stand out in a way it has struggled to for years, but Rabinowitz is keeping his optimism in check.
"We're going to deliver the right game at the right time," he says. "I think it's going to be awesome and fun when it comes out. And I think it fits right with its current version. It's very now; you can see it in the colours, you can even hear it in the music. It has a very modern vibe to it, so I think it fits this year very well.
"What other games are releasing or not releasing, it's not really up to us. It's all about releasing the best game possible, one that has to speak for itself regardless if it has competition. Competition is healthy and I don't think were that afraid of competition, so it's really good to push us, but we're just trying to make the best Need for Speed we can."