Can games retail survive 2018?
Nintendo Switch and Red Dead Redemption 2 will prove crucial in what may be a tough year for shops
2017 ended up as a solid year for games retailers.
It got hairy at times. Earlier in the year, GAME issued a profit warning and its share price plunged to a worrying level - before a surprise intervention from Sports Direct arrested the slide (the sports retailer bought up a chunk of GAME's shares).
Over in the US, GameStop's profit was hit by lagging Xbox One sales - results that would have been worse had it not been for the sale of Kongregate, which added $7.3m to its bottom line.
The first half of 2017 was concerning, and it was following a disappointing Christmas 2016, which suffered significantly from the under-performance of key titles, in particular Call of Duty: Infinite Warfare.
Then things took a turn for the better.
Nintendo Switch was the hero the market needed. Strong launch sales were set back by stock shortages, but that was quickly rectified in time for Christmas. Switch has been a dream for the High Street. The lack of space on the machine's internal hard-drive means that it has become a very physical-friendly product (IHS estimate that only 20% of Switch game sales are digital), and the variety of accessories has created a plethora of add-on products for retailers to sell.
Then came Call of Duty: WWII, which is on track to be the most successful Call of Duty of the generation.
Those two, combined with continued strong sales of PS4 hardware and software, meant that 2017 was a solid year for the market. In the UK, where physical sales had been declining, overall sales of physical software was flat compared with the year before.
"2018 is also likely to see a decline in PlayStation 4 sales as we move into its fourth year"
Furthermore, 2017 saw an increase in downloading across the board. This was particularly notable in the AAA console space, where anecdotal reports stated that between 30 - 45% of AAA game sales were now being made via Xbox Live and PSN.
This trend is only likely to accelerate. We are already seeing publishers behave more aggressively in pushing digital retailers alongside physical ones, and we can expect that to increase.
2018 is also likely to see a decline in PS4 sales. We are now into the fourth year of PS4 and Xbox One, and Xbox (physical) sales have already begun to slide. PS4 will likely follow as this generation starts to show its age.
Talk of PS5 and Xbox 'Two' is already beginning to surface - with some developers already working on next generation specs - but even the most optimistic of analysts do not expect to see anything before late 2019.
So with digital adoption accelerating, the current generation showing its age and with no major hardware launches on the horizon, 2018 can look bleak for the physical retail market.
It is worth observing that physical games retailers are not oblivious to the market trends. Most major retailers have been transitioning their business models and diversifying, whether that is through events, esports, digital, content, accessories, technology and so on.
Therefore, retailers like GAME and GameStop don't necessarily need to sell as many games or consoles in 2018 as they did in 2017 to enjoy a strong year.
However, physical game sales remain the bedrock of these businesses, and any significant downturn will have a negative effect. GAME, for one, is aware of this, which is why it has repeatedly told its shareholders of its short store leases, allowing the firm to reduce its store base rapidly if needed.
So what can games retailers bank on in 2018 to keep sales buoyant?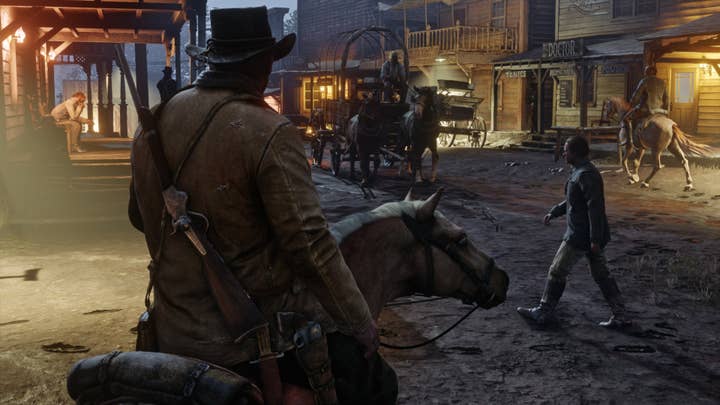 The most obvious product is Nintendo Switch.
The console will be heading into its second year, where sales will likely accelerate (Nintendo anticipates 20 million shipments over its 2018/2019 financial year, bringing the total to more than 36 million consoles in the market by April 2019). This creates a big audience for retailers to capitalise on.
However, there are some lingering concerns. Last year's sales performance was boosted, globally, but Zelda, Mario Kart 8, Splatoon 2 and Super Mario Odyssey. These were the four major system sellers for the console during the year. 2018 currently lacks a killer app for Switch (with the exception of Pokémon, which only has a tentative 2018 date and may arrive in 2019). It's common for Nintendo to limit the window between announcing a product and releasing it, and the firm is planning one of its 'Direct' video presentations later this month. Yet, as it stands, there is uncertainty over what software will drive Switch sales during the first part of the year.
The other key product is Red Dead Redemption 2. This is a major launch for Spring 2018 and may well be the biggest game of the year. The last Red Dead Redemption (2010) sold 15 million units globally, yet that was in an age before GTA V. GTA V has shifted more than 86 million games worldwide (by comparison, GTA IV - which came out in 2008 - sold around 30 million). It's very unlikely Red Dead Redemption 2 will get close to GTA V's massive figure, but even half-way will be a major, major boost to the market, and anticipation for Rockstar's next open world epic is enormous.
Of course, there will likely be a strong download element to Red Dead this time around - especially as Rockstar has spent the last five years training its audience to download things through its Grand Theft Auto Online mode (a similar phenomena happened last year around Destiny 2, which performed very strongly over Xbox Live and PSN).
It's also worth noting that the Red Dead and Rockstar names alone do not guarantee success. As we have seen with Star Wars: Battlefront II and Call of Duty: Infinite Warfare, if gamers are unhappy for whatever reason, they will vote with their wallets irrespective of the brand name attached to the product. Red Dead Redemption 2 has the ingredients to be a major hit, but nothing is certain in this business.
Beyond Nintendo Switch and Red Dead Redemption 2, Ubisoft's big March game is Far Cry 5, Xbox has a slightly stronger slate with Crackdown 3 and Sea of Thieves, and Sony is expected to launch Spider-Man and God of War. Yet little is known about the back half of the year at this stage. Companies such as Take-Two, Ubisoft and Square Enix have teased some special projects for the year, but what they are remains a mystery.
As a result, 2018 will likely remain a difficult year for games retailers. GAME and GameStop's new growth areas are showing signs of life, and both companies are on solid financial footing. Yet any significant downturn in physical game sales will take a heavy toll, and the market will be relying - once again - on just a handful of products to see them through.