Call of Duty: Modern Warfare was the best-selling game of the year in the US
But Nintendo thrived in hardware and software sales at the end of its competitors' console generations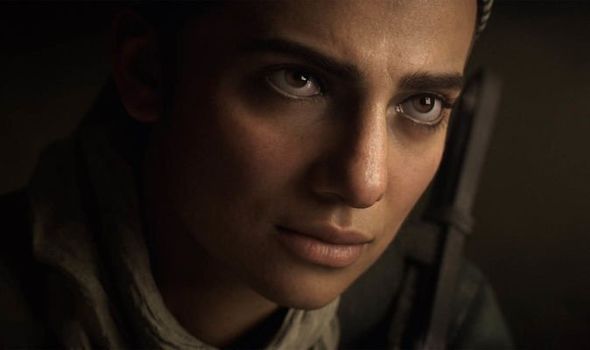 Call of Duty: Modern Warfare was the best-selling game in the US by dollar sales for the month of December, and continued a multi-year franchise trend as the best selling game of the year.
In fact, a Call of Duty game has been the best-selling game of the year every year this decade except for 2013 (Grand Theft Auto V) and 2018 (Red Dead Redemption II), according to data shared by The NPD Group. It has also been the best-selling franchise for 11 consecutive years.
Star Wars: Jedi Fallen Order took the No.2 spot for December, and ended the year at No.6 overall. It is also Respawn's best-selling game of all time by dollar sales.
In addition, MLB The Show 19 is now the best-selling baseball game in US history, though it didn't crack the top 20 this month.
Nintendo appears to have had an excellent holiday, with Luigi's Mansion 3 coming in at No.5 for the month and No.18 for the year, and a total of five titles in the top 10 and nine in the top 20 for the month. That's not including digital sales, which Nintendo does not report.
Overall in software, dollar sales were down 13% year-over-year in December to $1.1 billion and down 9% for the full-year to $6.6 billion. The Nintendo Switch was the only platform that grew in software.
Nintendo also, unsurprisingly, had a strong year in hardware. The Nintendo Switch was the best-selling platform in December and for the full-year (the PS4 took the crown for the full decade). Overall hardware spending for December was down 17% year-over-year to $973 million and full-year spending was down 22% to $3.9 billion -- the Switch was the only platform with gains.
Accessory and game card spending was down 14% for December to $869 million, while full-year sales dropped 7% to $4.1 billion. The Nintendo Switch Pro Controller was the best-selling accessory for the year.
Here's the US Top 20 for the period between December 1, 2019 and January 4, 2020 courtesy of The NPD Group::
1. Call of Duty: Modern Warfare 2019
2. Star Wars Jedi: Fallen Order
3. Madden NFL 20
4. NBA 2K20
5. Luigi's Mansion 3*
6. Pokemon Sword*
7. Mario Kart 8*
8. Super Smash Bros. Ultimate*
9. Pokemon Shield*
10. Minecraft#
11. Grand Theft Auto V
12. Red Dead Redemption II
13. FIFA 20
14. Just Dance 2020
15. Need for Speed: Heat
16. The Legend of Zelda: Breath of the Wild*
17. The Legend of Zelda: Link's Awakening*
18. New Super Mario Bros. U Deluxe
19. Super Mario Party*
20. Ring Fit Adventure
*Digital sales not included #Minecraft digital sales on Xbox and PlayStation included
And here is the US Top 20 for the full year of 2019::
1. Call of Duty: Modern Warfare 2019
2. NBA 2K20
3. Madden NFL 20
4. Borderlands 3
5. Mortal Kombat 11
6. Star Wars Jedi: Fallen Order
7. Super Smash Bros. Ultimate
8. Kingdom Hearts III
9. Tom Clancy's The Division 2
10. Mario Kart 8
11. Grand Theft Auto V
12. Red Dead Redemption II
13. Minecraft
14. FIFA 20
15. Anthem
16. Pokemon Sword
17. Resident Evil 2 2019
18. Luigi's Mansion 3
19. Days Gone
20. New Super Mario Bros. U Deluxe