Call of Duty: Modern Warfare is UK Christmas No.1 despite late FIFA surge
Star Wars is No.3 and Nintendo completes Top Five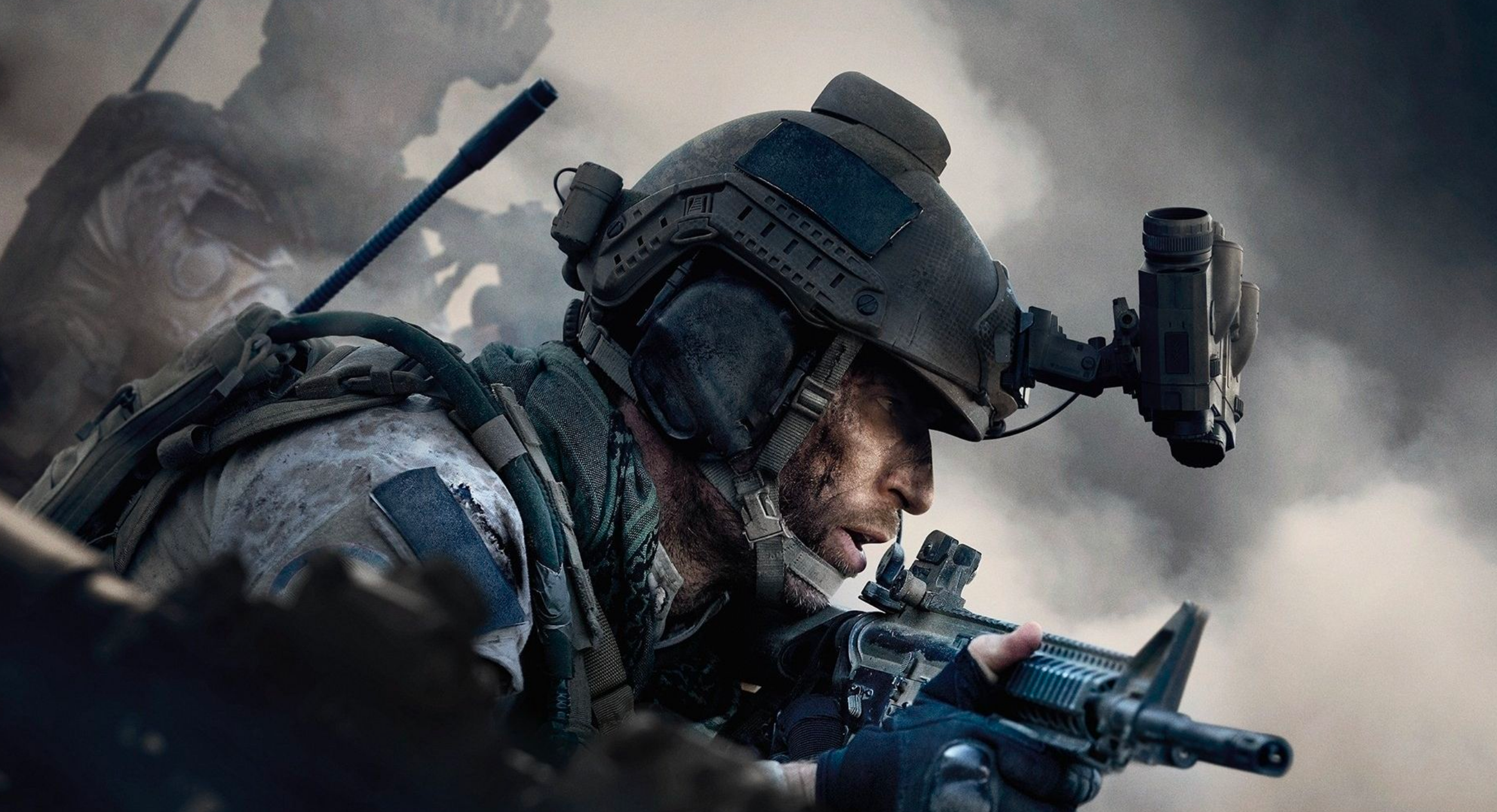 Call of Duty: Modern Warfare is 2019's official UK Christmas No.1.
The Activision shooter retains its No.1 position thanks to a 42% jump in sales week-on-week.
It holds off FIFA 20, which enjoyed a late festive surge where sales spiked 73% -- sending the football title from No.3 to No.2. FIFA and Call of Duty are the typical festival chart toppers, with FIFA being No.1 at Christmas eight times and Call of Duty just ahead with nine. Last year's Christmas No.1 was a break from the norm, with Rockstar's Red Dead Redemption 2 topping the chart.
Despite missing out on Christmas No.1, it was still a strong week for EA with Star Wars Jedi: Fallen Order at No.3. The game drops a place but still enjoyed a good final week before Christmas, with sales up 23% compared with the previous seven days.
In terms of year-on-year comparisons, Call of Duty: Modern Warfare is tracking ahead of last year's Black Ops 4. In fact, Modern Warfare's pre-Christmas sales are slightly higher despite being on sale for nine weeks compared with Black Ops 4's 11.
FIFA 20 sales are well down compared with FIFA 19 (physical sales only). Yet impressively, Star Wars Jedi: Fallen Order is tracking ahead of last year's big EA shooter -- Battlefield V. Sales are slightly behind 2017's Star Wars Battlefront II (again, digital sales are not included), but this was expected by EA due to the different nature of this year's game (Fallen Order is a single-player adventure, whereas Battlefront II was predominantly a multiplayer game).
Completing the Top Five are two Nintendo games in the form of Mario Kart 8 Deluxe at No.4 (sales up 30%) and Luigi's Mansion 3 at No.5 (sales down 18%). With Pokémon Sword at No.6 (sales up 21%) and Mario & Sonic At The Olympic Games at No.8 (also up 21%), Nintendo is responsible for the most games in the Christmas Top Ten (with four).
Activision has three games in the Top Ten, with its duo of Crash Bandicoot Games -- N.Sane Trilogy and Crash Team Racing -- racing up the charts to claim No.9 and No.10 respectively. Both games were cut in price slightly this past week.
Continuing to impress at No.7 is Just Dance 2020, which is significantly out-performing its predecessor and suggests there's life in Ubisoft's famous dancing series yet. The title is predominantly selling on Nintendo Switch, which currently accounts for about 70% of the game's sales so far.
The success of Just Dance might go some way to making up for the disappointing performance of Ubisoft's other Q4 release -- Tom Clancy's Ghost Recon: Breakpoint. Despite being one of the big new games released for Christmas, the shooter hasn't been seen in the Top 20 for over a month (it currently sits at No.22).
In terms of PS4, Death Stranding sales improved 83% week-on-week and the Hideo Kojima game is now at No.13. Continued pricing and bundle activity around PlayStation VR means that games such as PlayStation VR Worlds (No.29), Resident Evil 7 (No.34), The Elder Scrolls V: Skyrim VR (No.37). Astro Bot Rescue Mission (No.38) and Everybody Golf VR (No.40) are all back in the charts this week.
Microsoft's big hardware discounting has come to an end, and games like Sea of Thieves and Minecraft (which were part of some aggressive console bundles this Christmas) have vanished from the Top 40. Instead, it's Forza Horizon 4 that is the biggest Xbox exclusive this week, with sales up 74% (the game is at No.16).
Here is the UKIE/GfK Top Ten for the week ending December 21st (Christmas Chart)
| Last Week | This Week | Title |
| --- | --- | --- |
| 1 | 1 | Call of Duty: Modern Warfare |
| 3 | 2 | FIFA 20 |
| 2 | 3 | Star Wars Jedi: Fallen Order |
| 4 | 4 | Mario Kart 8: Deluxe |
| 5 | 5 | Luigi's Mansion 3 |
| 6 | 6 | Pokémon Sword |
| 7 | 7 | Just Dance 2020 |
| 8 | 8 | Mario & Sonic at the Tokyo Olympic Games |
| 13 | 9 | Crash Bandicoot N.Sane Trilogy |
| 17 | 10 | Crash Team Racing: Nitro-Fueled |