Red Dead Redemption 2 claims UK Christmas No.1
FIFA 19 will hold on as this year's best-selling game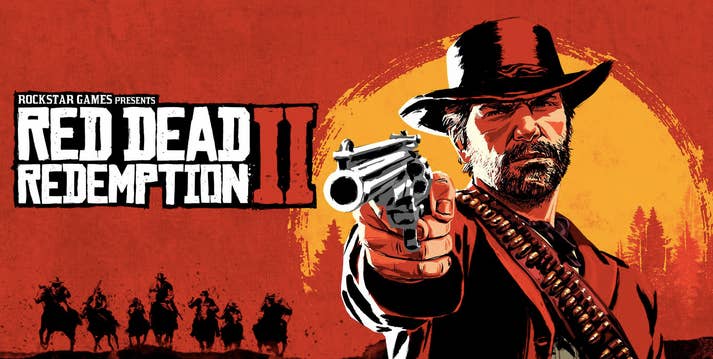 Red Dead Redemption 2 holds No.1 in the UK boxed charts for a second consecutive week, which means the Rockstar game is officially the Christmas No.1.
It's Rockstar's second Christmas No.1 after Grand Theft Auto Vice City in 2002.
The game's physical sales increased 26 per cent to hold off competition from FIFA 19. EA's game holds No.2, but closed the gap on Red Dead with a 45 per cent sales increase. FIFA holds the joint record with Call of Duty as the game with the most Christmas No.1s (eight).
Although the football title misses out on Christmas No.1, it will still end the year as the UK's best-selling game (unless something truly remarkable happens between Christmas and New Year). However, the gap between the two is close, and it's worth noting that FIFA 19 launched a month earlier.
Note: All of this data is boxed physical UK data only.
No.3 is the game that will end the year as the third best-selling new release of 2018 - Call of Duty: Black Ops 4. Activision's game rose 27 per cent week-on-week (and is one of three games that it has in the Top Ten). Black Ops 4 has been a big success in the US as that market's biggest seller. It's not quite been the case in the UK, although it has still shifted over a million units.
Battlefield V, slowly recovering from its weak launch, is at No.4. The game was discounted slightly, which saw its sales increase 55 per cent.
Super Smash Bros Ultimate was one of the only games to dip in boxed sales in the Top 20 this week, which is to be expected for a recently released game (it only arrived three weeks ago). The mascot fighting game dropped 24 per cent in sales and slips to No.5. However, its sales have now surpassed Splatoon 2 to become the UK's fifth most successful Switch game, and it's only be around three weeks.
The other Switch game in the Top Ten is Mario Kart 8: Deluxe, which falls two places to No.7 after an 11 per cent sales dip. Nintendo's game has benefited from some hardware bundling this Christmas. The game is the No.1 selling Switch game in the UK by a large margin, ahead of Super Mario Odyssey, The Legend of Zelda: Breathe of the Wild, Pokemon Let's Go and Smash Bros.
Nintendo exclusives may have been the highest performers this week, but Spider-Man from Sony continues to perform incredibly well. The PS4 game sits at No.8 and is the fourth best-selling new game released this year. Spider-Man's sales rose 62 per cent week-on-week.
Another big exclusives is Forza Horizon 4, which rose 35 per cent this week but actually fell from No.8 to No.10. Both Microsoft and Sony's big Christmas game has sold more copies than either Assassin's Creed Odyssey, Battlefield V or Fallout 76.
To fully complete the Top Ten, it's worth pointing out the nostalgia-tinged remakes in the charts. Spyro: Reignited Trilogy is at No.6, and continues to sell strongly. Although it's got a long way to go to beat its sister product, Crash Bandicoot N.Sane Trilogy, which is still in the Top Ten after 18 months (at No.9).
There isn't any new games in the charts this week, although Starlink, boosted by a massive price cut down to £20 (from a starting point of £70) re-enters the charts at No.27 with a 101 per cent sales rise. The game's sales are primarily driven by the Switch version, which features the Nintendo character Starfox.
Here is the UKIE/GfK Top Ten Christmas Chart:
| Last Week | This Week | Title |
| --- | --- | --- |
| 1 | 1 | Red Dead Redemption 2 |
| 2 | 2 | FIFA 19 |
| 3 | 3 | Call of Duty: Black Ops 4 |
| 7 | 4 | Battlefield V |
| 5 | 4 | Super Smash Bros Ultimate |
| 6 | 6 | Spyro Reignited Trilogy |
| 5 | 7 | Mario Kart 8: Deluxe |
| 9 | 8 | Spider-Man |
| 10 | 9 | Crash Bandicoot N.Sane Trilogy |
| 8 | 10 | Forza Horizon 4 |