Call of Duty: Black Ops II to bring "disruptive innovation" says Activision
Unsurprisingly, Activision is promising the "most ambitious Call of Duty ever"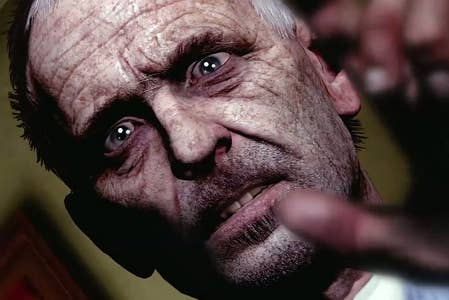 EA may think that Call of Duty is "tired" and should take a year off, but Activision certainly plans to hold nothing back. A day after the game's first trailer was unveiled during the NBA playoffs, the public relations team has gone into overdrive, promoting Black Ops II as the greatest game since... well, last year's Call of Duty of course.
If you ask Activision, the game's new graphics technology, branching story lines, non-linear missions and futuristic setting with robotics and drone warfare make Black Ops II "the most groundbreaking and visceral Call of Duty experience ever."
"Hands down, this is the most ambitious Call of Duty ever," said Eric Hirshberg, CEO of Activision Publishing. "We are bringing disruptive innovation to the franchise and we are doing it on several fronts. We're pushing the boundaries technologically, graphically, and from a narrative and gameplay perspective."
"At the same time, we need to stay true to the epic realism, authenticity, heart pumping adrenaline, and cinematic action that so many people love and expect from a Call of Duty game. Treyarch's vision for Call of Duty: Black Ops II will redefine the Call of Duty franchise for the future--both literally and figuratively."
"With Call of Duty: Black Ops II, the team is crafting an experience that Call of Duty fans have never seen before," added Mark Lamia, Studio Head for Treyarch. "We are challenging assumptions on every front, with the single player campaign, Zombies and multiplayer. In the campaign, we are creating a thought-provoking story that introduces branching storylines and meaningful choices that impact the narrative."
"Running in the multiplayer engine for the first time, Zombies gives players a bigger and more diverse set of gameplay experiences, as well as entirely new ways to wage war with the undead. And in multiplayer, we're embracing all skill levels and play styles to give players more ways to engage. With Call of Duty: Black Ops II, we're all in and we won't rest until we've launched nothing less than the best Call of Duty we've ever made."
The game officially launches on November 13 and will contend with other triple-A titles during the fall/holiday period like Halo 4, Medal of Honor: Warfighter, Assassin's Creed III, BioShock Infinite and more. Check out the debut trailer below.