Bungie: Google Stadia an "amazing solution" for playtesting during lockdown
COO Patrick O'Kelley says Google's streaming platform can replicate an essential aspect of game development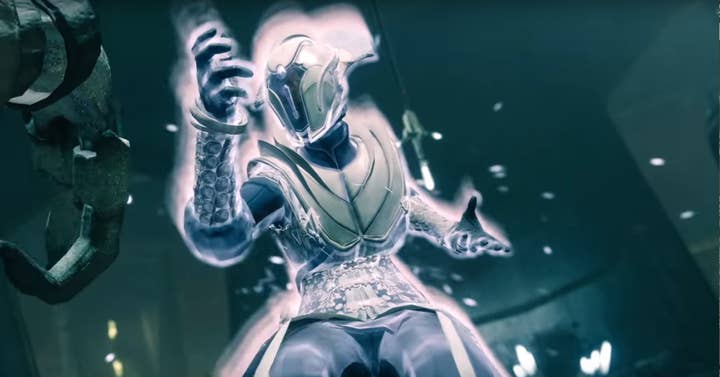 Bungie believes Google Stadia is the best solution for testing games while its staff are working remotely -- a vital aspect of staying productive during the coronavirus (COVID-19) pandemic.
Speaking to IGN, Bungie COO Patrick O'Kelley discussed the Seattle-based company's response to the outbreak of COVID-19.
Being located in Washington state, Bungie was prepared for short periods of remote work due to being "in an earthquake zone" and in a climate where heavy snow could make travel difficult.
However, the potentially long period of remote work required during the pandemic means that every aspect of game development must be replicated.
"We've set up these beefy laptops -- we call them developer-grade laptops -- for people to work from home so they've been working really, really hard to get those set up so that we have that basically full-on, workstation capability at home for people," O'Kelley said.
"So that's been one of the hardest things -- literally just getting a couple hundred of these machines set up for people to take home."
"It's going to be a great way for us to keep getting regular playtests and do it pretty easily"

Patrick O'Kelley
For playtesting -- a crucial part of operating a live-service game like Destiny 2 -- Bungie landed on an unexpected solution.
"Another thing I'll throw out is Google Stadia: it looks like that's going to be our test solution," O'Kelley said. "Getting playtests at scale is a hard thing to do -- a lot of bandwidth involved -- so they've been collaborating with us to set that up and that looks like it's going to be a really amazing solution for us.
"It's not something we necessarily thought about initially but it looks like it's going to be a great way for us to keep getting regular playtests and do it pretty easily."
While many small studios operated with dispersed teams already, the COVID-19 pandemic has forced larger companies to find ways to emulate developers like Moon Studios -- which created Ori and the Will of the Wisps with a team of 80 people, all of them working remotely.
The impact of COVID-19 on game production is still unclear. Speaking to GamesIndustry.biz recently, the CEO of co-development specialist The Streamline Group, Alexander Fernandez, predicted a rash of delays in the coming months.
"Those working in development are already seeing or feeling it," he said. "I believe it will take a quarter or two for the extent to become glaringly obvious through missed dates or development delays... I think we're going to really start feeling this in Q2, Q3."
Bungie's O'Kelley said that the company is now focused on meeting its "product goals" for 2020. However, he admitted that there are some part of development that cannot be replicated in remote work.
"We're gonna have to take it a day at a time, and I'm sure there are certain things where -- if we stay locked down for months and months -- there are obviously certain types of things that you can't do, like a motion capture shoot," he said.
"We can't have people come in and do motion capture, so that will limit some things that we can do. But we have agility... [and] our focus is on making sure we can keep delivering, absolutely."