Bungie delays free-to-play Destiny 2 to October
Developer says newfound independence means it can take longer to ensure best transition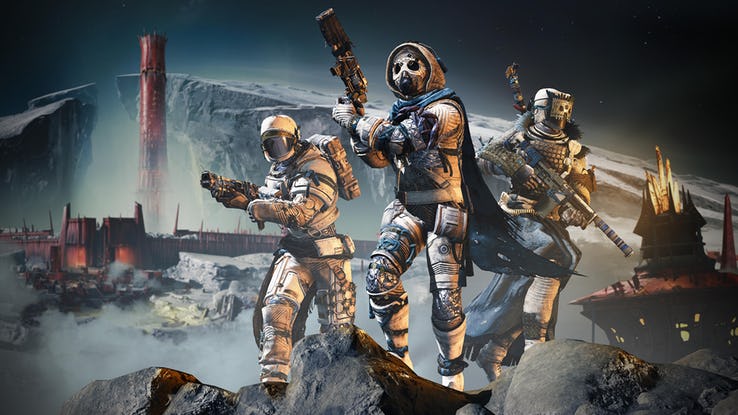 Bungie has announced that Destiny 2's Shadowkeep and New Light expansions have been delayed.
Both were due for release on September 17, but an update via the developer's website reveals they will now launch on October 1.
The studio said as the September window approached, it "has become increasingly clear to us that our releases for this Fall would benefit from a bit more time in the oven."
"Being independent means that the future of Destiny 2 is entirely on our team," the team wrote. "It also means that we're agile enough to choose to do what's best for the game and our players, even if it's the hard choice.
"This Fall is the first step on a journey for what our team wants Destiny 2 to become -- a place for you and your friends to play anytime, anywhere; owning the action MMO and RPG elements that we love about the game; and crushing barriers to entry for friends. We just need a bit of extra time to take that first step.
The goal of 'crushing barriers' refers in particular to New Light, a free-to-play version of Destiny 2 designed to expand the audience.
This is the first release Bungie has handled since it parted ways with Activision earlier this year. Instead of seeking another publisher, the developer has decided to push forward with Destiny independently, giving it complete control over its release dates.
Destiny has been a September staple since the original launched in 2014. Major expansions The Taken King and Rise of Iron, Destiny 2 and its expansion Forsaken all release in the same window.
Bungie has assured there will still be plenty of Destiny activity this September, with an additional Iron Banner event and an extension of the current Moments of Triumph challenges.
The team added: "We didn't make this decision lightly. We know for some of you (us too), Destiny releases are events where you take time off of work or develop a sudden sickness that keeps you from school or work (we get it, a bunch of our team takes some time off to go on their own Destiny Jacket Quest). We're sorry for screwing up your plans and we wanted to share this information as quickly as we could."