Building on the unexpected success of A Plague Tale
Game director Kevin Choteau on lessons learnt from releasing Innocence, why historical accuracy can be a challenge, and Asobo's trajectory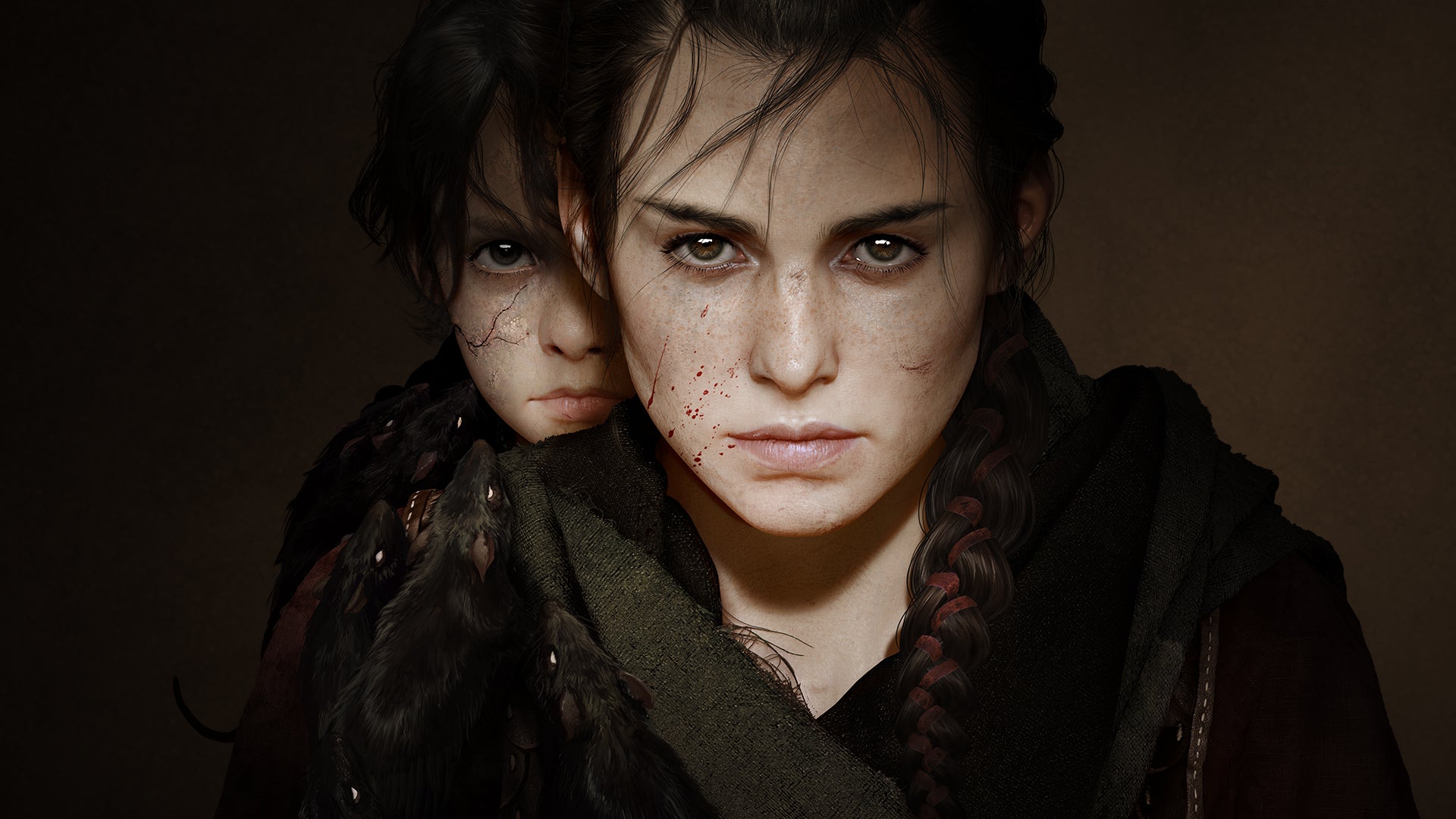 A Plague Tale: Innocence was the surprise hit of 2019. Telling the survival tale of young siblings Amicia and Hugo in 14th Century France, it was its development team's first foray into the stealth adventure genre and it ended up selling one million copies in just over a year.
Now, three years later, Asobo Studio is back with a sequel, A Plague Tale: Requiem, which releases today.
Talking to us at Gamescom, game director Kevin Choteau admits that the team did not expect A Plague Tale's success.
"It was a big surprise," he says. "Of course, when we create a game, we hope for success, we hope to do the best game possible, but it was unexpected. It was our first game of this genre. We had no experience with that, we were just fans of this kind of game, trying to make our own."
Innocence's success enabled the team to develop a second title in that universe, with Requiem picking up the story six months after the events of the first one. Amicia and Hugo have fled to the south east of France, hoping to find a shelter.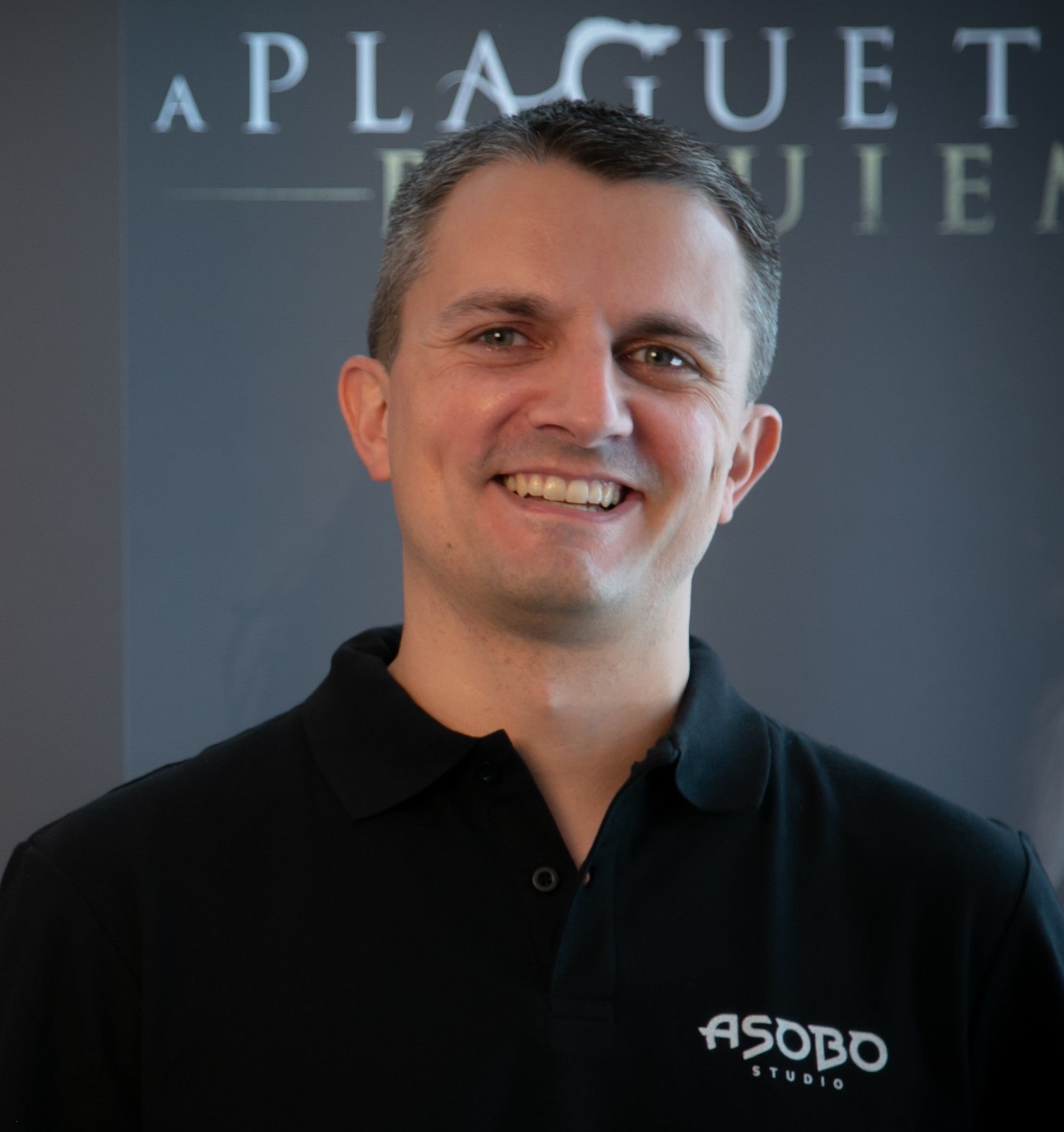 Choteau says Asobo learnt a lot from Innocence, with the title initially coming together with a lot of trial and error.
"We've learnt so much in the first one. We were just babies. We had no idea what we were digging into. We were so wrong in many aspects; for example, for dialogues, we were writing our characters like video game characters, talking about their goals, where they want to go, why, what the background story is. And it was so wrong. We had to start all over again in the first one to write it like [they are] children, so they talk about the moments, right now, what they feel, what they smell, what they see."
That's a lesson the team carried over to Requiem, avoiding the same mistakes – although Choteau jokes that they "were a bit naive because [they] fell into other traps," facing other types of challenges. For instance, they wanted to write with authenticity when introducing new characters.
That quest for "authenticity" was at the core of the title's development journey, with particular care taken to have settings and storylines that are coherent with the time and place. Finding a new background for the sequel also meant thinking about realistic travel times for A Plague Tale's protagonists.
"The idea behind Innocence was to build a game that feels authentic with our characters but also with our universe and world building," Choteau says. "The starting point was to talk about our region – Asobo is in the south west of France, so the first one is in south west France. We know it very well because that's where we live and we have a lot of old castles and things like that in our surroundings, so it was quite easy.
"For the second one, we chose the south east of France, which is close to our heart. We have many people from our team coming from the south east, and we also [chose] the Mediterranean sea [area] because we wanted to explore more colourful environments. And it's also during summer, which is very different from the winter of the first one.
"Sometimes history was even worse than what we were doing, and we [thought] people [wouldn't] believe in it even if it was true"
"So we really chose the most colourful, the most beautiful areas we could find that were nearby and that was critical in terms of travel – in Medieval times, you wouldn't travel that fast, so south east was okay in terms of time."
The team had the support of a historian to help build up a believable world. However, Choteau highlights that historical accuracy sometimes had some drawbacks, and the team had to refrain itself from being too historically accurate in places.
"[The historian] helped us build up the universe, the characters, to find good ideas to feed the story using historical anecdotes. She gave us plenty of ideas that we built upon, telling us 'You're going too far' or 'You can go even further'. And it's only because, sometimes, as video game developers, we are going too far, but sometimes history was even worse than what we were doing, and we [thought] people [wouldn't] believe in it even if it was true.
"For example, for the first one, we knew that the garbage level in the streets in Bordeaux was one metre high. So in some streets you couldn't access the first floor of the building because of the garbage. But we couldn't put that into the game, it's too much."
But neither the story nor setting were necessarily the team's starting point on the sequel, instead beginning with the aspect that A Plague Tale became known for: the rats. In a PlayStation Blog post earlier this year, it was shared that over 300,000 rats could be rendered on screen on PS5, up from 5,000 in the first game.
"It was one of the starting points – we had this idea of the huge waves you've seen in the trailer, and this had to be real time so it's, I think, one of the first thing we prototyped for the sequel," Choteau says, then joking that A Plague Tale is known as "the rat game" after all.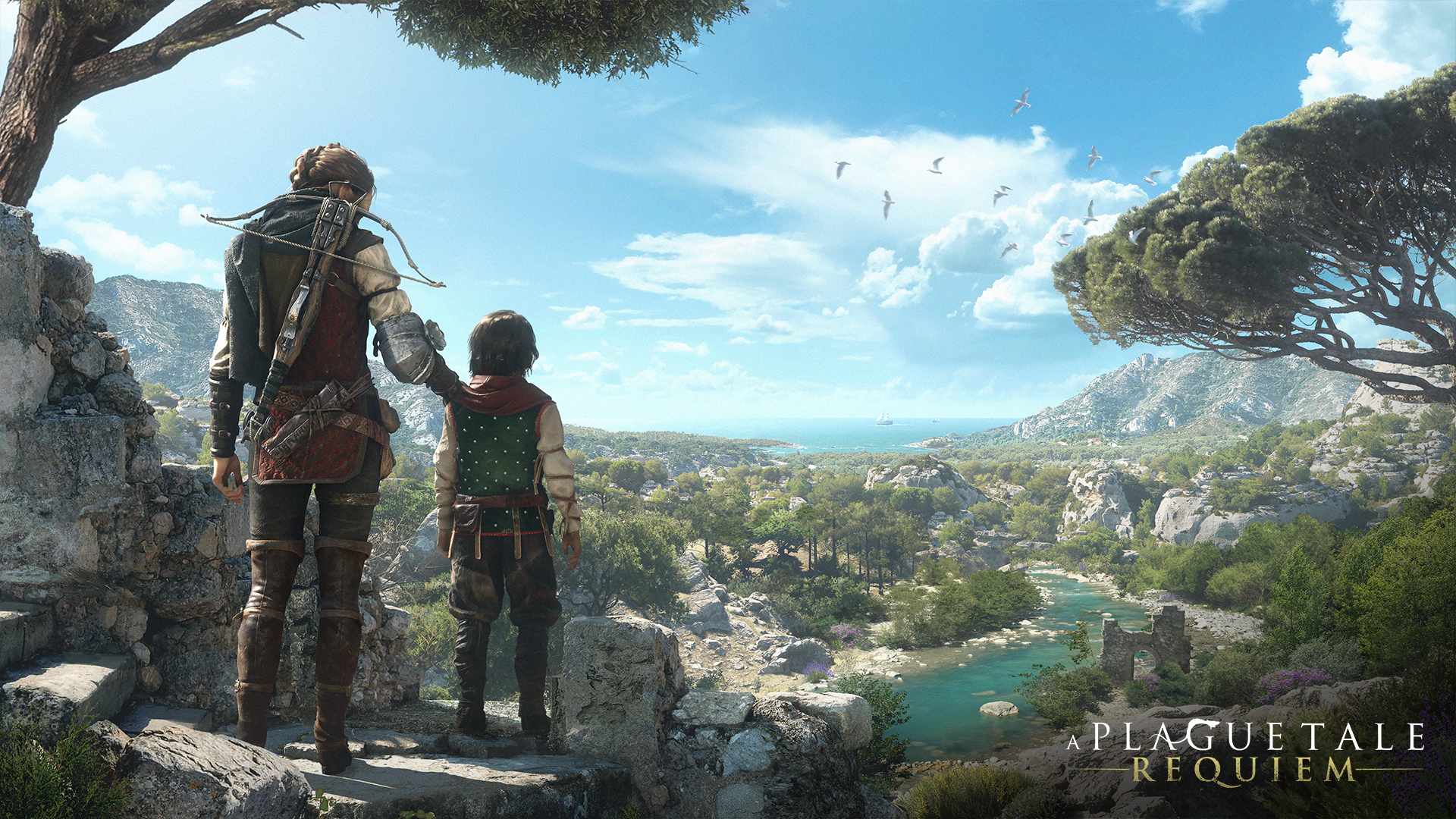 A Plague Tale's development team grew from 40 people on Innocence to 70 on Requiem (Asobo has around 250 staff total). Most of the team from the first one joined for the second title as Choteau says it was important to "make it feel the same and have the same basic group at the origin of each idea."
"But we were joined by new blood, youngsters. For the first one it was the veteran team from Asobo, the guys who had been there for a while and had a lot of experience, so we were joined by newcomers and it was nice because they bring a fresh approach to our games," he continues.
"When we created [the first] game, it was just hope at this point, nothing was done or prepared for [a sequel] when we ended Innocence"
Choteau himself joined Asobo Studio over 12 years ago, first as a level designer, before climbing the ladder all the way to game director for A Plague Tale: Innocence and Requiem. During this time, the studio dabbled into many genres and evolved drastically.
"I've done five or six released projects, for many publishers, many platforms and very different titles – Monopoly, for example, or ReCore," he says. "So the studio got quite agile and we are still showcasing that with the difference between Plague Tale and Flight Simulator, which is huge."
2020's Flight Simulator vastly contributed to putting Asobo on the map, though many don't make the connection between A Plague Tale and Flight Simulator as being from the same developer.
"And yet, it's the same engine behind these two games even if they are opposite in terms of direction and everything," Choteau smiles.
Between these two successful franchises, and two decades of experience gathered before that, Asobo has a bright future ahead. Reviews for A Plague Tale: Requiem are extremely positive so far; at the time of writing it had a Metascore of 85%. But during our conversation, Choteau shares his stress ahead of release.
"We are doing the second one because people loved it, so the first thing we've done is to read feedback, read all the negative things that people didn't like in the first one – the constructive ones – and we built on that, because we don't want to disappoint," he says. "We want to offer a good sequel for our characters, for players, it's really important for us. It's super stressful."
And the team is open to a third title in the Plague Tale universe, Choteau says when we ask if there's more in store for the franchise.
"I won't say 'no' because as you can see the title is 'A Plague Tale' and a subtitle, so it's tailored for franchising. But when we created [the first] game, it was just hope at this point. We had seeds we had to build up on, but nothing was done or prepared for [a sequel] when we ended Innocence."
For now, Choteau is just looking forward to seeing Requiem's reception among the fans.
"I will be happy when I will be able to see players and their reaction. I love that. I still watch streams of the first one, just to see people's reactions. We have put a lot of ourselves into this game, so I want to see how people react to that, if it resonates with them. "