Brightman becomes EIC for GamesIndustry International
Dan Pearson appointed as European Editor as Matt Martin moves on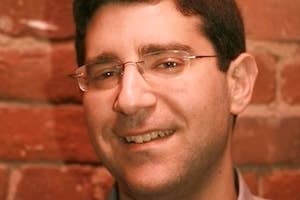 GamesIndustry International is proud to announce the promotion of former US editor James Brightman to the site's Editor in Chief, with Dan Pearson taking on the role of European Editor as Matt Martin moves on to become the editor of Gamer Network sister site VG247 after seven years with GI.
Brightman was Editor in Chief at IndustryGamers, until that site was acquired by the Gamer Network in 2012, becoming US Editor when the site merged with GamesIndustry International shortly afterwards. He will retain his duties as overseer of US-generated content and business, and will work with Pearson - reporting into him - to bolster the site's global presence.
"Stepping up to Editor in Chief is hugely exciting for me, and I'm looking forward to working with Dan in bringing out the best in what's already an excellent international team," said Brightman. "GamesIndustry International's content, I believe, is unparalleled but there's always room for improvement. Co-editing with Matt has been a pleasure and I wish him the best of luck in his new role."
Dan Pearson has written for GamesIndustry since 2010, which he joined after four years of working for the Gamer Network's flagship site, Eurogamer. He became European Deputy Editor on July 27, 2012. His role as European Editor will be to coordinate all European content, becoming the site's point of contact for all developers and industry businesses based in the territory.
"Taking on Matt's legacy leaves me with big shoes to fill," said Pearson, "but I'm confident that the quality of the team we've formed over the last eighteen months will enable us to move onwards and upwards, further cementing GamesIndustry International's position as the world's premier video games trade journal.
"We're going to be trying some new things in the next few months, but integrity, accuracy and reliability remain our watchwords. I look forward to working more closely with our incredibly hard-working US team and playing a bigger role in the future of a site I've grown to love dearly."
"After seven-plus years on GamesIndustry I'm really excited to see where the team will take it next," added Matt Martin. "GamesIndustry International remains one of the few credible industry websites and I'm proud to have been part of such a dedicated and hard working team."