Ubisoft taps Romero's Loot Drop for Ghost Recon Facebook game
Romero's studio is developing a turn-based combat game in the Ghost Recon universe [UPDATED]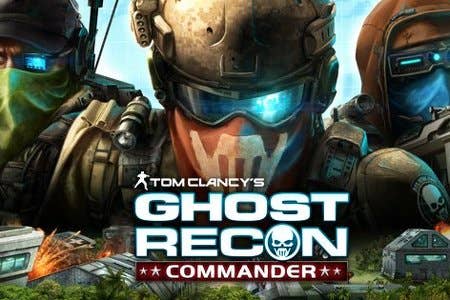 Update: In a press release that Ubisoft just sent out, the publisher noted that the game will be launching this spring and that Brenda Braithwaite is serving as lead designer. A mobile version of Ghost Recon Commander is in the works at Loot Drop as well.
Also, Ubisoft confirmed that by playing Tom Clancy's Ghost Recon Commander, players will be able to unlock exclusive items and bonuses "giving them a head start when playing Ghost Recon: Future Soldier and Ghost Recon Online."
Original story:
Ubisoft has confirmed on the official Facebook page for the game that Ghost Recon Commander is being developed by John Romero's Loot Drop. The turn-based combat title "will challenge everything you know about Facebook games."
The open beta for Ghost Recon Commander is set to start next month on Facebook. Ubisoft teased the existence of a Ghost Recon title for Facebook months ago, hinting that it would connect in some way with the upcoming PC/console projects, Ghost Recon: Future Soldier and Ghost Recon Online.
Romero founded Loot Drop over a year ago with veterans Brenda Garno Brathwaite and Tom Hall.