Brands ready to invade Draw Something
Zynga plans to monetise latest acquisition with in-game advertising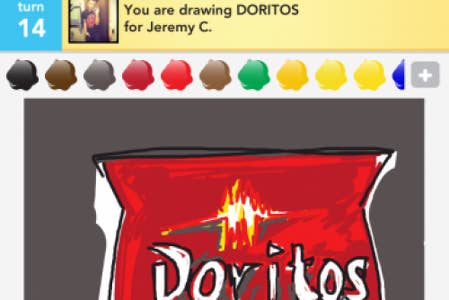 Draw Something users can expect to see more branded goods popping up as subject matter in their games as Zynga offers in-game advertising.
The Pictionary style game offers players three clues, and they pick one to draw. The NHL has recently signed a deal to add puck, Zamboni, hat trick and slap shot to the clues list, and is sharing the results on Pinterest.
"People loved to draw the Colonel and bags of Doritos," Dan Porter, Zynga's VP-mobile and New York general manager told Ad Age.
Zynga has already tested the waters, adding the corn chips, KFC and Nike into the clues list.
The story also reported that Zynga is looking to brands to provide real world rewards for success in the game, but Porter would not confirm the details.
Draw Something hit the headlines this week when it saw a 33 per cent decline in users in just one month. Zynga acquired the game and developer OMGPop in March for $200 million.