Borderlands 2 sells 1.4 million copies on consoles in US
And in bad news, NBA Baller Beats sells a paltry 3,000 units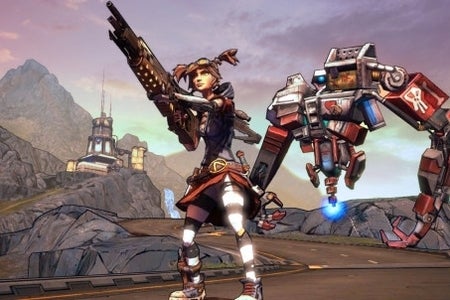 While Electronic Arts and EA Sports mostly dominated the sales chart in the US for September, there was one standout title from Take-Two: Borderlands 2. The Gearbox Software title has sold 1.4 million copies on consoles in the US, we've learned via Ben Schachter at Macquarie Capital.
The 1.4 million figure does not include digital sales such as Steam or downloads via PlayStation Network, so it's unclear what the real total is, but Borderlands 2 is certainly performing well so far. NPD noted yesterday that it exceeded the first month's unit sales of the first Borderlands (October 2009) by 234 percent.
Schachter's forecast had been estimating 3 million unit sales worldwide of Borderlands 2 in the September quarter (including PC sales). It would appear that the game is well on its way. The title is also slated to ship in Japan in a couple weeks, so it may receive another slight boost from that release.
There's also a chance still that Gearbox could bring the title to Wii U, as the developer does appear to like the upcoming Nintendo console.
On the flip side of the NPD data spectrum, Joystiq has word that Majesco's Kinect-exclusive dribbling trainer NBA Baller Beats sold an anemic 3,000 copies in its debut month. Developed by Nova Scotia-based HB Studios, Baller Beats comes packaged with a full-size Spalding basketball and has a licensed soundtrack featuring the likes of Kanye West, Run DMC, Them Crooked Vultures, Busta Rhymes, and Common.