Game industry sales down 24% in US during September - NPD
Madden NFL 13 and Mists of Pandaria can't revive flagging retail business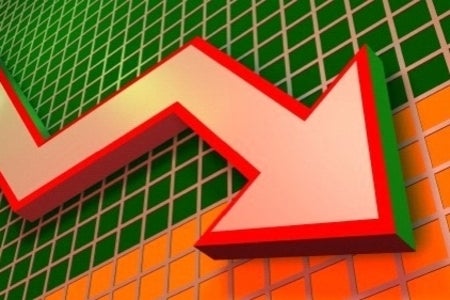 Another month, another terrible report about the performance of video games at retail. The NPD Group has just sent us the data for the September period (technically five weeks from August 26 through September 29), and to no one's surprise, the report showed total industry sales down 24 percent to $848.3 million. Hardware sales plummeted 39 percent to $210.9 million, while software sales (including physical PC titles) fell 14 percent to $547.3 million. Accessories also dipped 11 percent to $139.9 million.
The month was dominated by the release of EA Sports' Madden NFL 13, which quickly sold through 1.65 million copies in its first week on sale. EA Sports also scored with FIFA 13 (4.5 million worldwide in five days), but that title shipped near the end of the reporting period, as did Blizzard's newest World of Warcraft expansion, Mists of Pandaria, so the full US sales for those two will probably be reflected in October's data report.
Even with a new system (Wii U) and big titles coming soon, like Halo 4, Call of Duty: Black Ops II and Assassin's Creed III, the industry is going to have a tough time breaking into positive sales territory. Wedbush analyst Michael Pachter said recently that holiday sales will likely be "relatively flat" and that new consoles are needed ultimately to reverse the ongoing retail declines.
NPD industry analyst Liam Callahan is more hopeful, however. "While year-over-year declines are present in video game software, we are seeing momentum leading up to the holidays when looking at August sales compared to September, which were up 67 percent on an average sales-per-week basis."
He also reminded us that NPD's monthly report only covers about 50 percent of the industry. Factoring in digital and other sources of revenues reveals a clearer picture.
"These sales figures represent new physical retail sales of hardware, software and accessories, which account for roughly 50 percent of the total consumer spend on games. When you consider our preliminary estimate for other physical format sales in September such as used and rentals at $191MM, and our estimate for digital format sales including full game and add-on content downloads including microtransactions, subscriptions, mobile apps and the consumer spend on social network games at $488MM, we would estimate the total consumer spend in September to be just under $1.6B," Callahan said. "Our final assessment of the consumer spend in these areas outside of new physical retail sales will be reported in November in our Q3 Games Market Dynamics: U.S. report."
The top 10 games for September are listed below: