Blizzard, NetEase partnership reportedly broke down over misunderstandings
NetEase allegedly suggested it could sway the Chinese government to block or support Microsoft's ABK acquisition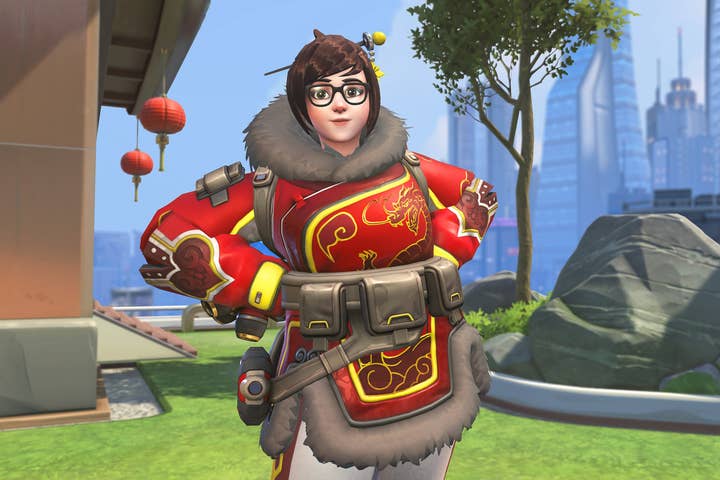 Sign up for the GI Daily here to get the biggest news straight to your inbox
Details have emerged about how the 14-year partnership between Blizzard and NetEase broke down earlier this year.
Sources familiar with both sides of the negotiations told The New York Times about a series of misunderstandings, disagreements and perceived threats between the two companies, resulting in Blizzard's most popular games becoming unavailable in China.
According to the NYT, much of NetEase's concerns centred around growing government restrictions on video games in China, including the limit that young people may only play online titles for three designated hours per week.
The Chinese publisher reportedly sought to make changes to it contract with Activision Blizzard to ensure it would be compliant with new regulations.
NetEase is said to have asked Activision to disclose annual revenues and other details to Chinese regulators as part of this, but Activision reportedly disputed that it should have to do so.
Activision later objected to a NetEase proposal that it should licence its games to the Chinese publisher, rather than the two handling them as a joint venture. This would give NetEase more control over operations to help ensure it complied with regulations, but it was perceived that the publisher was using the regulations to get a better deal.
According to sources, Activision execs believe that NetEase CEO William Ding threatened Bobby Kotick, CEO of the Call of Duty publisher, by suggesting his company could sway government regulators on whether or not to block or approve the proposed acquisition by Microsoft depending on how negotiations went over the licensing deal.
Sources familiar with NetEase claim this was not the intent, and that the company was trying to point out that if Activision did not switch to a licensing deal, Microsoft would face the same hurdles if it took ownership.
Speaking to the NYT, NetEase spokesperson Alexandru Voica denied that Ding threatened Activision and noted that the Call of Duty firm continues to "harass and taunt companies and regulators worldwide."
Activision offered to accept the licensing agreement if NetEase paid around $500 million upfront. This is believed to be the reason NetEase described Activision's terms as "commercially illogical" in a later statement.
There were also reportedly disputes over NetEase investing in a games studio founded by an ex-Activision employee and investing $100 million into Bungie, both of which are said to have angered Activision (the latter because Bungie was behind schedule on Destiny content).
The breakdown of the Blizzard-NetEase partnership ended a deal worth around $750 million per year, according to research firm Niko Partners, and leaves more than three million Chinese players without access to games such as World of Warcraft.
Sign up for the GI Daily here to get the biggest news straight to your inbox