Blizzard offers college tuition in new eSports tournament
First live TV coverage of a collegiate eSports event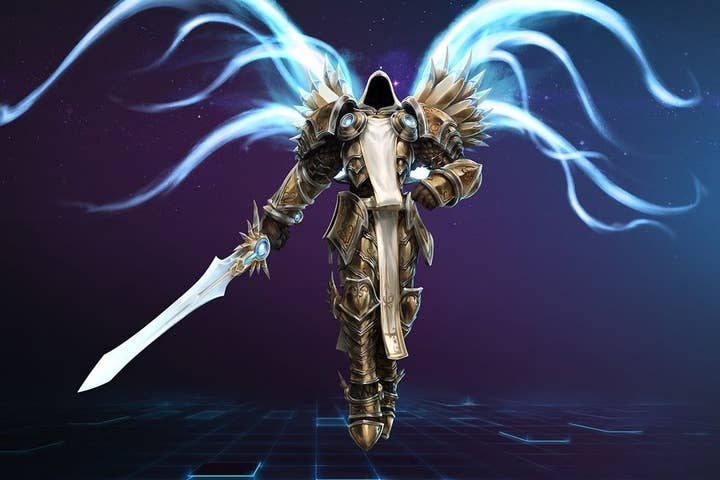 Good guys Blizzard are offering free tuition to the winning team of its upcoming Heroes of the Storm college tournament, snappily titled Heroes of the Dorm. The tournament will also have the distinction of being the first collegiate eSports event to be televised live on the ESPN network.
"College sports do great things for student athletes-they help pay for schooling, build teamwork and communication skills, and create lasting memories," said CEO Mike Morhaime.
"We believe eSports has the same kind of power, and this tournament aims to bring positive experiences like these to college gamers. We can't wait to fill out our fantasy brackets and cheer on a new generation of eSports athletes as they compete in Heroes of the Storm."
The scheme was announced this morning and is open to students from across the United States and Canada, with the open qualifiers beginning March 28. All five members of the winning team will each enjoy up to $25,000 per year in college tuition, with runners up receiving a gaming PC and officially licensed Heroes of the Storm peripherals and accessories.
The championship match will be broadcast live in prime time on ESPN and WatchESPN.
"Heroes of the Dorm presents an exciting opportunity to once again work with Blizzard, a leader in the games industry," added Raphael Poplock, VP of games and partnerships at ESPN.
"By delivering the tournament to an audience of gaming fans in the US and beyond, we are able to experiment with new formats and programming across our networks."
The morning Blizzard also announced the latest update for Hearthstone: Heroes of Warcraft in the form of Blackrock Mountain Adventure.