Blitzchung says he will "be more careful" following Blizzard statement
The Hearthstone pro player says he has "no idea" if he'll still want to compete after his six months ban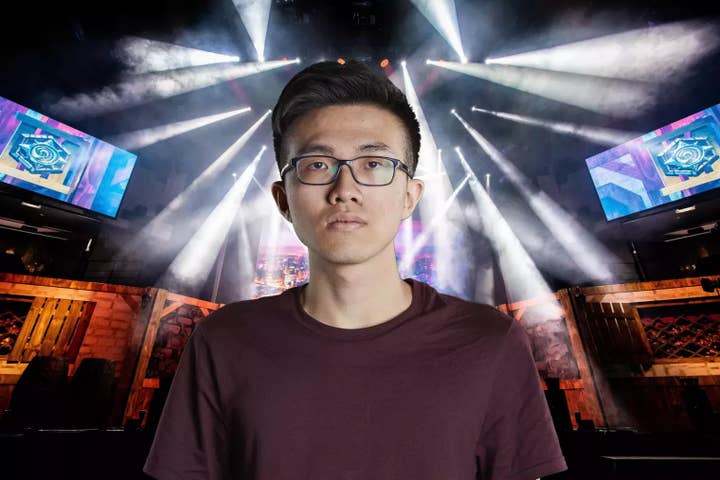 Chung 'blitzchung' Ng Wai replied to Blizzard's statement reducing his punishments following his support to the Hong Kong protests, saying he's "grateful for Blizzard reconsidering [its] position about [his] ban" and that he "will be more careful" in the future.
In a statement shared on Twitter on Sunday, the Hearthstone player said he was aware that expressing his personal opinion in the context of a professional competition would have consequences and that going forward he will rather "express [his] opinions or show [his] support to Hong Kong on [his] personal platforms."
Blizzard initially removed him from the Hearthstone Grandmasters, cancelled his prizings and banned him from official competitions for a year. Blizzard has now reduced the sanction and said China interests "had no influence" in it -- as such, Ng Wai will receive the prize money for his win and will only be banned for six months.
Ng Wai said he "appreciates" the reconsideration of both aspects, though he stated that "six months is still quite a lot."
He also said he hopes Blizzard will reconsider the sanction taken against the two casters who did the interview with him, who were initially both sacked by Blizzard too before the firm said they will just be suspended for six months.
Concluding his statement, Ng Wai said he has "no idea" whether or not he will still be competing in Hearthstone tournaments in the future.
"Since my next tournament is very likely to be the Grandmaster tournament of next season, it's probably at least a few months from now on. I will take this time to relax myself to decide if I am staying in competitive Hearthstone scene or not. Hearthstone changed my the way I live, I really love this community. Blessing to all the players out there, and blessing to Blizzard."
The incident went way beyond the borders on the industry last week, with reactions coming from the likes of US senators, Blizzard-focused subreddits, Twitter communities and Blizzard's own employees. Blizzard's annual convention BlizzCon, which is only a few weeks away, should also be impacted, with several groups planning to organise protests.