Black Isle crowdfunding new game
Interplay studio asking for money to build forums, prototype for Project V13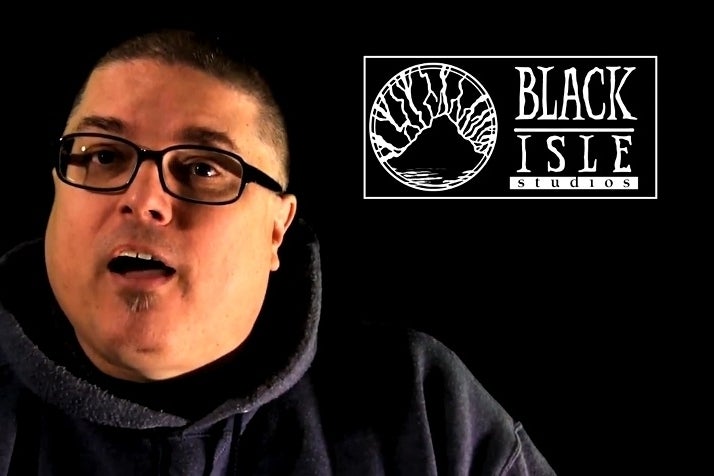 Black Isle Studios is asking fans to chip in for development of its next game. But rather than go the Kickstarter route, the Interplay developer is taking donations through its own site, and pledging to use the money to build forums for backers and a prototype for a new post-apocalyptic strategy role-playing game called Project V13.
The studio today launched the campaign on its own site, but with a number of features that will be familiar to Kickstarter users. The page includes a pitch video with members of the development team (including original Fallout lead designer Chris Taylor), multiple tiers of backer rewards, and a countdown clock detailing how much time is left in the campaign. However, there's no goal amount listed. Instead of charging backers if they collectively donate enough to fulfill the team's funding needs, Black Isle will be charging credit cards at the time the pledge is made. Additionally, the site's legal terms state that Black Isle's basic obligations to backers will be filled if it can launch the forums by the end of July (a late January launch is targeted).
"Since we are no longer constrained by licensing issues, we have the opportunity to build a new IP from the ground up and there is a lot more latitude to unleash our creativity, try some new ideas and even incorporate your suggestions," the site explains. "Our goal at this stage is threefold: 1) prove to management that you want Black Isle Studios resurrected - and all the history and tradition of excellence that goes with it; 2) to continue to staff up BIS and complete our PV13 game design; and 3) to develop a tech demo/proof of concept for our design that will open the doors to additional funding."
Black Isle Studios was shut down by Interplay in 2003. The publisher revived the brand in August with a website launch, but gave no indication what it would be working on. Project V13 was previously the name for Interplay's officially licensed (at the time) Fallout MMO. However, a court battle with Fallout rights-holder Bethesda saw the MMO license taken from Interplay. The current iteration of Project V13 does not appear to include MMO functionality.