BioShock Infinite delay leaves October open for GTA V
Analysts believe that Take-Two has delayed BioShock to make room for Grand Theft Auto V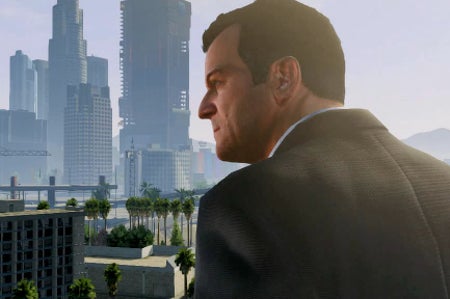 With Irrational Games' BioShock Infinite being delayed to early 2013, analysts believe its former release release window of October 2012 could be occupied by Rockstar's Grand Theft Auto V. Both titles come from Take-Two Interactive and despite Ken Levine's claims of needing more time, analysts think the parent company has moved things around for one of its biggest blockbusters.
"We speculate that once Rockstar Games notified Take-Two that GTA V would be ready by October, Take-Two gave Irrational Games the option to spend more time fine-tuning BioShock Infinite," said Wedbush Securities analyst Michael Pachter. Pachter believes that Take-Two cannot hit its earnings forecast for this fiscal year without BioShock Infinite or Grand Theft Auto V.
"We don't think that this is a coordinated move by the development teams, but we acknowledge the possibility. If GTA V does not hit the shelves for the December quarter, we think it will be unlikely to see both games launched in the March quarter," said Macquarie analyst Ben Schachter.
Many main Grand Theft Auto titles have been released in North America in October, so it's possible the analysts are correct. Grand Theft Auto IV is a notable exception to the rule, having been released in April of 2008.