Bigpoint bumps up live games management team
Adds new head of product optimization, new producer of DarkOrbit Reloaded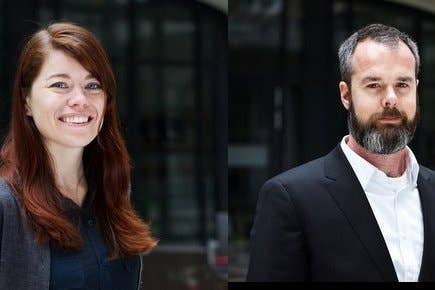 Bigpoint hasn't finished it's hiring spree yet it seems, and has added a new head of product optimization, Heather Sinclair, and a new producer of DarkOrbit Reloaded, Shawn Lord, to its live games management team.
"Heather and Shawn are the perfect fit for our international games teams", says director of live games Nina Müller.
"Heather´s extensive knowledge involves not only working with comprehensive, game-specific data sets, but also choosing the proper metrics and drawing the right conclusions. This will support our teams in their primary goal: to make the best decisions in the interest of our gamers.
"Shawn has vast experience and is used to leading huge teams by involving the whole team into the development process. With him, we are happy to have found the right talent to further develop DarkOrbit, which entertains millions of players every month."
Sinclair previously spent over four and a half years with Zynga as general manager, working on Farmville, Castleville and Coasterville.
"I am very glad to be at Bigpoint", she said.
"The teams are truly international and so is the spirit, the open-mindedness and the creativity. I appreciate the high potential to sustainably grow the free-to-play industry here."
Lord has 14 years of experience in the industry, between 2009 and 2011 he worked on DC Universe Online at Sony Online Entertainment as design supervisor before moving on to KingsIsle Entertainment. More recently he's worked as a freelance photographer and a consultant at Interactive Entertainment Professionals.
"I am extremely excited to join Bigpoint here in Germany", he added.
"DarkOrbit has a huge established following with a strong commitment to the game and great potential to continue that success and growth. The international team of developers expressed to me their motivation and excitement in delivering new creative content and features to their audience on a regular basis. It's this type of commitment from both developers and fans that will ensure that DarkOrbit continues its success for years to come."
Last month Bigpoint appointed a new GM for its Korean operations, a new director of games operations and a new head of localisation.