Beyond Good & Evil 2 isn't part of Ubisoft's plans for next fiscal year
Don't expect to see a release until April 2021 at the absolute soonest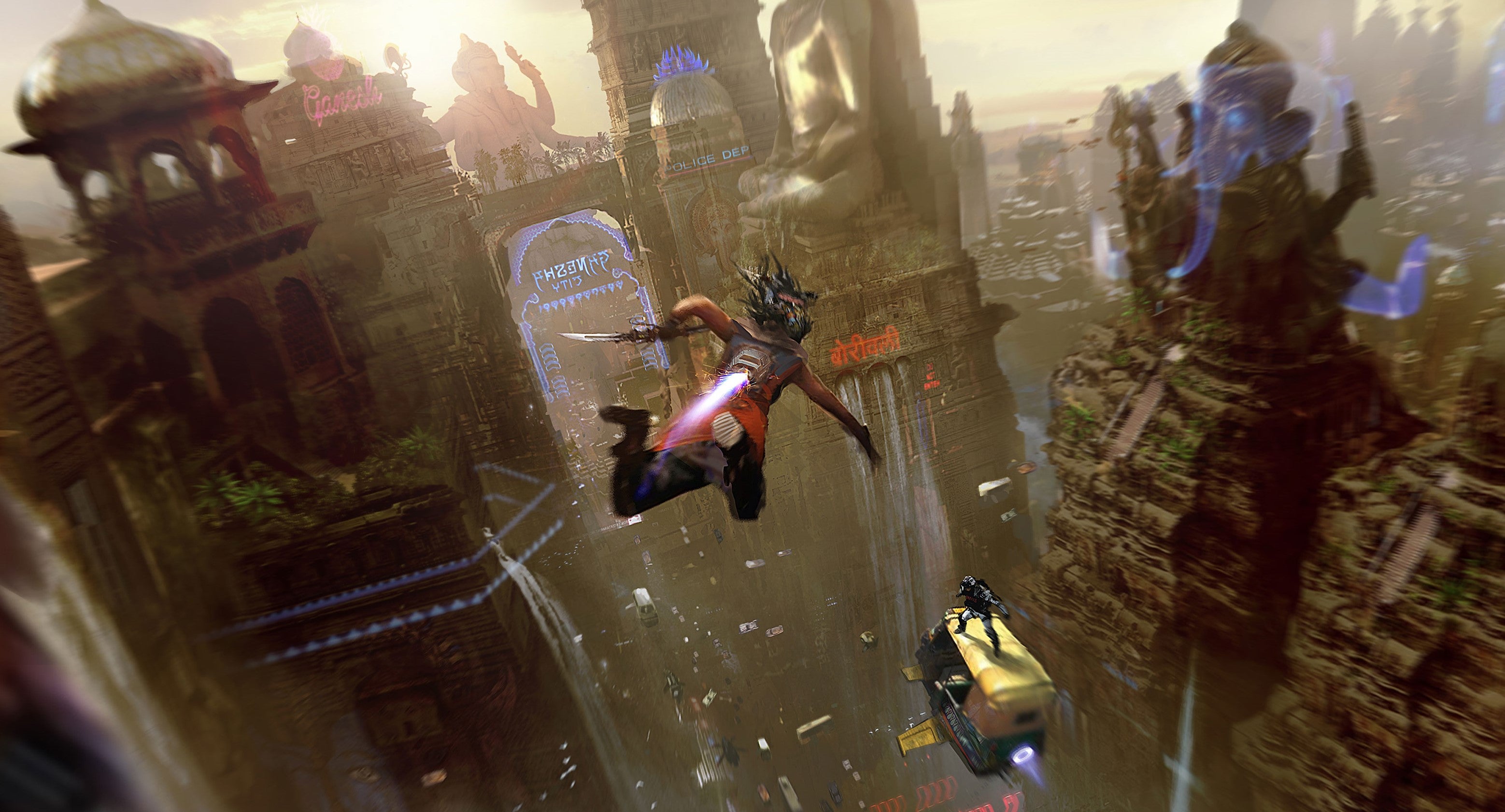 Fans of Beyond Good & Evil who delighted in the game's announcement trailer when it was shown at E3 2017 are unfortunately going to have to wait quite a bit longer to see what the prequel to Ubisoft's 2003 space alien adventures has in store.
In today's earnings call discussing the publisher's Q3 results, CEO Yves Guillemot was asked by an investor about whether or not the game was part of Ubisoft's plans for the next fiscal year. Guillemot replied, "It's not going to be in the five games we will announce."
He was specifically referring to the fact that Ubisoft has said it will be releasing five AAA titles in the coming fiscal year that begins on April 2020. We already know a few of them from statements made last year. Three will be Gods & Monsters, Rainbow Six Quarantine, and Watch Dogs: Legion, all of which were delayed out of this current fiscal year. The remaining two have not been officially revealed yet.
Three of the planned AAA releases will launch within the window of September 2020 to December 2020, while the remaining two will release between January and March 2021.
Additionally, Ubisoft is planning other non-AAA releases, including Roller Champions and, almost certainly, its annual Just Dance release. However, it is extremely unlikely that Ubisoft would classify Beyond Good & Evil 2 as a non-AAA game, meaning the soonest possible launch date per Guillemot's remarks would be April 2021, the start of the following fiscal year.
Ubisoft's other known upcoming AAA title, Skull & Bones, has been specified for launch in the 2021-2022 fiscal year as well.