Bethesda triggers trademark dispute over Fortress Fallout
"Essentially, we're being strong-armed into having to change our name" - BluBlox Games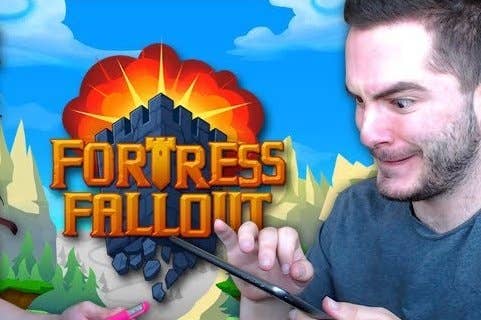 Bethesda's lawyers are feeling restless again, demanding that an indie developer change the name of their game over an infringement of its Fallout trademark.
BluBox Games had been working on Fortress Fallout with Jordan Maron - a.k.a. prominent YouTuber "CaptainSparklerz" - since August 2014. While BluBox's debut project is a 2D, multiplayer, freemium strategy game, lawyers working on behalf of Bethesda took issue with an application to trademark the title.
According to a letter received by Maron last week, Bethesda's parent company, ZeniMax, believes it would infringe on the trademark for its multimillion-selling, third-person, open-world RPG franchise, Fallout. In a video posted to YouTube, Maron outlined the two choices available to Xreal: stand and fight, or give in, though in reality there is scarcely a choice at all.
"We chatted with our lawyers, and they said, 'Yeah, Bethesda is a notoriously litigious company.' Meaning that they do not hesitate to file a lawsuit against people infringing their trademarks, and they also have lots of money, which I and my partner don't really have at the moment," he said.
"So, essentially, we're being strong-armed into having to change our name... Which is unfortunate, because I personally do not feel that there's any confusion between Fortress Fallout and the Fallout game franchise. I don't believe that people would see Fortress Fallout on the App Store and say, 'Hey, it must be a sequel in the Fallout series.'"
When one considers the Fortress Fallout screenshot below, it's not difficult to see Maron's point.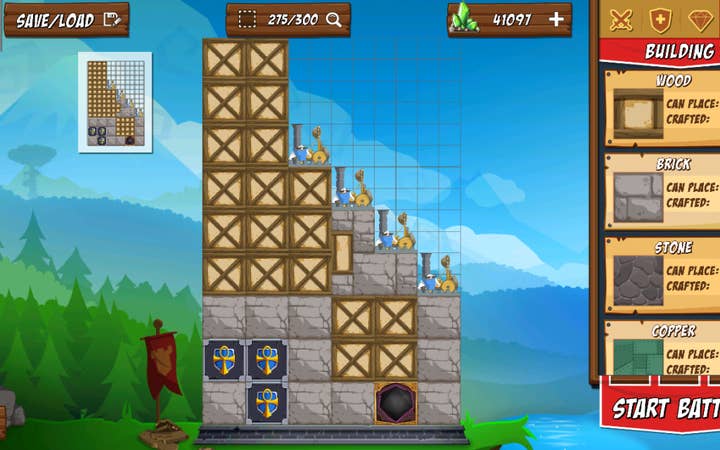 Maron drew a comparison to a similar situation from 2012 involving Mojang's Scrolls, which ZeniMax claimed would infringe on its Elder Scrolls trademark. In that case, the two companies settled on Mojang keeping the name if it didn't apply for a trademark. However, for Xreal, even that much legal back-and-forth is well beyond its available resources.
"It's pretty silly," Maron concluded, before erupting into mock-applause. "Congratulations Bethesda. You won. You beat us. You exercised your might."
We fully expect that Maron will receive a letter about infringement of the Might & Magic trademark in due course.