The Best Trailers of E3 So Far
Video highlights of all the show's conferences and game announcements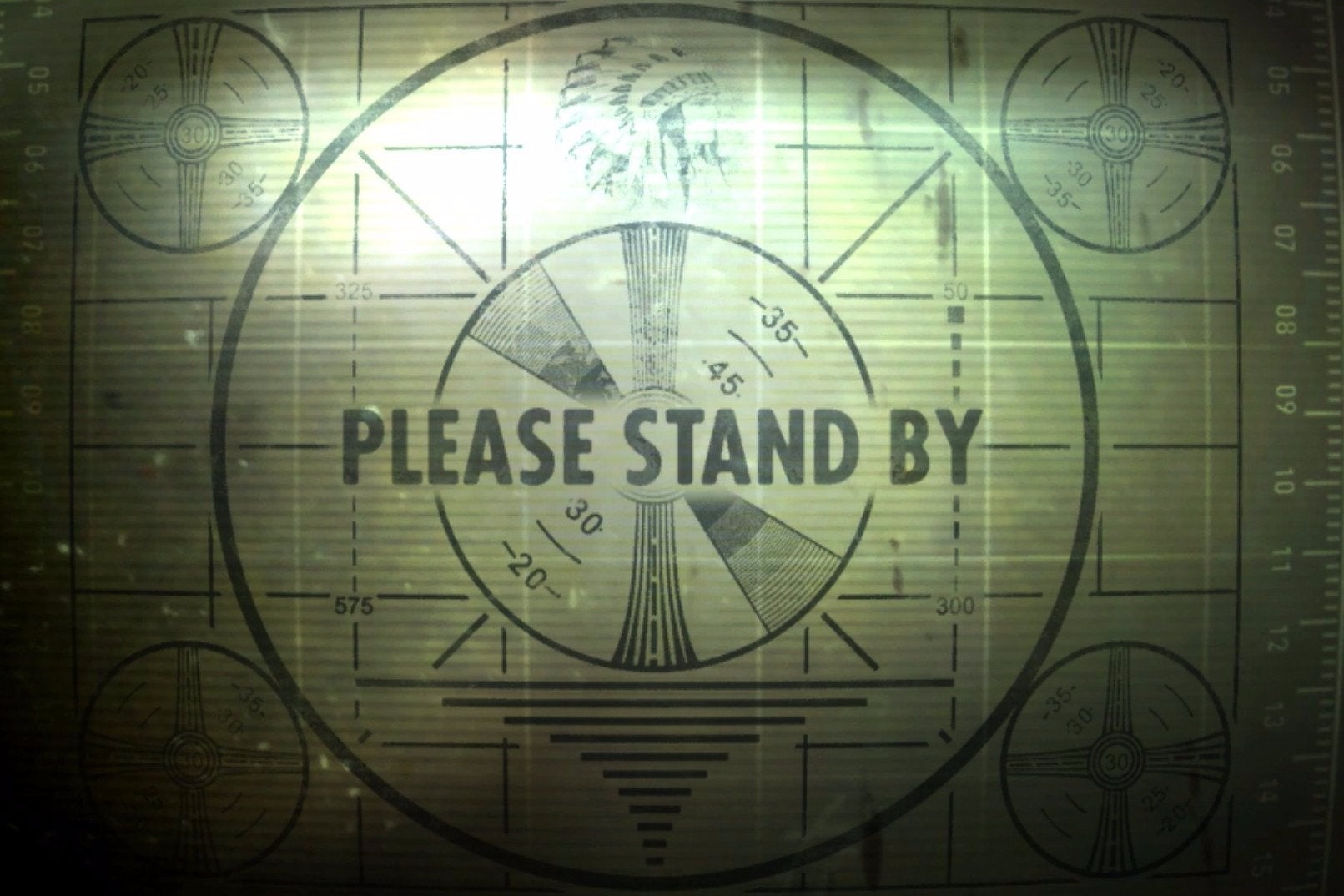 Even for the cynical amongst us, E3 is usually a pretty special week. It's when the industry goes Hollywood, almost literally, and brings out the fanfares for a showbiz rundown of the biggest, brightest and best games to look forward to over the coming months, and increasingly, years. So far, 2015 has been a fine example, with Sony and Microsoft both pulling out so many crowd pleasing announcements that the two seem to have split the "winner" vote right down the middle - surely a great sign for the consumer, and indeed the industry professional. Publisher showcases have been full of brilliance too, as Ubisoft, EA and Bethesda showed off their wares, many of which went into further depth on the stages of the platform holders.
There's still plenty more to come, with Nintendo at 5pm BST today, Square-Enix immediately afterwards and a PC-specific show later in the week, but we've begun to compile a quick catch-up list of the best trailers so far, which we'll be updating over the course of the rest of the week as more come to light. If there's anything you think we've missed, let us know in the comments.
Halo 5: Guardians
Not strictly a trailer, but this extended section of Gameplay from the Xbox's flagship exclusive IP was a generous slice of what to expect from the final days of the covenant. Perhaps the most predictable horse in Microsoft's stable, but not a bad way to kick off a conference.
Fallout 4 Gameplay
Revealed a week ago in an official teaser trailer, Fallout 4 was the focus of Bethesda's first independent E3 showcase. Given 30 minutes of stage time and presented by Todd Howard, Fallout 4's November release date and impressive levels of media stealth so far meant that there was plenty to show, including character creation, base-building, combat and a canine companion. The addition of PC-created mods coming to Xbox One was a real surprise, and one which should prove interesting to police.
Dishonored 2
As much as the spelling irks me every time I see it, Dishonored is a fantastic IP, and well worthy of a sequel. Another game which Bethesda managed to keep under wraps, at least until a possibly staged 'accidental' reveal during a Twitch broadcast, Dishonored 2 allows players to play as both Corvo from the original game and new protagonist Emily Kaldwin in a heady mixture of stealth, steampunk and state-sponsored oppression.
Rise of the Tomb Raider
Lara's newest game is a timed-exclusive for Microsoft, so it's no surprise that Square-Enix chose the Xbox show to air its gameplay trailer. Pitched by some as a direct rival to Uncharted as a result, Rise of the Tomb Raider shows a young Croft full of agency, confidence and competence even as she's battered by mountains, bears and what looks like a sub-aquatic Phantom of the Opera.
The Last Guardian
With Microsoft having set the pace, Sony needed to run out the heavy artillery. Rising to the task admirably, with a trio of fan-favourites, Sony firmly disabused the notion that The Last Guardian had become vapourware, reaffirming Ueda's helmsmanship with a gameplay trailer showing the hero and his friendly chicken/cat/weasel negotiating some platform puzzles.
Shenmue III
If The Last Guardian already feels a bit like nostalgia, then Shenmue III's appearance on stage was virtually inconceivable. Although rumours had been circulating ever since Yu Suzuki tweeted a picture of a forklift truck from backstage at E3, few people really believed it would happen. However, it wasn't a game announcement - Suzuki is actually using Kickstarter to crowdfund the third game in the series, something which hasn't gone down well in all circles. With a target of just $2 million, many are wondering about the game's scope. However, with that target all but beaten already, funding is in no doubt whatsoever, so we shall see what the stretch goals can bring.
Final Fantasy VII HD Remake
If you're going to gun for fond memories, you may as well go the distance. Square Enix has been busy raiding its archives recently, re-releasing plenty of Final Fantasy titles on Vita, but this full-blown remake of the game that many consider to be the best JRPG ever made is a different story. The gorgeously re-imagined Midgard is the star of this early trailer, but the big question is, just how do you render that haircut in high definition?
Star Wars: Battlefront
With Star Wars fever back on the rise, DICE's new Battlefront game is perfectly timed to ride the hype-wave of JJ Abrams' cinematic reboot. Solo and co-op play, iconic characters and plenty of vehicular mayhem should stand this interesting series' reawakening in good stead, all powered by DICE's impressive Frostbite Engine.
Gears of War 4
There's a feeling that Microsoft has edged ahead in the exclusives this year, and Gears is almost as big a player in that as Halo. Alongside Gears 4, The Coalition's Rod Fergusson also announced the Gears of War Ultimate Edition, a remade collection of the first game for Xbox One. Although not due until holiday 2016, this trailer gives fans a fair chunk of gameplay to enjoy, albeit without the frenetic locust rush which the series is famous for, instead featuring a pair of COG soldiers stalking a fearsome foe through an abandoned settlement.
Uncharted 4
Microsoft may just have edged out Sony in getting a timed exclusive for Tomb Raider, but Uncharted is undoubtedly a tremendous substitute, having outsold its spiritual parent in the pair's last stand-off. There's been something of an exodus at Naughty Dog since the last time we saw Drake and co. but the excellent Last of Us shows that there's still a surfeit of talent at the studio. Here, we see more of what we've come to expect from the third-person treasure hunter, with the interplay between Nolan North's Drake and Richard McGonagle's avuncular Sully every bit as charged as the gunplay.
Horizon: Zero Dawn
Another new IP, and another game which might conceivably owe a little to the adventures of Ms. Croft, Horizon is the new game from Killzone studio Guerilla. The post-apocalyptic setting for this action-adventure allows for the hunting of giant, self-replicating robotic dinosaurs with high-tech adaptations of bows and spears, all whilst dressed as a paleolithic cave-woman. You can't say video games don't offer new opportunities.
For Honor
Another spelling to stick in the craw (and autocorrect) of the British, Ubisoft melee-melange For Honor is a historical hodgepodge of Vikings, Samurai and mediaeval knights, clattering at each other in a competitive, team-based PvP arena. Coming from Ubisoft Montreal, For Honor also has an extensive multiplayer walkthrough available here
Ghost Recon: Wildlands
Making the switch from state warfare to the war on drugs, Wildlands sees the Ghosts taking on the cartels of Santa Muerta, with an open-world setting allowing for all sorts of murderous approaches, depending on play style. Expect plenty of bombast and some grey-area morality in this as-yet-undated shooter.
Unravel
If Ghost Recon's ultra-violence is the ultra-violet, then Unravel's crimson lead is very much the infra-red at the opposite end of the spectrum. Coming from the tiny 14-person team at Swedish studio Coldwood, this gorgeous, stylish platformer is being published by EA and is already capturing hearts and minds in ways the US Marine corps can only ever dream of.
Dreams
This hypnogogic delight from Media Molecule defies all definition other than it being a perfect distillation of the experimental whimsy the UK studio is rightly celebrated for. A user-generated creative tool based on the concept of lucid dreaming, they'll be missing a pun-tastic trick if it's not released for Morpheus.
Sea of Thieves
Rare was back on stage during Microsoft's presentation with a two-pronged return to form after its stint working on Kinect titles. As well as a 30 game Rare Replay collection of some of the studio's greatest hits, there was this announcement: a colourful multi-player pirate adventure which mixes ship-to-ship battling and plenty of treasure hunting, with some myth and magic packed into the mix as well.
Dark Souls III
Just when your ragged nerves were recovering after BloodBorne, From Software and Hidetaka Miyazaki return to the world of Dark Souls with what looks to be the series' grimmest, most punishing instalment yet. Having given players a little bit of respite in Dark Souls II, and seeing sales increase as a result, will Miyazaki heed the hardcore and go back to the relentless terror of his earlier game or allow a little leeway for clumsy thumbs like mine?