Bending the board game rules on mobile
Asmodee Digital discusses how it adapts tabletop IP for smart devices, and why the potential for CCG lies beyond Hearthstone
Tabletop gaming is thriving. A simple glance at Kickstarter shows that it is doing a far better job than video games, in some regards, at convincing consumers to part with their hard-earned cash. But that's not to say the games industry misses out on this opportunity.
On the one hand, countless video games IP are being adapted to board and card games, with examples ranging from Dark Souls and BioShock to Fallout and Gears of War. However, it's the reverse of this flow of ideas that is perhaps more interesting.
Digital versions of tabletop outings have proven to be popular in the video game world, and particularly on mobile. Fantasy Flight Games yesterday announced it has opened a brand new studio to explore this, starting with Steam titles, but parent Asmodee Editions has long since established itself in this territory - and with good reason.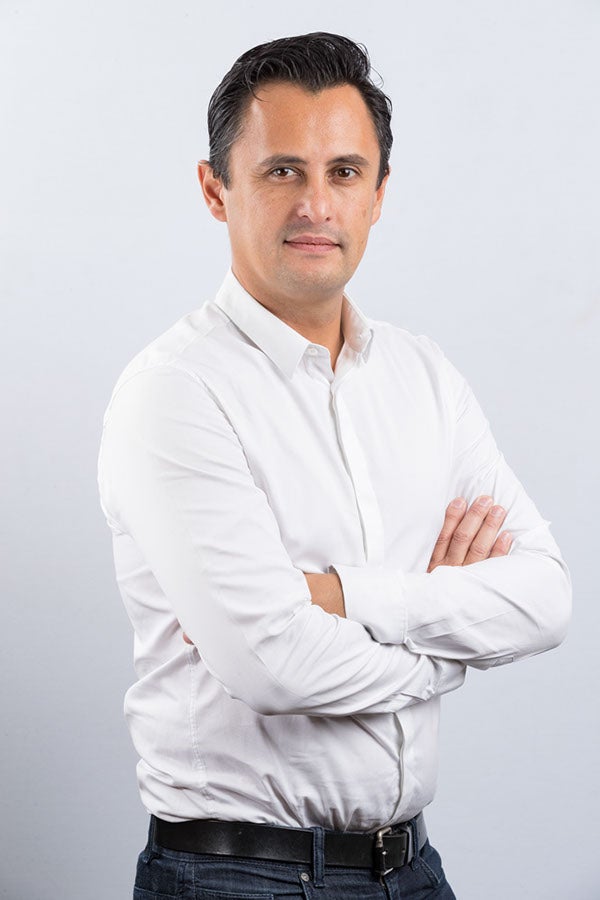 "On the mobile side from 2015 to 2016, there has been a significant increase in downloads and in revenues of the board and card game categories on the main app stores," Asmodee Digital's marketing director Phillipe Dao tells GamesIndustry.biz.
"According to App Annie, the board game category grew by 39% on Apple App Store and by 17% on Google Play. The estimate is that both categories totalled around half a billion dollars in revenue in 2016 across the two main mobile app stores.
"All publishers, including us, benefit from this positive trend."
While the publisher has released plenty of its board game adaptations on Steam, such as Ticket To Ride, Pandemic and Pathfinder Adventures, it has also discovered a large and enthusiastic audience across iOS and Android.
"Some of our games perform better on mobile than on Steam," says Dao. "The user ratio mobile versus Steam is 70% to 30% for games like Mysterium or Splendor. We have also found out recently some freemium board games of our catalogue better perform on mobile than on Steam: downloads could be 10 times higher on mobile.
"Also, on Steam - unlike on the mobile app stores - players will not find a category dedicated to board and card games.We do hope this will change in the near future."
The board and card game category is already crowded on app stores, not only with direct adaptations of classic properties like Monopoly and Risk, but also with collectible card spin-offs of famous video games IP. Blizzard found incredible success with Hearthstone, which prompted the likes of Jagex and Bethesda to explore the space with card games based on the RuneScape and Elder Scrolls franchises respectively. And the increasing popularity of Witcher spin-off Gwent makes a mobile edition inevitable.
"[Board and card games] totalled around half a billion dollars in revenue in 2016 across the two main mobile app stores. All publishers, including us, benefit from this positive trend."
This may seem like daunting competition, but again Asmodee believes it benefits from increased interest in more traditional forms of gaming. The trick to standing out, Dao says, is offering a different experience - and often one focused on individual players.
"Their popularity and larger reach are definitively good news for our own games," he says, later adding: "The success of such CCG and TCG has clearly boosted the popularity of card games in general. We have taken another position on digital card games and will focus on games which bring less competitive gameplay offer a solid solo/campaign mode and for some of them a cooperative mode.
"We believe solo card games have a great potential and we would like to be a major player in the genre."
Of course, app stores attract a far broader audience than your typical board game boutique or even the mighty Steam. As such they present firms like Asmodee with the opportunity to reach new users with their brands - although the complex nature of some of its games means the mechanics need to be simplified significantly.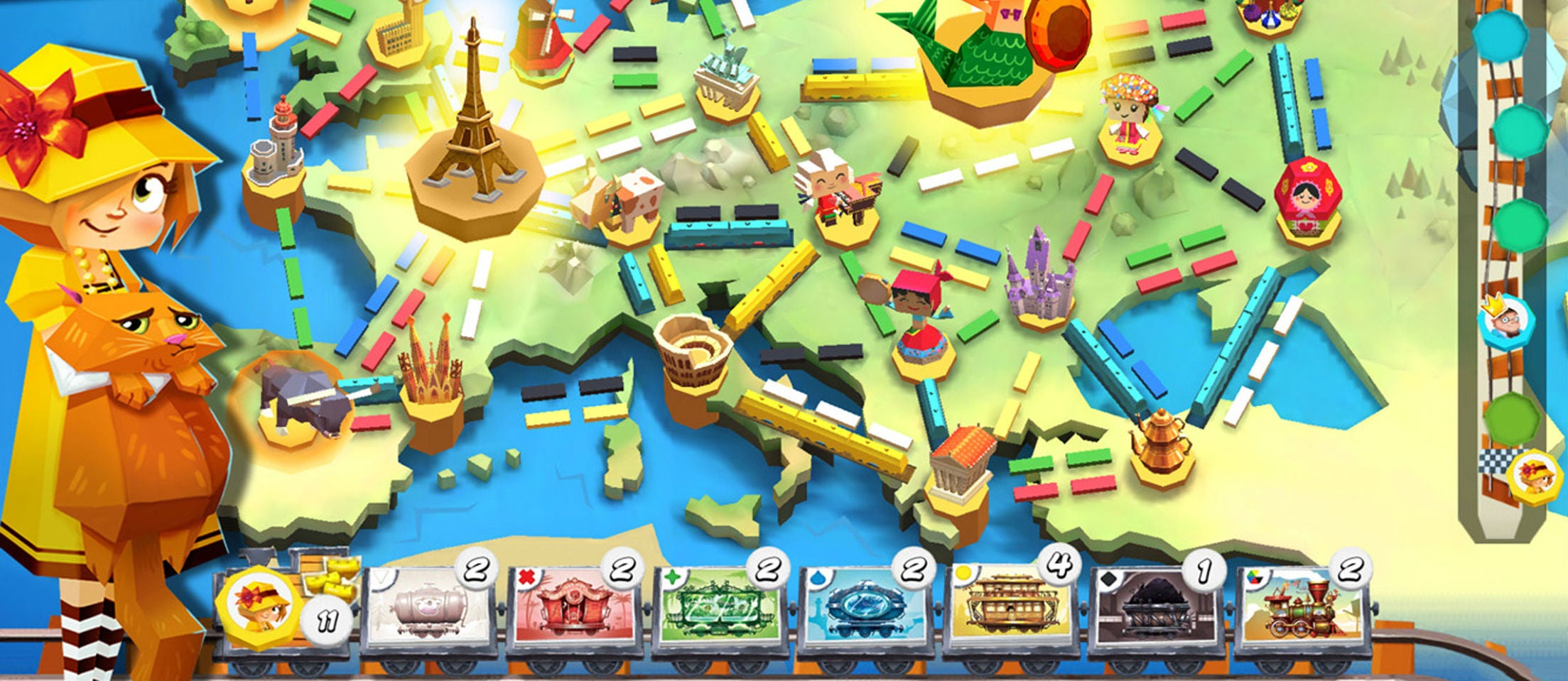 A prime example is recent release Ticket To Ride: First Journey, available on iOS and Android. This streamlines the ruleset for the long-running railway tycoon game in a way that makes it more family-friendly, and potentially compels players to see out the proper version at a later date.
"[Hearthstone's] popularity and larger reach are definitively good news for our own games"
"It's designed to be a great entry point for the franchise for children and parents, but opens up a whole world of content for them to explore," Dao explains. "I have always been convinced by the innovative game concepts of card and board games which are successfully adapted to mobile and digital devices. Through 2017 and into the next year, you'll see us leverage much of our intellectual property, but in new and innovative ways, such as Catan in VR and other announcements we'll be making in the near future."
However, both Ticket To Ride and Catan have complicated rulesets and play loops for those who have never encountered them before. There is also the difficulty of taking a fundamentally physical experience, based around collecting cards and moving counters, into something that translates onto the touch screen. Both are potential barriers to entry if handled badly.
"That is exactly the challenge we are facing every day," Dao acknowledges. "When adapting a board game to digital, you have multiple challenges to overcome: not only the usual ones - game design, user interface, multiplayer experience, game economy, business model - but also specific ones like creating a solo mode, modifying a couple of rules of the physical game, re-balancing and so on.
"Take the UI as an example: we have identified a few best practices on how to quickly optimise the most common flows - from the main menu to a multiplayer game, for instance. [We have also honed] how to display a lot of elements on a small screen, how to make an efficient chat feature, on how to design a lobby, etc. There is a constant need to analyse players behaviours if we want to have a good UI in digital board game."
Once accomplished, however, Asmodee opens up its products to that aforementioned broader demographic - something that will be crucial to the continued success of its digital arm. With industry talent like Tim Gerritsen heading up the newly-formed Fantasy Flight Interactive, it's clear the board game publisher is looking to do more than retain its established fans when they're away from the table.
"Our target audience by no means limits us to fans of tabletop games: our catalogue of games is already broad enough to appeal to multiple audience such as casual, mass and hobby players."