Battlefield revamp puts Vince Zampella in charge
Head of Respawn and DICE LA will oversee EA shooter franchise pivot with games from multiple studios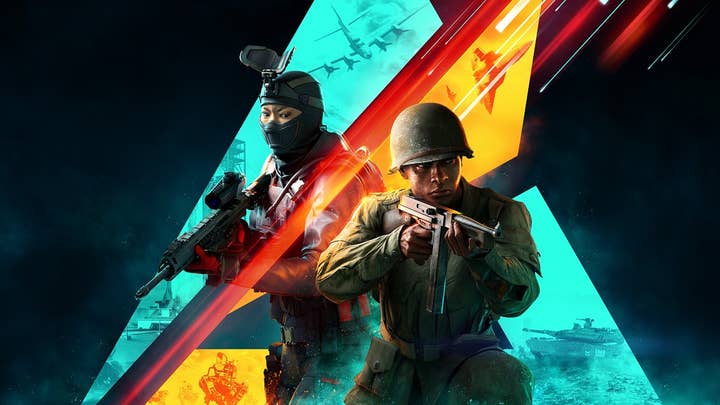 Electronic Arts is changing strategies and personnel on its Battlefield first-person shooter franchise, as reported today by GameSpot.
After a lukewarm reception to last month's Battlefield 2042, the publisher detailed a number of changes to the outlet.
First off, the franchise will now fall under the responsibilities of Vince Zampella, who already heads up EA's Respawn Entertainment and DICE Los Angeles studios. It's unclear what the extent of Zampella's involvement will be, as recently appointed Battlefield GM Byron Beede remains in that role.
"He creates culture-defining entertainment that [resonates] beyond games," EA COO Laura Miele said of Zampella. "We are bringing one of the most influential and talented individuals in entertainment to a franchise that is ready to be unleashed into the modern era of gaming. It's an extraordinary inflection point in game history.
"His ability to lead studios and bring developers together so they can create world-class experiences is unmatched. I believe the structure, process, and vision he brings will enable Battlefield to excel like never before. No one knows shooters and live services better than Vince."
Additionally, DICE GM Oskar Gabrielson is leaving EA after almost a decade with the company and five years atop the Stockholm studio. That role will now go to Rebecka Coutaz, who is joining EA off her own decade-long stint at Ubisoft Annecy, where she was the managing director.
Battlefield will also no longer be associated quite so singularly with DICE, as EA will have multiple studios making their own games in the Battlefield universe.
Ripple Effect -- which worked on Battlefield 2042's Portal mode -- is at work on a new Battlefield 2042 experience, as is the still-unnamed Seattle studio announced earlier this year with former creative director Marcus Lehto at the helm.
The latter studio is said to be working on a Battlefield project with a stronger narrative component, and both developers are working together "to expand on and improve" Battlefield 2042.
"We believe in 2042 as it is the cornerstone for the future as we begin work to expand the universe," Miele said. "As a whole, we're all-in on Battlefield. It is one of the most important and valuable franchises in the industry. Collectively, we are out to unlock its enormous potential."