Bandai Namco: Elden Ring success will "truly widen" Armored Core 6's audience
Publisher says sales expectations are "not on par with Elden Ring" but believes new title will break series records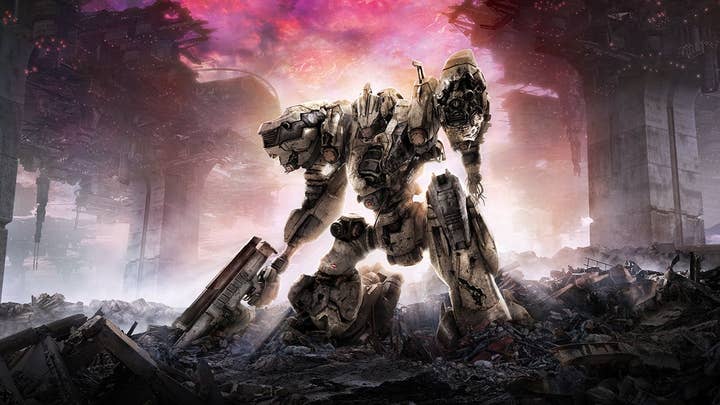 Elden Ring's success has paved the way for Armored Core 6 to launch on a "much bigger scale," Bandai Namco has told GamesIndustry.biz.
Talking to us at Gamescom, Bandai Namco Europe CEO Arnaud Muller mentioned the publisher's heightened ambition for Armored Core 6: Fires of Rubicon, releasing tomorrow.
He attributed this shift in expectations to a combination of FromSoftware's increased popularity following the incredible success of Elden Ring, and the developer's accumulated experience leading to "a new dimension" for Armored Core, ten years after the latest entry in the series.
"This is an opportunity for us to truly widen the audience of the Armored Core games," Muller told us. "My ambitions are not on par with Elden Ring, but our ambitions are way bigger than the previous Armored Core games."
"We really want to take this IP further in the relationship with FromSoftware"
He continued: "Thanks to Elden Ring, FromSoftware has become a seal, a guarantee of quality, and therefore people will see that the Metacritic of this game is great, [that] it's challenging but very rewarding, [and say] 'I wanna try that game'."
The reviews started appearing online during our conversation at Bandai Namco's Gamescom booth, with Armored Core 6 currently sitting at a very positive metascore of 87.
"This is a big step up in this franchise," Muller said. "We are not going to be able to match Elden Ring numbers but we will way surpass what Armored Core previous games have done."
He added: "We have a great game in our hands, the gameplay, the battle system is very loyal to what FromSoftware fans are used to, so we really want to take this IP further in the relationship with FromSoftware. My expectation is that people who have discovered [their] games via Elden Ring will enjoy Armored Core."
Keep an eye out for our full interview with Bandai Namco in the coming weeks.