BAFTA Young Game Designers winners announced
Mojang takes home inaugural YGD Hero Award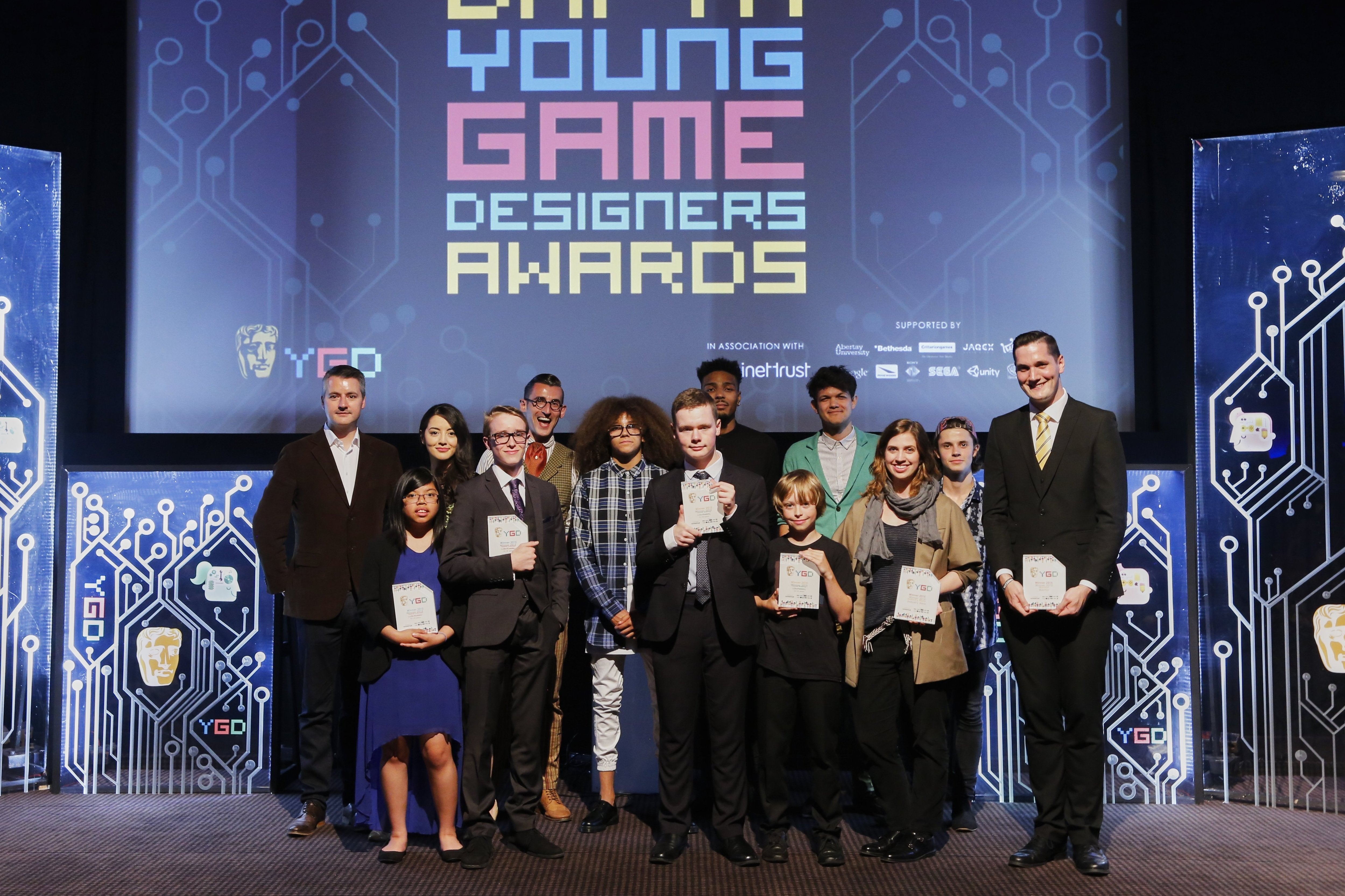 BAFTA has announced the four winners of its Young Game Designers prizes for 2015.
Game Concept Award (10-14 year-old category): Camylle Tuliao, aged 14, from Basildon in Essex, with her game Dreams.
Game Concept Award (15-18 year-old category): Jack Reynolds, aged 15, from Highgate in London, with his game Ouroboros.
Game Making Award (10-14 year-old category): Louis Jackson, aged 11, from Hove in East Sussex, with his game Block.
Game Making Award (15-18 year-old category): Jack Mills, aged 17, from Liverpool, with his game Utopia of Rhythm.
"I'll definitely be adding this BAFTA YGD award to my portfolio when I apply to universities. After I graduate from The Studio I'd like to study Computer Games Development at Liverpool John Moores University, and hopefully I'll be working for a big gaming company in the future," said Mills, one of the winners.
Some of the prizes on offer included Google HQ, Abertay University and Shepperton Studios, a gaming bundle from Warner Bros and a chance to pitch their creations to Sony.
The YGD Mentor Award went to Ray Chambers, Head of IT at Uppingham Community College in Rutland. The inaugural YGD Hero Award was awarded to Mojang and accepted by brand director Lydia Winters.
"The BAFTA YGD Awards ceremony has shown once again the depth of amazing talent available to the games industry," added Harvey Elliott, chair of the BAFTA Games Committee.
"The young people involved in all 40 shortlisted games, as well as today's very worthy winners, deserve this recognition of their work and potential. We are especially grateful to all the educators who have supported the initiative, including YGD Mentor Award winner Ray Chambers who, like BAFTA, help to inspire young people towards a career in the games industry."