BAFTA kicks off Young Game Designers 2012 competition
Two categories this year for budding 11-16 year-old designers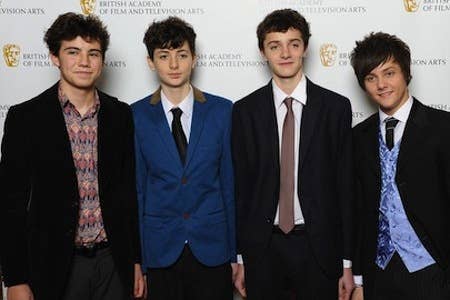 BAFTA has today launched its Young Game Designers 2012 competition, calling on 11-16 year-olds to pitch, design and make their own games.
This year there are two categories open to individuals or small teams, the Concept Award and Game-making Award, with the top three entrants chosen to attend the children's BAFTA awards in November . The winning game will then be developed by a team from the University of Abertay.
"We are delighted to be running BAFTA Young Game Designers again this year, particularly at a time when there has been much debate about how to re-energise the ICT curriculum and make it more relevant to future employment opportunities," offered Harvey Elliott, chair of the BAFTA Children's Committee.
"Last year, we had some fantastic entries that showcased the skills and creativity of the UK's young people and we are excited to build on this in 2012. We are also pleased that previous participants have already been inspired to pursue interesting and fulfilling careers that they may never have thought existed."
The competition launches today at the London Science Museum with actress Anna Shaffer, Newsround presenter Ore Oduba and pupils from Chelsea Academy, Hammersmith Academy and Paddington Academy for a series of workshops.
Last year's winners Noah Shepherd, Louis Scantlebury and Nathaniel Weisberg saw their game Stick 'Em Up released on the iTunes App Store and Android Market.
The competition is open until October 22 2012, with further details, as well as teaching resources and details of workshops around the country, at the official website.