Bad Day at Black Rock?
How talent thrived when Disney closed Brighton's biggest studio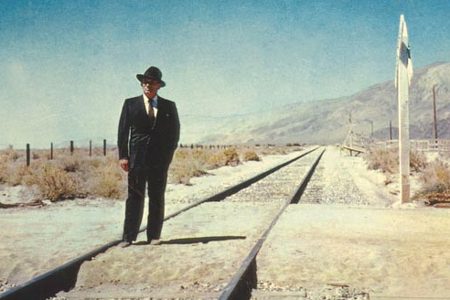 When Disney pulled down the shutters on Black Rock last September it was widely regarded as a tragic set-back for the UK development scene. Coming so hot on the heels of the closure of Bizarre earlier in 2011, it seemed to herald the end of a era of big budget racing development in the country. Once again, financial pressures had forced a big publisher had pulled the plug on a talented group of colleagues, leaving them to the great talent diaspora which was fast becoming the local industry's greatest fear.
So what did happen when Black Rock closed its doors? Did Canadian immigration suddenly find an extra 200 or so applications from developers, testers and other staff? When so many specialised and focused professionals are all cut loose in such close proximity, can it ever be a good thing?
Collating the full story is next to impossible, people will always slip through the net. Doubtless some found roles elsewhere, either professionally or geographically, but, looking at the fallout, it's undeniable that the shuttering of Black Rock also lead to the rise of several thriving new business, both in Black Rock's home town of Brighton and elsewhere. Compiled below is a list of as many of the start-ups which we could find whose founders have a history with Black Rock, ex-members of the studio who took the double edged sword of a P-45 and a redundancy package and made something fresh.
It gives light and support to something which has become increasingly apparent over the last few months: that the latest cycle of closures and job losses, however grim the headlines it generates may appear, means an evolution of the nation's workforce - in this case an opportunity for over a dozen new boards to shape the landscape in their own images, growing diversity, talent and potential.
In fact, says Tony Beckwith, who co-founded the studio which went on to become Black Rock, this idea of a proliferation of studios in the area was at the forefront of his mind from the very beginning.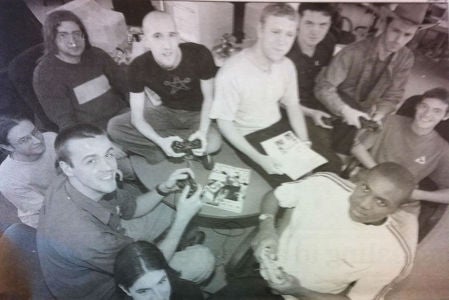 "I co-founded Pixel Planet in January 1999 with Greg Michael," says Beckwith. "At the time we were the only video game developer in Brighton and I wondered whether Brighton could be turned into a game development hub just like Guildford was back then. So I packed in my job at Probe Entertainment/Acclaim in Croydon in Dec 1998 and moved from South London down to Brighton - moving to Brighton had always been a dream of mine.
"Pixel Planet merged with Climax in 1999 and became known as Climax Brighton and then Climax Racing. In 2006 Disney acquired my studio and we became Black Rock. In September last year, as you know, Black Rock shut down and I formed Gobo Games with some of the directors from Black Rock. And that is what I have been doing since then."
Underway at Gobo are a AAA title associated with a major brand, as well as a number of other, even more secret projects. Tony's passion for the industry continues unabated - and he takes pride in what he helped to create at Black Rock.
"99 per cent of the people that we hired at Climax Racing/Black Rock came from outside of Brighton - we relocated a huge amount of talent to this city over the 13 years that I ran that studio - you can really see it proliferating now. Lots of bright new beginnings."
Black Rock was a Brighton institution - and that it ended in such an ignominious manner is undeniably sad - but if the result is a thriving new raft of small teams, spreading the lessons they learned there to hungry new minds, perhaps there's a silver lining. Sometimes, to grow a new forest, you have to cut down a few trees.
All words below are the studios' own.
Big Bit
Nick Baynes: Big Bit is focused on delivering top quality, innovative digital experiences across a variety of platforms. We're industry leaders in the exciting new interactive toy sector, while also working on more traditional gaming platforms on a number of interesting projects. We're based on the outskirts of Brighton in amongst the rolling hills of the South Downs, and have a flexible studio that mixes top in-house teams with the local network of development talent.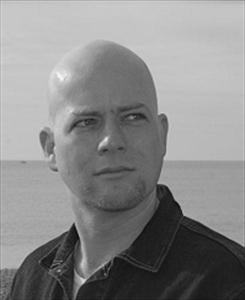 Working with Mattel we've developed a series of games for iPad that can be controlled by a physical toy on the device's screen. Hot Wheels is out first, but over the course of the summer we'll also be releasing games that work with both Batman and WWE Rumblers toys. We've mixed our experience of developing high end, critically acclaimed video games with Mattel's ability to produce massively popular toys with a global appeal, and we think kids of all ages are going to find the Apptivity range a unique and magical way to play.
We haven't left traditional gaming behind, and as well as porting a classic racing title to iOS (to be announced very soon!) we're also working on other projects in-house on other platforms, including a new IP that we're currently developing with a grant from the Abertay Prototype Fund.
Big Bit celebrates it's first anniversary this week and we're really excited about where the industry is going next. Toys are here to stay and we intend to remain on the cutting edge of that sector, while continuing to flex our creative and technical muscle on current and emerging hardware in the months and years to come.
Boss Alien
Jason Avent: I was Game Director on MotoGP06, Pure and kicked off a few new concepts including the fabled but never released Avalon, and what turned into Split/Second. I moved to Brighton about eight years ago to work at Climax Racing and decided to make the city my home. We've been lucky enough to form a company here with a load of like-minded and talented people.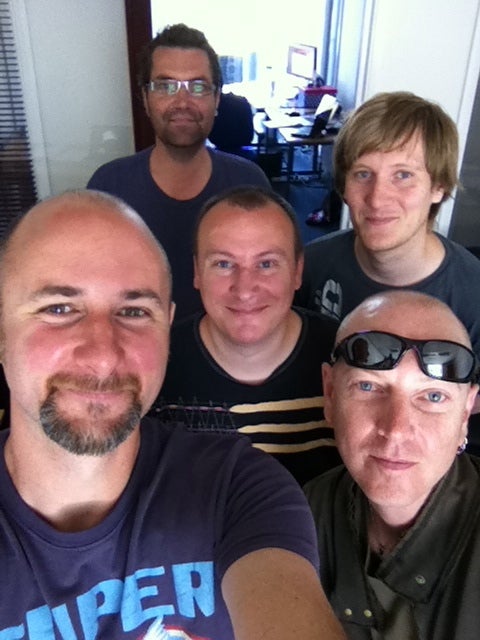 Boss Alien has been running since June 2011 and we've grown to a staff of 15 so far. We're currently working with NaturalMotion to produce high-end iOS games using the freemium business model. We're well-funded, stable and we want to create a place where people feel happy and excited to come to work each day. We're based right at the heart of Brighton, amidst all the shops, pubs and restaurants. The office is comfortable, spacious and filled with very enthusiastic and supportive people. We're still growing and we'll be starting more projects soon.
Eclipse Games
Eduardo Jimenez: I worked at Black Rock as a senior programmer, mostly focused on AI. I'm the man responsible for the AI in Pure and Split Second.
I'm also the founder of Eclipse Games, an indie games development company based in Zaragoza, Spain - my home city. We have released 3 games with this company: Toy Cars, which released on XBLIG only, but its success encouraged us to go on working on this type of projects and try to step up the game a bit.
I worked at Black Rock as a senior programmer, mostly focused on AI. I'm the man responsible for the AI in Pure and Split Second. I'm also the founder of Eclipse Games, an indie games development company based in Zaragoza, Spain - my home city.

Eduardo Jiminez, Eclipse Games.
After Toy Cars we decided to take on a smaller project to try to get a feel of how other platforms are. So we developed LightFish for PC (Steam and Desura), Mac (Steam), XBLIG and Linux (Desura). The game was published on Steam, which was a big break for us and a great morale boost to know that Steam people thought that our game had the quality necessary to be published on Steam. It also performed very well for our expectations and has sold over 17K copies so far, including the copies sold in a winter bundle.
Then we started porting the game to mobile platforms and in the process a proper artist joined the team and thus we decided to do a completely new game, based on the same mechanics of LightFish, but with a completely new art, more game modes, more variety of gameplay and adapting the concept to touch screens. The new game is called EcoFish, and has recently been released in iOS with great reviews so far.
We're now looking forward to go on working in other games and to see how EcoFish performs. We may consider getting some work for hire too, at some point, in order to get a more sustainable and maintained source of income and secure the future of the company.
Fat Pebble
Iain Gilfeather was until recently lead gameplay programmer at Black Rock Studios. He worked on titles such as ATV Off Road Fury 4 and Pure, and was busy delving into the rapid prototyping of new game concepts, when the Disney studio closed its doors for the last time.
Armed with his trusty laptop and with the entire world at his feet, Gilfeather instead decided to stay exactly where he was - in Brighton, UK - and teamed up with designer Mike Movel. Movel, who had left Zoë Mode the year before, had set up Fat Pebble as a one-man studio which mostly worked on conversions for smart phones and some design consultancy. However both of them were keen to start creating their own original ideas and decided to set themselves a simple goal - to make games that they'd love to play themselves.
Our first game, Clay Jam, targets the iOS and Android markets using Unity3D as the development platform.
To fund their self-publishing dreams, Fat Pebble have decided to go the route of work-for-hire. They recently completed an augmented reality location-based game called O.R.C. Zombie Hunt for iOS and Android, again using Unity3D. The app was commissioned as a marketing tool for the launch of Resident Evil: Operation Racoon City and was used in a live zombie hunt around London, Bristol and Manchester.
Fat Pebble has kept a close relationship with the other new studios coming out of Black Rock, allowing them to maintain the benefits of working with a large group of talented people while being able to remain a small and agile studio. With the three directors coming from different backgrounds, this support network covers a multitude of startups, not just those from Black Rock. Exciting times in Brighton!
Mad Atom
Balor Knight: In brief, myself, Julian Adams and Steve Wilding recently formed Mad Atom Ltd. We're all ex-Black Rockers and worked on Split/Second, Pure, and the MotoGP series amongst others. After leaving Black Rock, we had a rare opportunity to take a risk and try something completely new, and very much the opposite from the AAA work we'd been doing at Black Rock.
We're initially targeting the mobile market with a new product out soon on iOS, hopefully to be followed on other platforms such as Android, PC & Mac. More recently, we've been working at Gobo Games, helping finish something I can't talk about for this summer!
Paper Seven
Alice Guy: For six years I played a lead role in the development and management of PS3/360 developer Black Rock Studio. As Director of Production I led games production for the studio, and the strategic planning of the Production, QA and Audio departments. Prior to entering the games industry, I spent close to 10 years working in a variety of project management and business development roles within the Online, TV, Events and Public Sectors.
Towards the end of our time at Black Rock we realized how the gaming landscape was changing, and how the advent of new technology was opening up the scope for online 3D content. The digital divide was being removed and consumers were increasingly becoming device agnostic.

Alice Guy, MD, Paper Seven
Myself, David Jefferies who was Technical Director at Black Rock, and Ryan Guy who was a Lead Artist at Black Rock, set up PaperSeven in September 2011, having left in the final round of redundancies.
PaperSeven is a digital development studio working across all online platforms; working with brands and companies that want to harness the latest online technology and interactive applications.
We specialise in realtime interactivity and 3D graphics; delivering apps, online content and CGI and rendering services. We also deliver high-end techniques such as Augmented Reality. Our developments can include games, but gaming forms just a part of what we offer our clients.
Towards the end of our time at Black Rock we realized how the gaming landscape was changing, and how the advent of new technology was opening up the scope for online 3D content. The digital divide was being removed and consumers were increasingly becoming device agnostic.
Our roots lie in technically complex AAA video games. Our mission - and our passion - is using these skills across all connected platforms.
Second Impact
Rob Sienkiewicz: We formed Second Impact Games back in September following Black Rock's full closure. Rowen had been at Black Rock for almost 4 years, and left during the first round of redundancies in May 2011 with a view to trying out some indie development for a while and then evaluating what to do long term. During this time Rowen developed and released an experimental personal project: TunnelRunner, a quirky retro shooter on iOS and Android. This actually ended up giving us good insight into the mobile market even before we had formed our company.
Having only joined Black Rock a year earlier, I was very keen to stay, so I opted to hang on and try to survive the layoffs. Me and Rowen discussed the idea of forming a team if we were both let go, but in the end I was kept on. However, a few months later we were told the entire studio would be closed, so our potential plans came back into play.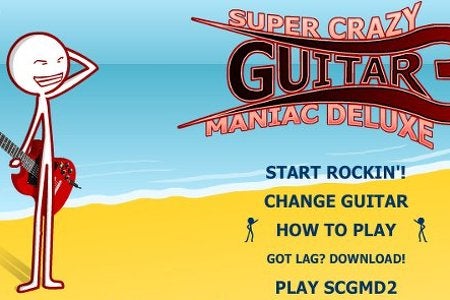 Having developed and released some games independently myself while at school/university we decided to leverage my Flash game series Super Crazy Guitar Maniac Deluxe, and release a new version of it as Second Impact Games' first game. I had a sponsorship offer still on the table for this from before I joined Black Rock, so this was a great way for us to hit the ground running. We released SCGMD4 in February, moving swiftly on to a second, larger, Flash title. We've also been mixing in contract work, mostly obtained through our ex-Black Rock buddies.
So that's us, and where we are. I have to say that one of the great things about our situation is that we aren't alone. We share an office with Origami Blue and West Pier, which is a great situation to be in. We sometimes work together on projects so being in the same space helps that a lot, it also feels much closer to the studio environment we're used to from Black Rock where people ask each other for advice, share ideas or just like the look of what's running on your screen.
Beyond our office, we also stay connected with a bunch of other ex Black Rockers which has helped so much in getting to where we are. For a while a bunch of us used to meet up every week or two to share information about setting up a business. The Words on Play podcast has emerged from that group, which is another great thing to share.
Spooky Moon
Will Myles: Upon leaving Blackrock I though I'd take the opportunity to scratch the "I want to make my own game" itch I'd had since joining the industry 11 years ago. So I set up Spooky Moon Studio with the intent of making a game from scratch by myself - I'm a programmer by trade but I have a artistic side too, and I felt I'd been sitting on him for too long. Several weeks of hardcore programming later I realised I was deluding myself that I could do it by myself. So I contacted Jim Whittamore, an artist and Alkan Hassan a designer - both of whom I'd worked with at Blackrock. And, we started work with what we had - some water tech running on an iPhone, and a name... Sploosh!
We knew the App store was a lottery from the start - we had many friends who had made games, really great games - and they sold nowhere near the millions of numbers that make the news.

Will Myles, Spooky Moon
We knew the App store was a lottery from the start - we had many friends who had made games, really great games - and they sold nowhere near the millions of numbers that make the news. In fact - and Apple won't like me for saying this - they didn't sell enough even to cover costs. Since releasing Sploosh - which also hasn't covered costs - I've heard of many more great games that haven't broken even. But we thought it was worth the risk, and that we'd only regret it if we didn't jump on that bandwagon with everyone else!
We decided to do our own marketing - when we started there weren't any water physics games on iOS, so we though we had a good chance of going viral. Then during development we saw, Feed me Oil, Wheres my water and Sprinkle - amongst others. We still think we have something these games don't have, in that you control the water by tilting the device. We didn't go viral...
So at this point in time, we've made a game - Yay! Its completely original, all our own work, fun to play - 83 five star reviews worldwide. And, I think, pretty polished for a game done mostly in our spare time. Unfortunately it hasn't make enough to make it our full time job. We've all gone our separate ways for now, waiting for Sploosh to hit the big time, like we know it should.
Short Round
ShortRound Games was founded by four of the senior members of the Split/Second team; Steve Uphill, Andrew Hubbard, Kim Burrows and Stuart Pharoah.
We left Blackrock Studio on the Friday and were up and running in our own studio the following Tuesday.
However we wasted no time deciding our short term game plan which was to get a strong demo together as quick as we possibly could - which is exactly what we did. Within a few weeks of being set up, we had a really good demo of Extraction running on an iPad - complete with the core mechanics, first pass environment and bright yellow balls for characters.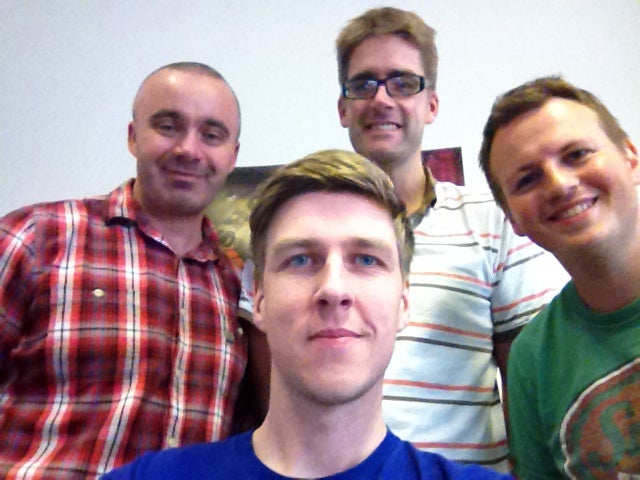 The tricky thing was deciding what to do next. Should we self publish or go with a publisher? This was something we pondered hard on, and although we lived for quite some time with the idea we would self publish, we ended up signing with a publisher. The decision to do so had many facets, but ultimately it came down to time and the desire to get something out quickly. In going with a publisher, it freed us all up to concentrate on developing the best game we could in the time available.
In total we probably spent around five months developing Extraction, which looking back seems a stupidly short amount of time to give ourselves, but it proved what can be done when you are free to make decisions over a morning coffee and have them implemented by the end of the day - something that never happens in a big studio anymore, as there are so many hoops to go through before you get sign off.
Released in November on iOS, Extraction: Project Outbreak has so far had close to a million downloads and reached #3 in the overall iPad charts. However more importantly it was a critical success overall and went a long way to putting our company on the map. We weren't just another new start up, we had our own IP and published title.
Since the release we have been working not only on supporting Extraction with updates and content, but have been privileged enough to work again with some of the Blackrock alumni on some of the exciting projects they've been working on. It has been great to see how well all the new start-ups have done so far, and long may it last.
As for the future? Right now we have a few exciting projects in production, which will be released later in the summer. Plus we have a number of very cool future projects we're itching to get started on. All in all it's been a great year as a company, with the next year looking even more intriguing.
Trailerfarm
We formed The Trailerfarm at the beginning of June last year with our sights firmly focused on providing an audio/visual games trailer and promo service of the highest order. Backed up by a rich and intimate knowledge of games development and marketing.
The core of The Trailerfarm team is made up of two brothers: Tony & Dan Porter, both have a passion for games and a passion for creating amazing promos.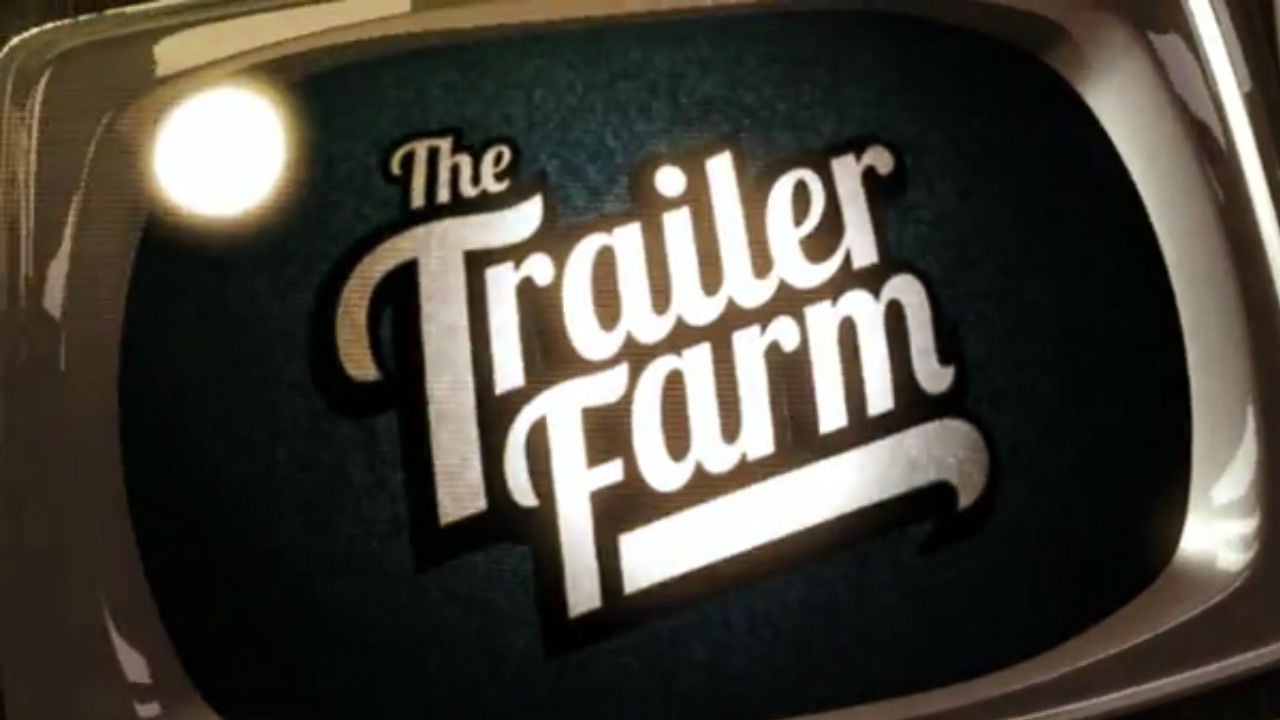 Striving to become a seamless handshake between dev and marketing, we are for example, able to receive a build fresh from a developer, work within the tools to ensure the very best quality footage is captured both in terms of quality and cinematography.
To date we have worked with such clients as Microsoft, Ruffian, Relentless Software, Codemasters, Disney and Mind Candy....
The Trailerfarm have very much embraced the 'movie model' in terms of putting together very focused and specific teams, perfectly suited to the job in hand as opposed to having a large in-house team on a more permanent basis. In this way, The Trailerfarm is able to produce trailers and promo materials of the very highest quality while keeping costs to an absolute minimum for the client.
WestPier
As disappointing as it was, the closure of Black Rock was the best thing that could have happened. Don't get me wrong, we loved working for Disney, but we loved the people in the studio more and that's what we still have. Though we're no longer all in the same building, most people are still around and a fair few are now running their own studios, a good thing.
For us it was a dream opportunity, and we didn't waste any time setting up West Pier. Our plan was simple, develop some IP and seek out work for hire to fund it.
By the way, whoever it was that warned me about the roller coaster ride wasn't fricking kidding.

Vassos Shiarlis, WestPier Studio
The best thing we did was to get together with Origami Blue, Second Impact and The Trailer Farm (all post Black Rock start-ups) and move into the same office space. Though we all have our own agendas, we have inevitably created our own micro development community. Aside from the comforts of working with trusted colleagues, to have everyone within reach has proved invaluable over the last 8 months.
Establishing a business from a standing start is tough, particularly as we were moving into an entirely new space all together. We were warned about the 'Roller Coaster Ride' ahead, but with our redundancy packages in one hand, the support offered by companies like Unity 3D and the ex Black Rock community, we had a chance.
It was always going to be challenging to balance the IP over paid work but when it came down to it we really needed to prioritise the paid work. Fortunately we are able to continue developing the IP in some capacity and have recently secured funding from the Abertay Prototype Fund which has provided us with the much needed resources to focus on the IP fulltime.
With the number of Brighton start-ups multiplying overnight, people often ask how competitive it is, not only for work but staff as well. To be honest there are so many platforms to develop on these days and so many people looking for content there seems to be more than enough to go around. Though there will probably be some form of consolidation further down the line, the start-ups are all so different it hasn't been a problem to date.
The plan moving forward is much the same. We will continue developing our IP; we actually have two on the go now whilst generating revenue as a work for hire - until, that is, our IP's can support us. By the way, whoever it was that warned me about the roller coaster ride wasn't fricking kidding.