Auto Club Revolution ARPPU hitting $24
CEO Jobling hopes to double that over the player's lifetime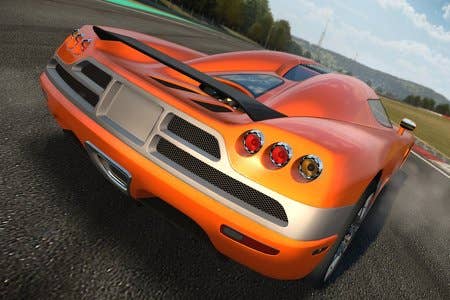 UK developer Eutechnyx has revealed early sales data for its free-to-play game Auto Club Revolution, with the average revenue per paying user topping $24.
Although the numbers are only based on two month's worth of data, CEO Darren Jobling hopes that number can be doubled over the lifetime of a player.
"If it's $24 in two months we think over a lifetime we'll be able to get that up $40-$50," he told the audience at Game Horizon today. "We're particularly proud of this because the average often quoted by the industry is $20 for average revenue per paying user."
Auto Club Revolution is a freemium racing game where players own cars, upgrade them and race other community members.
Conversion rates are also good, said Jobling, again outperforming the industry average.
"We've got a 9 per cent chance of monetising [the customer]. People like to buy interesting, sexy cars. The average of a Facebook game is 1-2 per cent.
"The beauty with Auto Club Revolution is the car makers keep on making very cool stuff to sell. We've got some of the most creative minds in the world working on your team creating content."
He also highlighted that some of the big spenders - known as "diamonds" - have splashed out over $400, but noted that the vast majority will only ever play the game for free.
"When you look at this you've got to realise that actually 91 per cent of people who play Auto Club Revolution get it for free. Free cars, free upgrades."