Austrian court rules that FIFA loot boxes violate gambling laws
But Sony still able to appeal after being ordered to refund PlayStation users who sued over Ultimate Team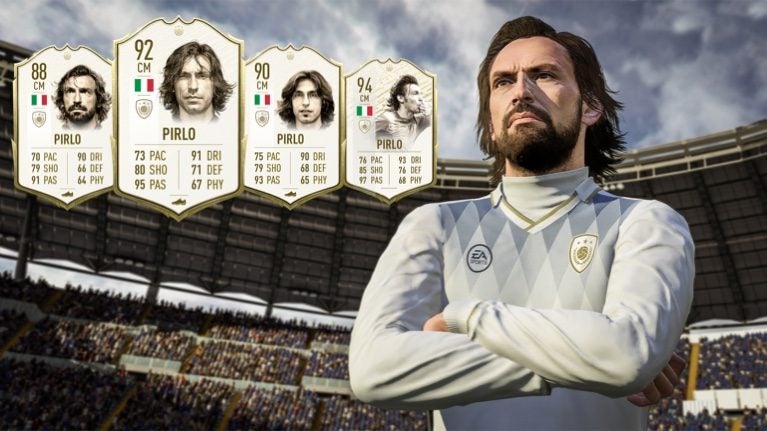 Sign up for the GI Daily here to get the biggest news straight to your inbox
An Austrian court has ruled that loot boxes in FIFA violate the nation's gambling laws and have demanded that affected players be refunded.
German publication GamesWirtschaft reported that the district court of Hermagor has classified FIFA Ultimate Team's card packs as illegal gambling. This is because players' ability to sell cards on a secondary market means it's possible to make a profit, giving the randomised items some level of financial value.
The verdict was the result of a 2022 lawsuit between a group of PlayStation-owning FIFA players and Sony Interactive Entertainment Network Europe Ltd.
The reason the lawsuits were filed against Sony rather than FIFA developer and publisher Electronic Arts is because the loot boxes were purchased through the PlayStation Store, so the users' purchasing contracts are with Sony.
Padronus, a law firm that specialises in recovering losses from online casinos told GamesWirtschaft that more than 1,000 FIFA users have been in contact with the company with claims of around €800, although some extreme cases go up to €85,000.
However, the court ordered Sony to refund payments of €338.26. The verdict is not yet final as Sony is able to appeal against this decision.
Debate around whether loot boxes constitute gambling has been going on for several years now, with FIFA Ultimate Team often at the centre of discussions due to the franchise's popularity.
The Netherlands was one of the first jurisdictions to rule that FIFA card parks violate gambling laws back in 2018, although this decision was overturned last year by the country's highest administrative court.
You can read more about the implications of the Netherlands ruling in this analysis, as well as a breakdown of the latest developments in regulations around loot boxes from December 2022.
Sign up for the GI Daily here to get the biggest news straight to your inbox