Loot box State of Play 2022: Regulatory and policy research developments
Researcher Leon Y. Xiao offers a worldwide recap for a busy year of legal action around loot boxes in games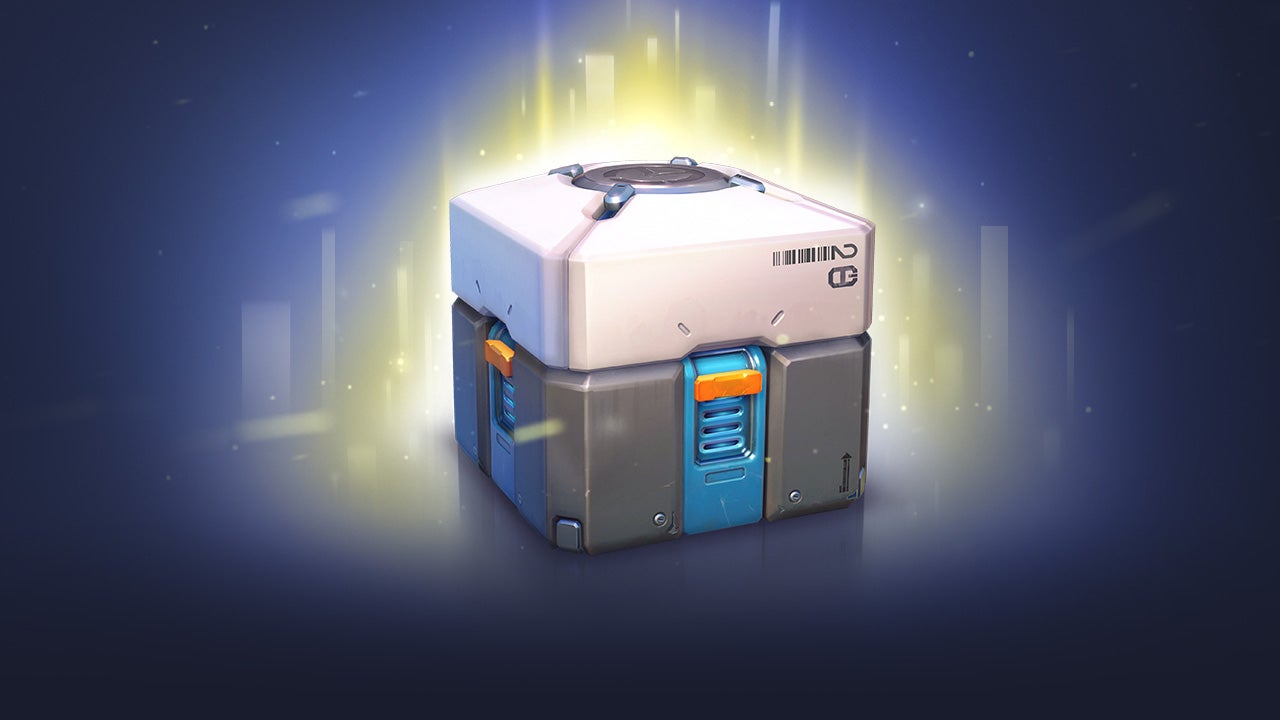 Loot boxes and other in-game microtransactions involving randomisation have been controversial for at least the past five years.
The latest research has presented conflicting evidence as to whether loot box purchasing is practically harmful to players' wellbeing. Some have called these products gambling-like due to conceptual similarities. Indeed, regulators in many countries tried to see whether existing gambling law can be applied to regulate loot boxes. However, after a slew of legal interpretations were published between 2017 and 2018 by the UK, Denmark, Belgium and the Netherlands, etc., not many substantial developments have occurred with loot box regulation.
This changed in 2022. In the past year, we saw both pre-existing regulatory positions being overturned or proven to be ineffective and new regulatory positions being adopted or proposed in many countries.
Regulatory and policy research developments that occurred in 2022 are summarised below alongside links to the original sources. These are categorised according to whether they are (a) substantive developments that have changed or highlighted the regulatory environment in a territory and therefore potentially deserve immediate attention or (b) draft laws and proposed bills that might, but have not yet, become law and therefore should be noted but do not yet require action.
This cannot be legal advice (which should be sought from local counsels), and I cannot claim that this list is exhaustive, but I hope it would clear some common misconceptions and be a helpful guide.
Substantive Developments
The Netherlands
In 2018, the Netherlands Gambling Authority (NGA) opined (in English here) that loot boxes whose content possessed real-world monetary value (i.e., can be transferred to other players and 'cashed-out') legally constitute gambling. Some games complied by disabling the ability to transfer loot box rewards between players. However, Electronic Arts refused to do so with its FIFA games. The NGA brought an enforcement action against EA and imposed a financial penalty, which was initially upheld by the District Court of the Hague in 2020. EA subsequently appealed that decision.
In March 2022, the highest administrative court in the Netherlands decided the final appeal in EA's favour and determined that the 'Player Packs' (loot boxes) in the FIFA games do not contravene Dutch gambling law. The court decided that before considering the question of whether the loot boxes legally constitute a 'game of chance' or gambling, it is necessary to first consider whether the loot boxes represent a sufficiently separate and standalone game that is capable of being so assessed. If that is not the case (and the court's view would be that in most cases, loot boxes are not sufficiently standalone), then the correct question to ask is instead whether the whole, overarching video game legally constitutes a 'game of chance' or gambling.
Nearly all video games would be 'games of skill' and not 'chance,' so this appeal judgment means, in my opinion, that nearly all video game loot box implementations would be lawful in the Netherlands, unless the game is offering traditional gambling in disguise. However, since the judgment, in practice, companies are still being (overly) cautious and removing loot boxes from the Netherlands, which they are technically not legally required to do.
In response to this judgment, Dutch legislators have suggested 'banning' loot boxes in the Netherlands and copying the Belgian regulatory position but this has not yet materialised.
Belgium
In 2018, the Belgian Gaming Commission opined (in English here) that all loot boxes that players can spend real-world money to buy (directly or indirectly through a premium currency) legally constitute gambling. This decision differs from the Dutch because the gambling laws of these two countries are written differently. Companies must possess a licence before offering gambling services; however, video game loot boxes are not a product that can be duly licensed within the existing regulatory framework. This means that offering loot boxes for sale in Belgium requires a gambling licence, but no such licence can be applied for and obtained by a video game company, and thus all paid loot boxes constitute illegal gambling and even adults are not allowed to purchase them.
However, when I visited Belgium in June 2022 to assess the 100 highest-grossing iPhone games, I found that 82% of them still contained illegal, paid loot boxes. Although major companies removed loot boxes from the Belgian version of their games or chose not to publish their games in Belgium, broadly speaking, the law has not been effectively enforced. Indeed, the use of VPNs allows Belgian players to access removed and unpublished games and purchase loot boxes. Our expectations were subverted: Belgian players are still exposed to loot boxes. Any existing policies should not be assumed to be a perfect 'solution.' We can always try to do better.
The Belgian Minister of Justice responded to my study and explained that the gambling regulator does not have enough resources and that enforcing the law is too difficult in practice. This suggests that completely 'banning' loot boxes might not be practically achievable.
United Kingdom
In July 2022, the long-awaited UK government response to the loot box consultation was published. The UK Government decided against changing the definition of gambling to include all paid loot boxes. Instead, the UK Government is asking the industry to self-regulate more effectively: specifically, by ensuring that (i) under-18s cannot purchase loot boxes without their parents' consent, which would require robust age-verification mechanisms, and (ii) 'all players have access to spending controls and transparent information.' Specific requirements are expected to be announced in 2023, and companies should be prepared to meet those in due course.
For industry self-regulation to work effectively, I have recently recommended that (i) industry-standard, non-discretionary rules be adopted; (ii) compliance be continually monitored; and (iii) robust enforcement mechanisms be included to combat non-compliance. Beyond those, I would emphasise the importance of involving and engaging with 'foreign' companies during regulatory processes, as many past instances of non-compliance were committed by companies that might simply lack local awareness, rather than by those consciously choosing to break the law.
Taiwan
Since July 2022, Taiwan has required probability disclosures by law (in English here). This was previously required by law only in Mainland China since 2017, although it is required by industry self-regulation in most other countries.
Draft Laws and Proposed Bills
Finland
In September 2022, a bill (LA 42/2022 vp) was proposed in the Finnish Parliament seeking to amend the legal definition of a 'lottery' to include all paid loot boxes, which indicates that some countries remain open to the possibility of regulating loot boxes as gambling and changing their gambling laws to encompass loot boxes if needed, even when other countries have turned away from that approach.
Spain
In July 2022, the Ministry of Consumer Affairs of Spain published an extensive draft law seeking to establish an ad hoc regulatory framework for loot boxes that would be separate from, but operate parallel to, the existing one for traditional gambling. The same gambling regulator would be in charge of loot box regulation.
My understanding is that, contrary to popular belief, the draft Spanish law would only apply to loot boxes that contain rewards that have real-world monetary value (i.e., can be transferred to other players and 'cashed-out'). Such loot boxes would have fallen within the definition of 'gambling' in most countries already. This draft law effectively 'codifies' that those loot boxes are regulated and sets out how this would be done. If something like this is adopted in Belgium (and indeed they should consider this), then it would resolve the unfortunate situation where participation in regulated gambling by adults is permitted but purchasing loot boxes is not due to licensing technicalities.
The proposed measures include, amongst others:
requiring real-life identity verification for all players purchasing loot boxes (which gives rise to data protection and privacy concerns);
restricting the advertising of loot boxes (unclear whether this applies to the overarching video game);
publishing probability disclosures;
showing the real-world € price (rather than virtual currency price);
providing spending histories;
allowing players to self-exclude themselves from future purchases;
allowing players to set spending limits; and
asking players to make a pre-commitment as to how much they want to spend.
Infraction of these requirements, depending on severity, may result in (i) written warnings; (ii) small to large fines; and (iii) injunction of the continued operation of the video game.
Australia
In November 2022, a bill was proposed in the Australian Parliament seeking to require video games containing loot boxes to be (i) classified as being suitable only for those aged 18+ and (ii) appended with a warning label.
We do not know how that warning would be phrased. Recent empirical research has suggested that the ESRB's and PEGI's 'In-Game Purchases (Includes [Paid] Random Items)' label is poorly understood; does not effectively alert consumers to content they perceive to be potentially harmful; and '[fails] to adequately inform consumer spending decisions.'
United States, Illinois
No loot box-related actions were taken by the Illinois legislature in 2022 per se. A bill (HB2943) seeking to require a warning label was introduced in February 2021. The 102nd General Assembly spanned 2021¬–2022, so the Bill would be dead when a new session begins in 2023. The Bill may still be reintroduced.
The wording of the proposed warning contains: '[Purchasing loot boxes] has been linked to REAL LIFE GAMBLING ADDICTIONS in both children and adults.' This assertion implies causation and lacks a solid scientific basis. This example illustrates the importance for any warning label to be balanced: it must provide sufficient information without engaging in unscientific fearmongering.
Conclusion
As this summary demonstrates, the loot box regulatory landscape is rapidly changing and may indeed now be experiencing more turmoil than in previous years. Companies should keep abreast of relevant policy developments in all countries where they operate. Finally, companies should remember that, although they must meet all legal obligations, they can (and should!) always go above and beyond to provide an even higher standard of consumer protection to their players than what the law requires as a minimum.