Australian retailers limit Ring Fit Adventure sales as resellers and coronavirus cause stock shortage
Staff reportedly warned new stock will not be available until end of March or early April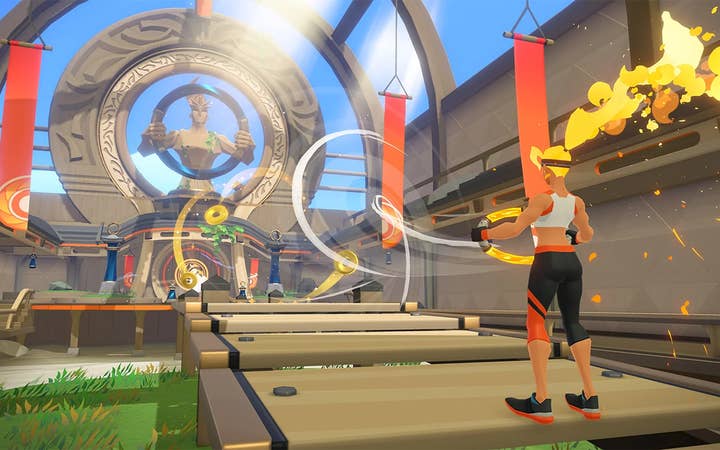 Nintendo's return to the fitness game genre has been a hit around the world, but copies are becoming extremely limited in various territories.
Kotaku Australia reports that local retailer EB Games has actually begun capping the number of copies customers can buy, limiting them to just two purchases, as it attempts to manage what stock it has left.
New shipments have been selling out quickly, with reports that one store saw its entire allocation snapped up online within five minutes of it being available. Staff report that new stock may not be available until the end of March, perhaps early April.
Employees at the chain speaking to the site anonymously report that resellers have exacerbated the issue, with examples including one person who ordered at least seven copies in a single transaction and another who purchased five copies across different stores.
Many of these copies have resurfaced on online marketplaces such as eBay and Chinese site Taobao.
China has also played a role in supply shortages, as Abacus -- a tech-centric spin-off of the South China Morning Post -- reports the game's popularity has surged in the region.
With the Switch officially launched in China just before Christmas, Ring Fit Adventure has enabled players to exercise at home without exposing themselves to the new coronavirus outbreak that has locked down various Chinese cities.
The coronavirus is also having an impact on manufacturing, with Nintendo CEO Shuntaro Furukawa saying it has been "unavoidable" to prevent delays in the Switch's production.
In other territories, the shortages can be attributed to the greater-than-expected demand. In France, for example, the game sold out after shifting 120,000 units, with Nintendo France's general manager Philippe Lavoué saying: "I regret that we did not order 10% to 15% more units to meet demand."
In Nintendo's latest financial results, the platform holder revealed the game has sold more than 2.17 million units since it launched in October.