Assassin's Creed Valhalla leads Ubisoft's biggest quarter ever
Publisher tops €1 billion in net bookings as latest Assassin's Creed sees record launch for franchise and Just Dance 2021 becomes series' best-selling entry in six years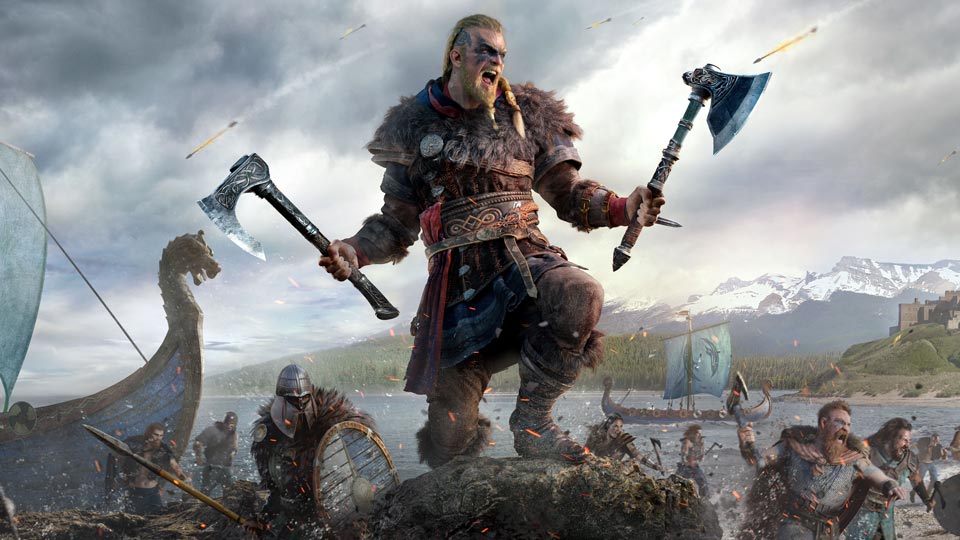 Ubisoft's biggest lineup of new releases has produced its biggest quarter ever. The publisher today reported its financial results for the holiday quarter, prompting CEO Yves Guillemot to call it "the strongest quarter in Ubisoft history by far."
For the third fiscal quarter (the three months ended December 31), Ubisoft reported net bookings of just over €1 billion ($1.21 billion), up 120% year-over-year thanks to a packed slate featuring the cross-generation debuts of Watch Dogs: Legion, Assassin's Creed Valhalla, Immortals Fenyx Rising, and Just Dance 2021.
Last year's third quarter was headlined by the release of Tom Clancy's Ghost Recon: Breakpoint and Just Dance 2020.
Valhalla was said to be the biggest launch in franchise history, not in unit sales -- that still belongs to Assassin's Creed 3 with 12 million sold in its first few months -- but in terms of overall bookings and engagement. Just Dance also enjoyed a strong quarter, with Just Dance 2021 becoming the series' best-selling entry in six years, while even back-catalog sales in the franchise saw "a more than 200% surge."
In a post-earnings call, Guillemot said he was "very happy" with the launch of the "family-oriented" Immortals and said it would have long legs. For Watch Dogs: Legion, Ubisoft was pleased with the reception from players and critics and saw an increase in engagement compared to Watch Dogs 2, but did not comment on how it actually sold.
The raft of new releases likely shifted the company's digital-physical mix, as 59% of net bookings in the quarter were digital, compared to 77% in the same stretch of 2019.
While Ubisoft's quarter of big new releases from the quarter was a focus, the publisher also underscored the benefits it's seeing from its back catalog and continued consumer spending on older releases.
"In a context of increasing engagement and very supportive industry trends, the first nine months of the year confirmed that we are continuing to move towards an increasingly pronounced recurrence of our revenues," Guillemot said. "Therefore, we expect our highly profitable back-catalog to account for an even larger share of our business going forward."
The publisher added that it was the top publisher in terms of combined unit sales across all platforms in 2020, and the top third-party publisher on the Switch.
For the fourth quarter, Ubisoft is expecting to see net bookings up between 11% and 26%, falling between €464 million ($562 million) and €524 million ($635 million).
The publisher also narrowed its full-year forecast of bookings between €2.22 billion ($2.69 billion) and €2.28 billion ($2.76 billion). If it can hit that goal, it would represent year-over-year growth of 45% to 49%.
Even in light of the significant growth it has experienced this fiscal year, Ubisoft also is expecting to grow still more in its fiscal 2022 thanks to a slate of three AAA releases, back catalog trends, and a new free-to-play title that it expects to lead a ramp-up of activity in that market.