Arkadium raises $5m, plans to double team
Casual games company focusing on a future with Windows 8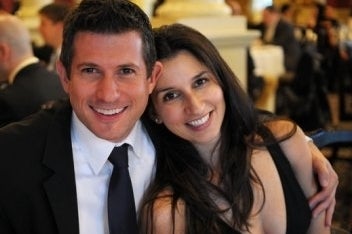 Casual games company Arkadium has just raised $5 million in series A funding with Edison Ventures, and plans to use the money to develop more titles and expand its global team.
"Since Arkadium's inception in 2001, our approach to responsible, managed growth has allowed us to maintain our position as a steadfast and profitable game development studio," said the company's president Jessica Rovello.
"Through market and industry volatility we've gotten closer to our goal of becoming the top casual game studio in the world."
Arkadium is partnered with Microsoft and has a strong focus on Windows 8 as a platform, but its casual and social games like Taptiles, Mahjongg Dimensions and Trizzle are also available online.
"It's rare to find a high-growth technology company that's been able to achieve the success Arkadium has without the benefit of ever raising capital," said Edison Ventures' Ryan Ziegler.
"Arkadium's cross platform capabilities and unified infrastructure enable the efficient production of best in class gaming content. We are excited to partner with an emerging market leader. The demand and market opportunities for innovative content and enhanced user experiences are endless."
The company currently has around 300 titles and 150 members of staff, and this funding should boost both of those figures over the next three years.
"We haven't needed the funding before," Rovello told GamesBeat.
"But it is difficult to compete in this space with companies that have raised hundreds of millions of dollars. Working against those war chests isn't easy."