iPad - analysts react to Apple's newest tablet
Colin Sebastian thinks it's a game changer... Michael Pachter not so much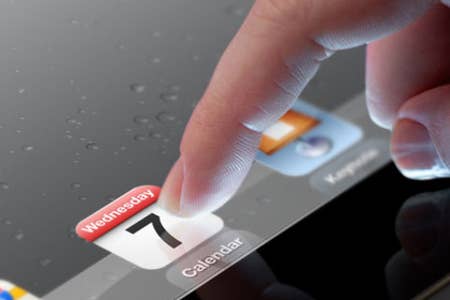 Apple recently unveiled its new iPad with a retina display supporting a resolution of 2048 x 1536 housing an A5X processor with quad core graphics capabilities. GamesIndustry International asked some analysts what they thought and Colin Sebastian of RW Baird and Billy Pidgeon of M2 research were both very bullish on the tablet.
"I think the new iPad is a legitimate platform for video games, and tablets are going to start giving the existing consoles a run for their money," said Sebastian. "I imagine about a year from now we will be using tablets as controllers for games on TVs, and consumers will have a legitimate alternative to the existing consoles."
"A new iPad will help expand the base and opportunity for high end tablet games," theorized Pidgeon. "Tablets support higher unit prices than iPhone, and tablets are a better platform for free to play and paid download games. Indie and high quality casual will do very well."
On the other end of the spectrum, David Cole of DFC Intelligence is a bit skeptical of the new iPad's mainstream potential because of the price, and Michael Pachter of Wedbush Securities doesn't expect any big difference for gamers.
"I don't think there were any surprises," said Cole. "Faster processor and better graphics could mean games. The biggest issue is still the high price of the iPad versus potential alternatives. I think Apple can say they have the best tablet but the issue is how many consumers will settle for an alternative at a lower price."
"I'm not sure why we care," asserted Pachter. "I really don't know what the difference is between this one and the others. An HD screen, I am not sure why 'gamers' care," he said.
Many thought that Apple would overshadow all of GDC yet again. What do you think? Will the new iPad make a huge difference to games?