Apple officially in talks with China Mobile
Deal would make iPhone available to China Mobile's network of 667 million subscribers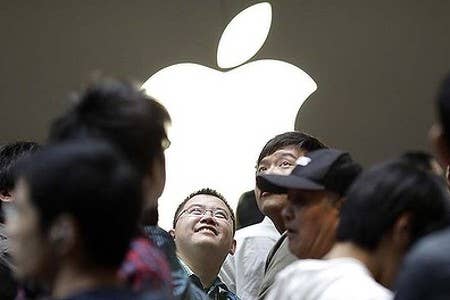 China Mobile, the largest mobile provider in the world, is in talks with Apple to bring the iPhone to its vast network of subscribers.
Apple has already inked deals with China Unicom and China Telecom, but China Mobile does not officially support the iPhone's current 3G technology.
However, according to a report on Reuters, the next generation of iPhone's will incorporate a Qualcomm Inc. chip that will enable the devices to work on the China Mobile network. At present, China Mobile has 667.2 million subscribers.
"We've been actively talking to Apple on how we can cooperate," said China Mobile chairman Xi Guohua. "I can't give you too many details, but I'd like to repeat that both sides do hope to boost our cooperation."
Apple has enjoyed a run of hugely profitable quarters, with the last record-breaking period boosted by the rapid growth of the iPhone in China.
Apple's revenue from Greater China for the first half of the fiscal year was $12.4 billion, just $1 billion shy of its total for the entire previous year. Around $7.9 billion of that amount was recouped in the second quarter alone - 20 per cent of its total earnings for the period.
A deal with China Mobile could be a tipping point for the company's progress in the region, and CEO Tim Cook has openly enthused about the opportunity presented by the "enormous number" of Chinese people moving into higher income brackets.
"There's a tremendous opportunity for companies that understand China, and we're doing everything we can to understand it and serve the market as good as we can," he said.