Apple and Google reject titles similar to Flappy Bird
Mobile devs complain of rejection for including "flappy" in game titles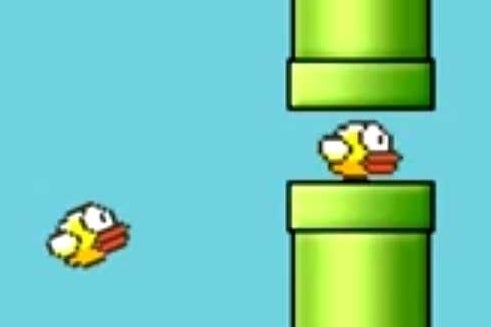 Flappy Bird may no longer be available to download, but its enduring appeal has proved difficult for mobile developers to resist - and now Google and Apple have started to reject games with similar titles.
At the time of writing, four of the top ten most downloaded free apps on the App Store are directly inspired by Flappy Bird's success - SplashyFish, Ironpants and City Bird comprise the top three. However, a number of developers have complained that their games have been rejected in what appears to be an attempt to stem the flow of copycat titles.
A tweet from Mind Juice Media - sourced by Techcrunch - complained that its game, Flappy Dragon, had been rejected on the grounds that its name, "attempts to leverage a popular app."
"Which app?" Ken Carpenter, CEO of Mind Juice, complained. "[Flappy Bird] doesn't exist!?!?!"
Another developer, Mad Garden, had a game called FlapThulhu: Flappy Madness rejected and, in a response to Mad Garden's tweet, Kuyi Mobile indicated that it knew of at least three other developers that had suffered the same treatment. Both Mind Juice and Kuyi also claimed that developers were being rejected by Google Play for similar reasons.
While neither Apple nor Google has not publicly stated their positions, the rejections are inconsistent. A host of games with "flappy" in their title, or which are clearly based on Flappy Bird's unforgiving design, were available to download on both the App Store and Google Play at the time of writing.
This is just the latest twist in the ongoing saga of Flappy Bird, an otherwise obscure game from a solo Vietnamese developer that rose to the very top of the mobile world, apparently on word-of-mouth alone. However, despite earning somewhere in the region of $50,000 a day in ad revenue, Dong Nguyen, the game's creator, withdrew it from sale.
"I cannot take this any more," he said in a tweet last week.
A few days later, Nguyen told Forbes that his decision to withdraw the game was down to the public reaction to the game - both the abuse he received, and the compulsive behaviour it created in its players.
"Flappy Bird was designed to play in a few minutes when you are relaxed," he said. "But it happened to become an addictive product. I think it has become a problem. To solve that problem, it's best to take down Flappy Bird. It's gone forever."