Apex Legends attracts 1m unique players in less than eight hours
Roadmap of new content planned for at least a year as EA enters free-to-play battle royale foray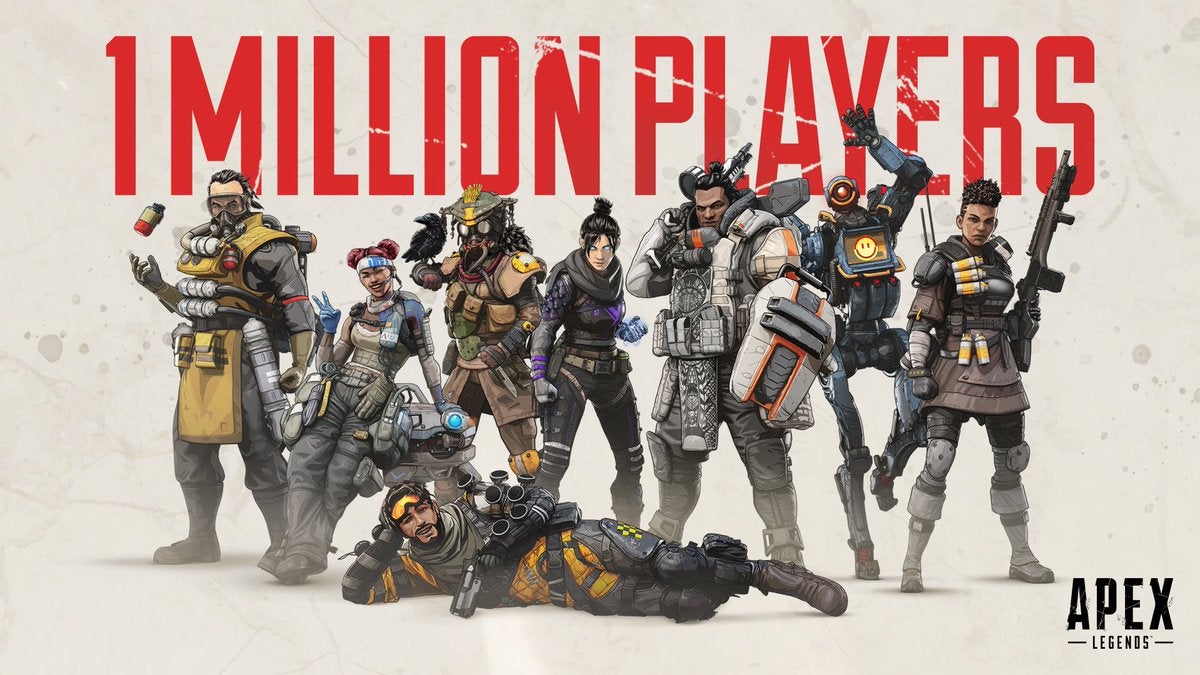 While some may feel the battle royale market is due to decline, clearly the experience still holds appeal for plenty of gamers as Apex Legends got off to a strong start yesterday.
Respawn CEO and co-founder Vince Zampella tweeted that the new free-to-play battle royale offering reached more than one million unique players less than eight hours after launch.
"Thank you so much for showing up and being part of this with Respawn," he tweeted. "You are amazing."
It helps that Apex Legends gained a lot of coverage in the games media -- and even some wider outlets -- yesterday, not only after its livestreamed reveal but in the hours ahead as the first details leaked.
It also helps that the game is set in Respawn's popular Titanfall universe, and that this is Electronic Arts' first take on the battle royale formula popularised by Fortnite and PUBG (Battlefield V's take on this sub-genre is not due to launch until March).
Attracting one million players in such a short space of time is a promising start for the game, but more telling will be how many continue to play once their curiosity has been satisfied -- particularly in the face of the ongoing success of Fortnite and PUBG, plus the players that have moved to Call of Duty's Blackout mode.
As announced yesterday, Apex Legends hopes to fund continued development with the sale of Apex Packs (the game's loot boxes) and the Fortnite-style Battle Pass.
An FAQ on the official website has offered more information, including the drop rates for items in the loot boxes -- a declaration that's becoming increasingly common as scrutiny over the monetisation mechanic increases.
Meanwhile, PC Gamer has shared an image of the roadmap for the Battle Pass. At least four seasons and an year's worth of content is planned. Each season will last three months -- starting in March -- and will introduce new characters, weapons and items.