Annapurna signs multi-year deal with Simogo
Sayonara Wild Hearts publisher and developer re-team to make more games across all platforms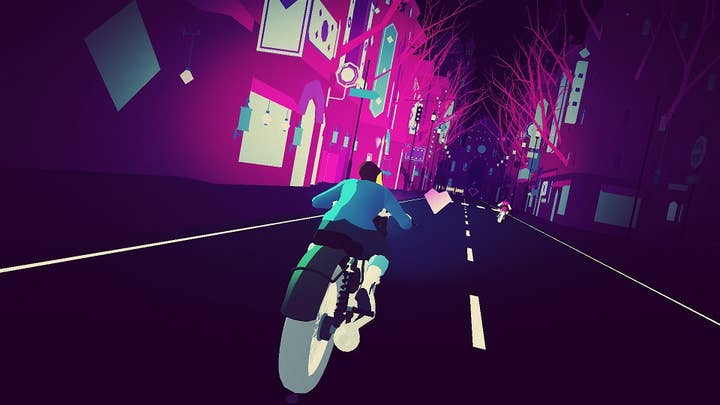 Despite the title, Sayonara Wild Hearts was just the beginning of the relationship between its publisher and developer.
Annapurna Interactive today announced that it has signed a multi-year deal with Swedish studio Simogo to develop and publish games on all platforms.
"We were fans of Simogo long before we started Annapurna Interactive and working with them has only increased our respect and admiration," Annapurna Interactive president Nathan Gary said.
"We are excited to enter into the next phase of our partnership and explore the amazing experiences we can build together-anything is possible."
The sentiment was echoed by Simogo co-founder Simon Flesser.
"We're delighted to formalize our relationship with our friends at Annapurna Interactive, which not only provides our team a great creative sparring partner and the stability needed to create new uncompromising work, but also the opportunity of being part of inspiring endeavors beyond our games."
Last year's Sayonara Wild Hearts arrived to commercial success and critical acclaim, being named Apple's Apple Arcade Game of the Year and winning the DICE Awards' category for Portable Game of the Year.
Simogo's prior work also includes Device 6 on iOS and Year Walk on a variety of platforms.