Ancel: Innovation Nintendo's greatest strength and weakness
Rayman creator argues company still has the power to surprise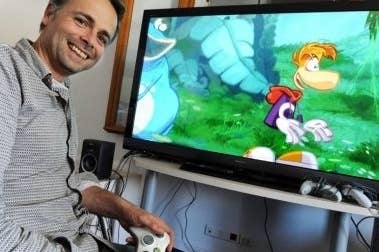 Michel Ancel, creator of Rayman and Beyond Good & Evil and creative director at Ubisoft Montpellier has offered his comment on Nintendo, praising its ability to still surprise the industry with its products.
"Nintendo's greatest strength, and its greatest weakness, is innovation," Ancel told Official Nintendo Magazine, as reported by Nintendo Everything.
"It's a company that takes a lot of risks. Few people understand that innovation involves risk-taking, because you don't control everything on the market.
"Today, the biggest surprises seem to come from Nintendo. People may like those surprises or not, but that's a fact. Miiverse was a surprise, the GamePad was a surprise. What will come next? I can't wait!"
In July this year Ancel also spoke to GamesIndustry International and shared his opinions on another piece of hardware, the Xbox One.
"What they wanted to do was a business trend, I would say, and they went a bit too fast. It was too brutal, maybe, especially with the gamers," he said.
"But in some ways they realised that the connection is going to be the meaning [of the next generation]. You will want to want to use your console to be connected. Even now, with a phone, if the internet is not working you're like, 'it's useless'. [Microsoft] knows that consoles are going to be like that, but they did too many things at the same time."