Analysts suspect Nintendo has shelved Quality of Life
Mobile and NX seen as company's main priorities after Iwata's death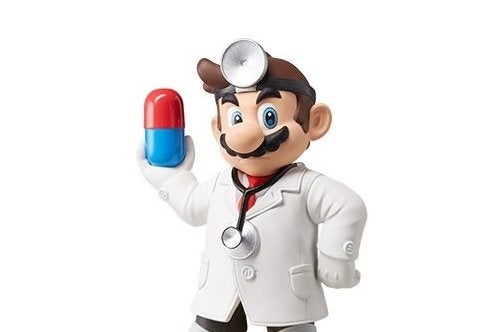 In May, Nintendo president Satoru Iwata told investors that the company's Quality of Life initiative would not be discussed at this year's E3. If industry analysts are accurate, it may not be discussed at any future E3, either. Speaking with Fortune, IDC research director for gaming Lewis Ward and Wedbush Securities managing director of equity research Michael Pachter have expressed their doubts about the Quality of Life sensor's place in Nintendo's strategy.
"I think it's been pushed to the back burner," Ward said. "It's supposed to be released in the US by the end of March [2016], but I haven't heard anything. ... [However,] I do think Nintendo has always had an interest in 'Blue Ocean' markets and health care and the intersection with their hardware and their software is something they've viewed as an opportunity."
Pachter was less optimistic, saying, "I think it's probably dead-just like the Wii Vitality Sensor was before and they didn't tell anybody."
The Vitality Sensor was a pulse monitor peripheral announced for the Wii at E3 2009, but never brought to market.
Nintendo originally announced the Quality of Life initiative early last year, and in October detailed the first part of the plan, a device that would assess users' sleep patterns without requiring any wearable technology or physical contact to the person being monitored. The company has undergone significant turmoil since then, yielding to long-standing calls to enter the mobile market followed by Iwata's death in July.
"They have been completely invisible as a company since [Iwata] got sick," Pachter said. "The whole point of helping with lifestyle was getting people to buy more Nintendo devices-and I think they're hurting so badly in devices that they're trying to [stop] the hemorrhaging there. ... I would say they're probably focused on just getting their mobile initiative working. That's far more important than [QOL]."