Nintendo's mobile strategy: No whales
Iwata shuns free-to-play conventional wisdom, sheds light on philosophy behind upcoming NX game system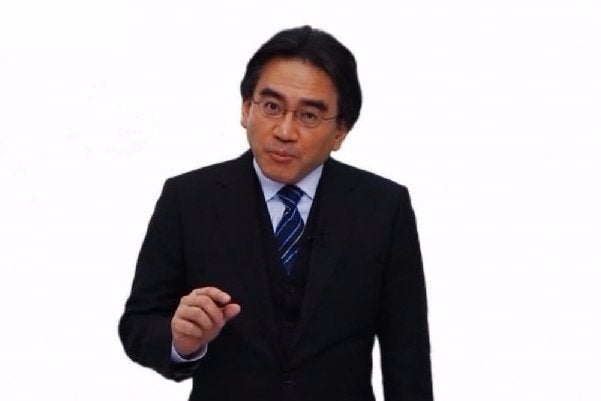 Nintendo always strives to do things differently, and the company is taking that same approach to its entry into the mobile game market. In a post-earnings Q&A with investors, Nintendo president Satoru Iwata noted that having mobile games driven by a relative handful of heavy spending customers might work in some markets, but it's not a strategy he wants to pursue.
"As we at Nintendo aim to reach all consumers around the world, we have no intention to analyze and follow successful examples in the Japanese smart device market," Iwata said. "My understanding of how to succeed in the Japanese market now is to find a limited number of generous consumers who are willing to spend a lot and analyze what encourages them to spend. However, if we did that, I don't think that we would be able to entertain hundreds of millions of consumers all around the world or to produce large and long-lasting achievements."
Instead, Iwata wants to think "'wide and small' rather than 'narrow and large,'" basing his strategy on drawing a little money from a lot of consumers rather than the other way around.
"We have had various discussions internally, I have challenged the developers with this issue and they have had many active discussions on the topic," Iwata said. "We already have some specific ideas and will announce them in due course. Above all, as Nintendo is a family brand, we do not intend on changing the situation where parents and guardians can give Nintendo products to their children with peace of mind. In that sense, we want to pay very close attention to how we receive money."
Iwata also addressed the upcoming NX platform, telling investors that it is not intended as a replacement to the 3DS or Wii U. Nintendo expressed a similar sentiment about the DS initially, saying that it was not a replacement for the GameBoy Advance but a new third pillar in the company's product line, bolstering its portable and console lines. Despite that, the GBA quickly faded and was effectively replaced by the DS upon the new system's release. And while Iwata refused to share any new information about the NX release date, his vague comments fell in line with the oft-speculated possibility of a console-handheld hybrid.
"When it comes to how dedicated game systems are being played, the situations have become rather different, especially between Japan and overseas," Iwata said. "Since we are always thinking about how to create a new platform that will be accepted by as many people around the world as possible, we would like to offer to them 'a dedicated video game platform with a brand new concept' by taking into consideration various factors, including the playing environments that differ by country."
Iwata also confirmed that neither the NX nor the company's Quality of Life project would be discussed at next month's Electronic Entertainment Expo.