Nintendo outlines plans for long-term growth
Satoru Iwata on flexible pricing, smartphone apps and the company's future focus on "Health"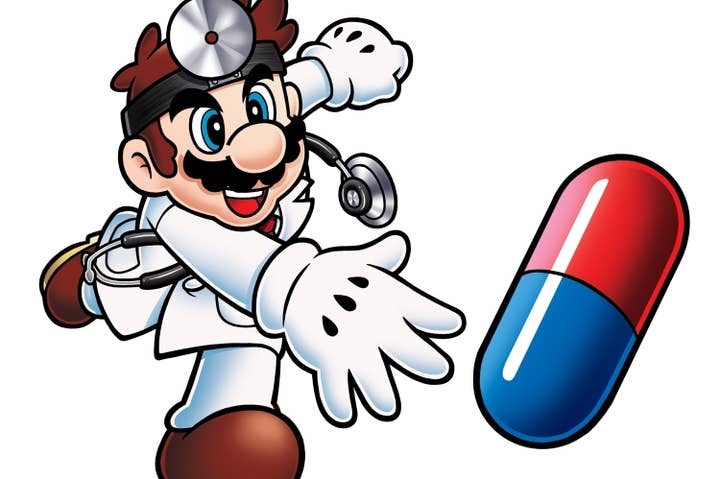 Nintendo has issued a detailed and far-reaching response to the pervasive concerns about its future as a business.
In a meeting with investors, Nintendo president Satoru Iwata outlined the company's strategy in both the short-term and as far ahead as 2016. From changing the fortunes of the Wii U to evolving the way we think about game consoles as a concept, Nintendo displayed striking candour in its attempt to allay the criticisms it has received since it drastically reduced its sales forecasts earlier this month.
However, Iwata was clear about one thing from the outset: regardless of what followed, there are certain aspects of Nintendo's business that will not change, namely the frequently proposed idea that it should take its IP stable to new platforms.
"Dedicated video game platforms which integrate hardware and software will remain our core business," he said. "Naturally, we are moving ahead with research and development efforts for future hardware as we have done before, and we are not planning to give up our own hardware systems and shift our axis toward other platforms.
"Dedicated video game platforms which integrate hardware and software will remain our core business... We are not planning to give up our own hardware systems and shift our axis toward other platforms"
"From a medium- to long-term standpoint...we don't believe that following trends will lead to a positive outcome for Nintendo as an entertainment company. Instead, we should continue to make our best efforts to seek a blue ocean with no rivals and create a new market with innovative offerings."
Here are the key points from Iwata's presentation
The Wii U is Nintendo's top priority
It is no secret that Nintendo has struggled to repeat the success of the Wii with the Wii U, but Iwata reassured investors that it has no intention of abandoning its ailing console. The possibility of a further reduction in price was ruled out immediately, with Iwata instead emphasising the company's ongoing failure to adequately demonstrate the value of the GamePad controller, and to distinguish the console from its hugely popular predecessor.
"By looking at the current sales situation, I am aware that this is due to our lack of effort," he said. "Our top priority task this year is to offer software titles that are made possible because of the GamePad... We have managed to offer several of such software titles for occasions when many people gather in one place to play, but we have not been able to offer a decisive software title that enriches the user's gameplay experience when playing alone with the GamePad. This will be one of the top priorities of Mr. Miyamoto's software development department this year."
Iwata offered a strong first-step by setting an official May release date for the release of Mario Kart 8, but he also indicated that Nintendo's development teams would focus on the GamePad's near-field communication (NFC) function - the same basic technology as that used in lucrative franchises like Skylanders and Disney Infinity. Iwata promised more details of its plans for NFC at E3 in June.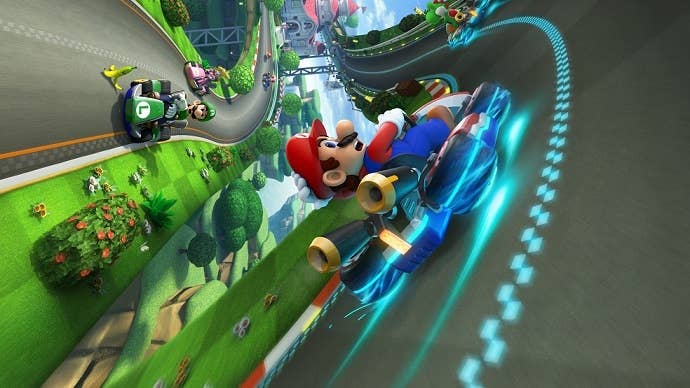 The end of "device-based relationships"
While many have cited the Wii U as evidence of Nintendo's failure to respond to the changes in the games industry since the launch of the Wii, Iwata stated that the company has already laid the foundations for a fundamental shift in the way it thinks about its products.
Before now, Nintendo had "device-based relationships" with its customers. This was mitigated somewhat by the strength of its software IP, but fundamentally the link with any given consumer followed the lifecycle of each piece of hardware. "We became disconnected with our consumers with the launch of each new device as we could only form device-based relationships," he said.
However, the Wii U saw the introduction of "Nintendo Network IDs," an attempt to create "account-based" customer relationships that could continue across different hardware platforms and generations. In the future, Iwata said, "connecting with our consumers through NNIDs will precisely be our new definition of a Nintendo platform."
With this in mind, Iwata was able to put an end to the speculation around Nintendo's strategy for smartphones and tablets. He made it quite clear that Nintendo has no plans to release its games on smart devices, but it does intend to use them as a way to communicate and build relationships with new audiences. Iwata offered few details of how the company intends to accomplish that goal, but he indicated that it would include a mobile app that leveraged Nintendo's existing IP to raise awareness of its hardware and software.
"I have not given any restrictions to the development team, even not ruling out the possibility of making games or using our game characters. However, if you report that we will release Mario on smart devices, it would be a completely misleading statement. It is our intention to release some application on smart devices this year that is capable of attracting consumer attention and communicating the value of our entertainment offerings."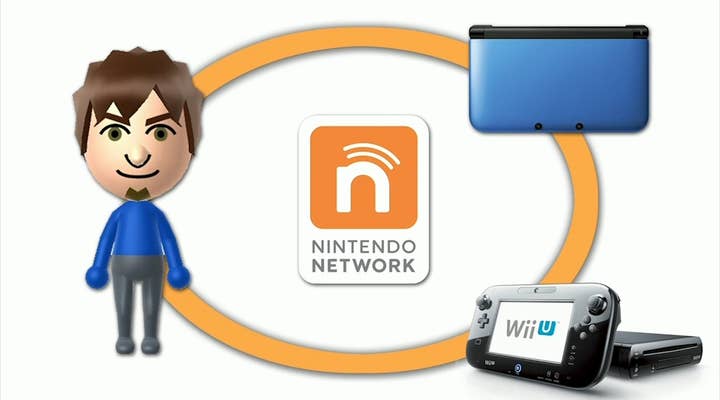 Flexible pricing for existing and emerging markets
The existence of NNIDs and account-based relationships will also give Nintendo the ability to alter the way its products are sold. Iwata highlighted the company's role in establishing the model of selling a console for several hundred dollars and individual games for fifty or sixty dollars, but Nintendo now recognises that this model is no longer viable in the long-term.
The first aspect of this that Nintendo intends to challenge is the fixed price-point of software. Iwata suggested a system where the price of a games could be tailored to individual customers based on their NNIDs: someone who purchased five games in a year might pay less and less for each one, for example, or there might be incentives tied to recommending a game to a friend.
"If we can achieve such a sales mechanism, we can expect to increase the number of players per title, and the players will play our games with more friends. This can help maintain the high usage ratio of a platform... Nintendo aims to work on this brand-new sales mechanism in the medium term, but we would like to start experimenting with Wii U at an early stage."
"While we will continue to devote our energy to dedicated video game platforms, our first step into a new business area is the theme of 'Health'"
This flexibility will also extend to emerging markets for gaming across the world. Nintendo is a globally recognised brand, but Iwata conceded that the price of its products has put them beyond the reach of people in certain countries. While Iwata didn't mention any specific regions, he is likely referring to countries like Brazil and India, where the interest in gaming has increased in concert with the disposable income available to the population.
"To leverage Nintendo's strength as an integrated hardware-software business, we will not rule out the idea of offering our own hardware for new markets. But for dramatic expansion of the consumer base there, we require a product family of hardware and software with an entirely different price structure from that of the developed markets.
"We aim to connect with consumers who do not own Nintendo's video game systems yet, which will play an important role in cultivating new markets. Once we can establish such a connection with consumers in these nations, we will be able to use smart devices to share our information as well as important content distribution infrastructure. We plan to take significant steps toward such a new market approach in the year 2015.
Going beyond games
There may be no chance of playing Super Mario World on an iPad anytime soon, Iwata did state Nintendo's interest in making money from its IP outside of first-party video games. Nintendo has always been very cautious of damaging its iconic characters through excessive merchandising and licensing, but one need only look at Rovio's Angry Birds to see how much profitable such deals can be. Indeed, Iwata attributed the strength of Nintendo's IP stable to that very reluctance, but, he said, "we are going to change our policy going forward."
"To be more precise, we will actively expand our character licensing business, including proactively finding appropriate partners. In fact, we have been actively selling character merchandise for about a year in the U.S. Also, we will be flexible about forming licensing relationships in areas we did not license in the past, such as digital fields, provided we are not in direct competition and we can form win-win relationships.
"By moving forward with such activities globally, we aim to increase consumer exposure to Nintendo characters by making them appear in places other than on video game platforms."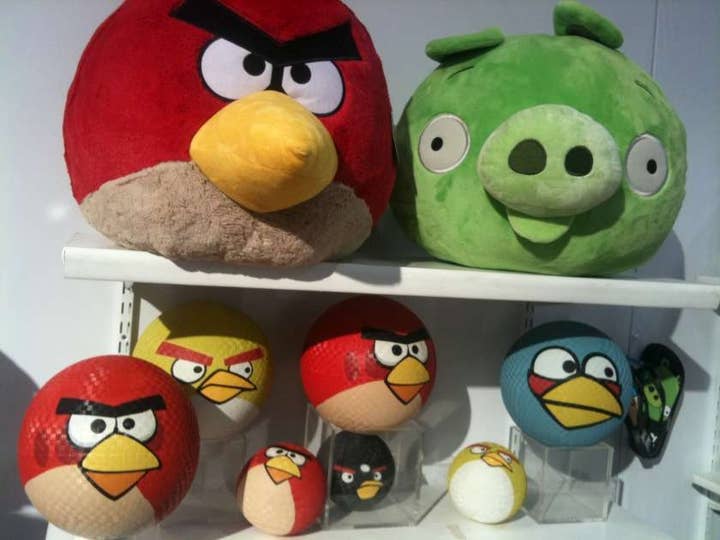 Nintendo's new business idea: Health
Iwata closed the presentation with Nintendo's planned entry into an entirely new area of business, one that will provide the "blue ocean" the company so desperately needs.
"While we will continue to devote our energy to dedicated video game platforms, what I see as our first step into a new business area in our endeavour to improve [quality of life] is the theme of "Health." Of course, defining a new entertainment business that seeks to improve [quality of life] creates various possibilities for the future such as "learning" and "lifestyle," but it is our intention to take "health" as our first step."
Again, exact details of what this focus on health will entail were not provided, but Iwata described the concept as "an integrated hardware-software platform business" that will use the company's experience making products like Wii Fit, Brain Age and the Touch Generations series as a springboard for a more pervasive and persistent initiative.
"We will be able to provide feedback to our consumers on a continual basis, and our approach will be to redefine the notion of health-consciousness, and eventually increase the fit population... I feel that not only can this [quality of life]-improving platform utilise our know-how and experience about video game platforms, but also we can expect it to interact with games and create a synergistic effect.
"While we feel that this is going to take two to three years after its launch, we expect the [quality of life]-improving platform to provide us with new themes which we can then turn into games that operate on our future video game platforms, too. Once we have established such a cycle, we will see continuous positive interactions between the two platforms that enable us to make unique propositions."
Iwata promised to announce more details this year, and confirmed that the new business will officially launch during the fiscal year ending March 2016.