Analyst speculates on Grand Theft Auto release from Take-Two marketing spike
Update: Publisher refutes speculation, saying unusually high marketing commitments for fiscal 2024 are to external parties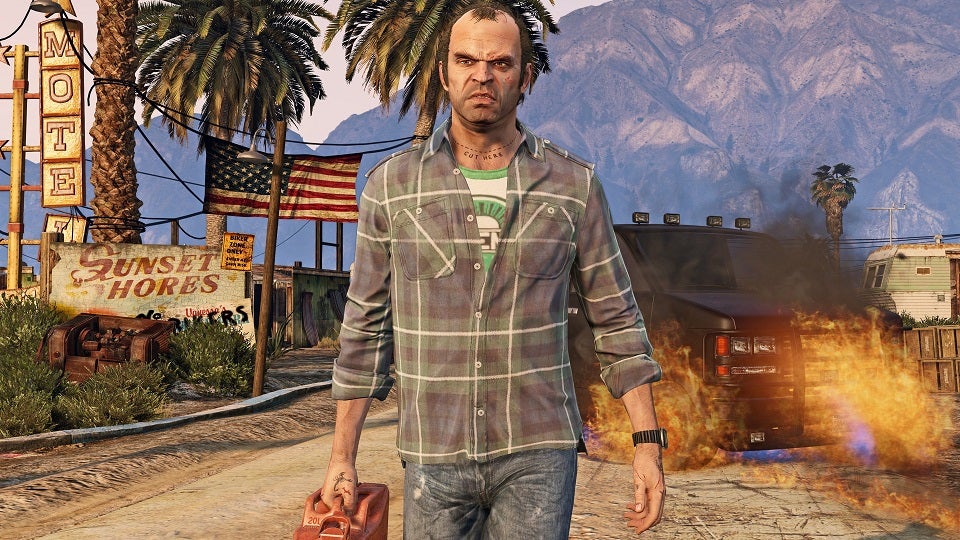 "When will the next Grand Theft Auto come out" is a favorite question of gamers and Take-Two investors alike, and one analyst believes he's found a possible answer in the publisher's SEC filings.
As reported by VentureBeat, Stephens analyst Jeff Cohen circulated a note to investors pointing out that Take-Two's annual 10-K filing last week noted a significant jump in marketing support commitments for the fiscal year ended March 31, 2024.
For that year, Take-Two is already on the hook for $89.3 million in marketing support for its products, more than any year through fiscal 2025. The next largest marketing commitment is fiscal 2023's $40.9 million, followed by 2022's $38.9 million and 2025's $35.5 million.
"We are not sure how much we should be reading into this shift," Cohen wrote, "but we would note that this disclosure accurately predicted the launch of Red Dead Redemption 2 prior to that game's announcement. [Take-Two] has spoken very confidently about the pipeline over the next five years and existing live services execution has been excellent. However, the timing of the next Grand Theft Auto remains top-of-mind for investors, particularly with the stock near all-time-highs."
Cohen's point about the marketing spike around Red Dead Redemption 2's release is interesting, as Take-Two's 10-K reports did indicate a significant increase to marketing commitments for fiscal 2019 (when Red Dead Redemption 2 came out) as far back as May of 2016, several months before the game's official announcement.
However, when Red Dead Redemption 2 was announced in October of 2016, it was given a fall of 2017 release window, comfortably within Take-Two's fiscal 2018, for which the company had more modest marketing commitments. Red Dead Redemption 2 wasn't officially delayed into Take-Two's fiscal 2019 until May of 2017, a full year after the marketing commitments would have indicated such a release window.
Additionally, looking back through Take-Two's earlier 10-K reports shows no such similar spike in marketing commitments leading up to the release of Grand Theft Auto V.
Most years (including the year of Red Dead Redemption 2's launch), Take-Two's 10-K also notes that its marketing commitments "primarily reflect our agreements with major sports leagues and players' associations."
Take-Two also recently announced a deal with the NFL to create multiple non-simulation football games, the first of which will launch in fiscal 2022, when its marketing commitments jump from the current fiscal year's $11.9 million to $38.9 million.
The fiscal 2019 time frame of Take-Two's last big spike in marketing commitments also aligned with the inaugural season of the NBA 2K League and the launch of NBA 2K Online 2 in China.
Another potential factor impacting Take-Two's future marketing commitments is that the publisher last week told investors it expects to release a total of 93 new stand-alone games over the next five years despite a relatively light slate for the current fiscal year.
Update May 27, 2020: A Take-Two representative told GamesIndustry.biz that the table in the 10-K reflects marketing commitments made to third-party companies. As Rockstar is an internal Take-Two studio, that undermines the notion that the reported marketing commitments would be related to the next Grand Theft Auto.