Red Dead Redemption 2 to sell 12 million in fall quarter - Analyst
Ben Schachter notes "significant pent-up demand and interest" for sequel, expects PC version in early 2018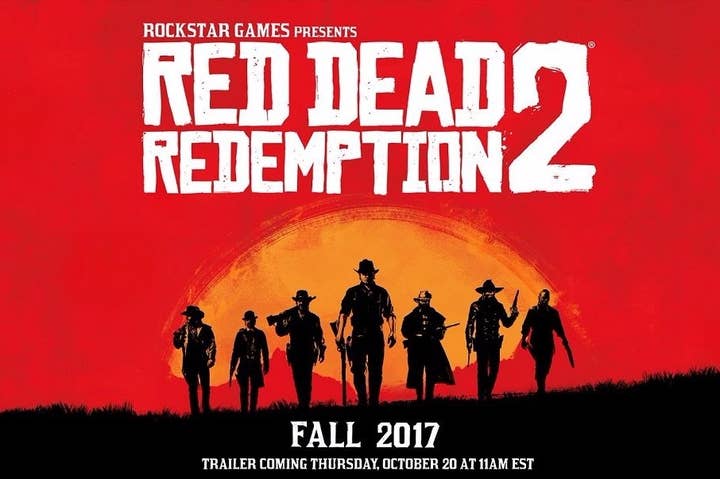 Red Dead Redemption 2 was announced today, and expectations for the game are already sky high. Shortly after Take-Two Interactive revealed the game with a fall 2017 release window, Macquarie Securities analyst Ben Schachter released a note to investors saying the game should move 12 million units during Take-Two's second fiscal quarter next year, which runs from July through September.
That number has the game very well positioned to eventually surpass its predecessor, 2010's Red Dead Redemption; Take-Two said the original game had shipped 14 million copies a little over five years after its launch date. Schacter also expects the sequel's total to be boosted by a likely PC release in early 2018. Another factor that could greatly increase sales over the game's predecessor is that Rockstar has announced a "brand new online multiplayer experience" that likely incorporates lessons learned from the successful Grand Theft Auto Online mode of Grand Theft Auto V.
At the very least, the seven-year gap between the original Red Dead Redemption and its sequel has some players itching to get back in the saddle.
"Notably, in its first hour, the announcement received 54K likes and 61K retweets on Twitter, 152K likes and 52K comments on Facebook, and 65K likes on Instagram," Schachter said. "We think this demonstrates significant pent-up demand and interest for the sequel."